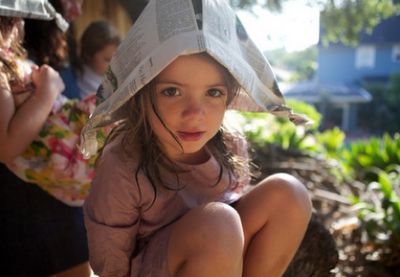 Maisy Cotton.
Age:
8
Gender:
Female
Birthday:
15th of May
Immediate family:
Auntie:
Estella Huntington
Uncle:
Marcus Huntington
Older Sister: Holly Cotton
Older Sister: Jane Cotton
"Hi my name's Maisy but everybody calls me May.
I'm only eight years old but I'm the tallest in my class,
even taller than some of the boys."
(She's lying)
Maisy is possibly the cutest little girl in the world because she knows exactly what she wants to be when she's older… Her life mission is to become a Pirate. She has a dressing up box full of clothes and princess dresses but all she wants is her eye patch and sword. Her room is practically a shrine dedicated to 'pirates'.
"The floor is the sea and my bed is the boat. My teddies are the crew and I'm the captain-"
Maisy lives with her Uncle and Auntie in the neighbourhood. Her mum and dad passed away when she was approximately 2 years old so despite the fact it's a devastating ordeal Maisy can't really remember it and so it doesn't really affect her. She also has two older sisters
(Jane-10) (Holly-10)
who really get on her nerves! They were born together and they gang up on Maisy all the time because they're both
"a bucket of poo!"
(Maisy! That's rude)
"I love to play outside whether it's rainy, sunny, snowy or windy-"
Maisy loves to play outside because her imagination can go wild. She loves to play in groups as well as on her own because making up games are her speciality as long as you don't mind being second mate to a pirate captain who can sometimes fly, and come back to life after being killed. She loves the beach or anything to do with water because that's her time to shine as a pirate! She keeps pestering her Auntie and Uncle to get a swimming pool put in the back yard.
"I sometimes tell porky pies to people…"
Maisy has a little bad habit of telling little white lies. She knows when she's been found out because her Auntie will point to the sky and say pigs are flying. It's probably because she's so imaginative so she can't help making stuff up even if it gets her in trouble. Another thing about Maisy is she loves to bring stray animals home. Sometimes the animals aren't even stray and just happen to unfortunately cross paths with the youth. The neighbourhood know Maisys habit so well they come round the house at night if their pets have gone missing for a while. She's yet to be allowed to keep one.
"I love everybody…even Jane and Holly sometimes".
Maisy is a very loving little girl and enjoys cuddles and hugs but isn't too fond of kissing. Especially from her Auntie and Uncle who have coffee breath! She doesn't like school much because they won't let her wear her eye patch and all the work is easy for her. Besides Pirates don't go to schoo and they don't brush their teeth either or eat their broccoli but Maisy still has to, whats that all about!
"I look like a mean Pirate obvioousssilly"
(Can't say obviously properly)
Maisy has shoulder-blade length hair which is probably a mousy brown if I had to call it anything. Her eyes are like the eyes of a baby seal HUGE and gorgeous; like a little puppy dogs. She's just under 4 foot tall and has a fragile looking figure. If she's out in the sun-shine for more than 5 minutes her skin will take on a muddy brown tan. This makes Maisy think she doesn't need sun cream but her Uncle knows better after he got a burnt nose last year. She likes to wear shorts and jeans so that she can tuck her sword into them easily but her Aunt likes to put dresses on her. Maisy doesn't mind so much now that she has a strap she can put over her shoulder to hold her sword in. (Curtesy of her uncle after months of moaning)
KIDS <3