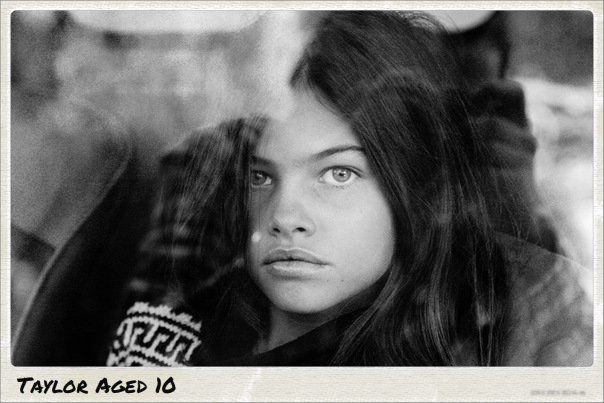 Date of Birth:
18th of August
Sex:
Female
Mother:
Molly Johanson
Father:
Not in the picture
Siblings:
Tommy Johanson
(3)
Spoilt:
Indefinitely.
Taylor lives with her Mum Molly in the big house on the corner. They came to the US from the UK and haven't managed to shake their British accents as of yet. Taylor's mum is a high-paid interior designer in England and has just recently brought her career out to the US in hope of gaining more work and publicity.
In their 3 bed roomed house Taylor has the biggest room with all a child could possibly desire. From a four poster dream bed to all the Barbie dolls in the galaxy Taylor's mum has done her utmost to give her little diamond everything she could ever need and more in order to fill the void of having just one parent.
Personality wise…one word.
DIVA!!
Taylor may only be 10 but she's already involved in modelling and hopes to be famous one day like the girls on telly. She's always watching TV and reading magazines to keep up to date with what's cool and trendy. She's a miniature molly and likes to do everything her mum does. In the morning they'll sit together and do their makeup, eat their breakfast and drink their coffee (well chocolate milk but Taylor pretends its coffee)
She looks up to her mum and wants to be cool and stylish too. She loves to dress up and go out with her mum just so she can receive comments from friends and shop assistants about how like her mum she is and that other junk about being pretty.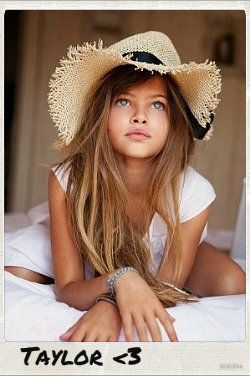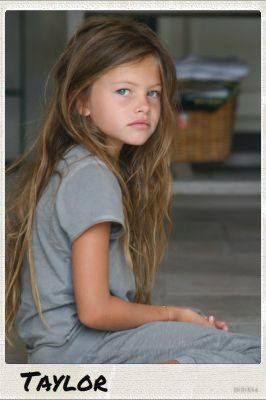 Taylor loves to have friends over so she can show off all her things to them but…no one is allowed round her house anymore after things went missing in her room. It caused a huge argument between the mum's at school because Taylor's friends had stolen things out of her room after sleep overs so now Taylor doesn't get invited anywhere by the other mums.
Despite this the girls at school always want to come to her birthday parties etc. and tell her she's really cool it makes her feel popular but deep down she knows the girl's she hangs about with at school don't actually like her. She's scared to tell them to bog off however because she's new and dreads the idea of being alone.
Personality:
Taylor is a very mature girl for her age, made to dress a little older than her time for modelling and falling into the footsteps of her mum in an attempt to be just as cool as her Taylor looks older than she is. She wants to grow up too fast. She still likes to play with her teddies and have pretend tea-parties but there's always this 'adult' edge to everything she does.
Being spoilt by her mum Taylor does have everything she could ever really want, it's safe to say she has so much stuff she doesn't know what she actually has! Having everything materialistic that she wants doesn't mean Taylor has everything. She doesn't really have any friends since she recently moved to forks and those she did have as friends were quickly discarded when they stole items from her. (Bitches) There are quite a lot of kids in the neighbourhood but Taylor has been hesitant about going out to meet them.
She has always wanted a friend to dress up with so she's not the only one looking good. Her mum goes out with friends for drinks and they all look glammed up, Taylor wants to do that too. She tried dressing her little brother up once…it didn't really work. He made a pretty girl, but then he did a poo in his nappy and Taylor didn't really fancy playing with him after that. Her girl-friends at least had to be potty trained!
Taylor loves to eat and is always eating. She's a fairly laid back child and doesn't get too in a twist about things that upset her like general children. She has got a gob however and knows how to use it. When Taylor wants to speak good luck trying to talk over her! She's at the age where she's becoming aware of boys in a way different from 'ewe they've got cuties' and gets her blush on when she spends time with them. She gets embarrassed easily and tries to act like her mother to seem cool.