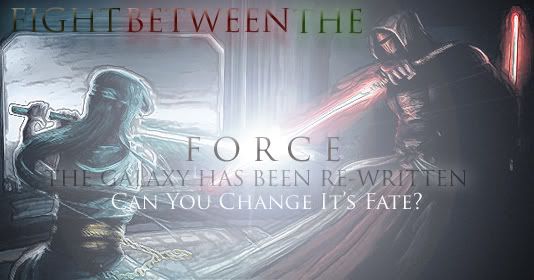 ONLY JEDI CLASSES ARE IN THIS RP
"The war has just begun… you are all fools to believe that we, Confederacy of Independent Systems, has given up. No. We have only just begun. The death of General Grievous was unbearable to us, but not fatal. Utapau was just an abstract illusion to distract the Galactic Republic to see victory; but only for a few minor seconds. You will pay for your treason Palpatine. You will die a painful death to what you did to Count Dooku. You let them kill him as if he was a mere droid. This is the end of the Republic… forever." – General Lactivus
After the death of General Grievous on Utapau, and the death of Count Dooku in the space battle over Coruscant, it almost seemed clear that the Separatist had no longer control of the war. The Separatist did not give up though. The Geonosian CIS factories have sent out a second garrison of troops, it seems that the Count Dooku had ordered for a new army of Droids before he had died and are trying to get off the planet to Coruscant, where they may find out where the Clones have been being produced.
The Archduke of Geonosis, Poggle the Lesser is the leader of a large colony of droid factories and is till active on Geonosis. Righ now he is trying to produce an even longer and more sacrificial war that may take up to 20 years to end. General Lactivus was a Partner of Jango Fett. Jango Fett was almost usually in it for the money and his job, but Lactivus saw things different. He thought maybe staying with the CIS would payoff in the end and put him into a Powerful position. After the Death of Grevous and Dooku, him and others were appointed Generals of the new CIS.
JEDI RANKS:
Seeker
Apprentice
Padawan
Protector
Knight
Master
Council Member
"To become a Jedi requires the deepest commitment and most serious mind. It is not a venture to be undertaken lightly. As such, Jedi instruction is rigidly structured and codified to enforce discipline and hinder transgression. Only 20 Jedi have ever voluntarily renounced their commissions. It is with great regret that the Jedi order recognizes the so-called "Lost Twenty." A Jedi who fails in his training can be a very serious threat. The dark side of the Force beckons to the impatient, and students in the past have been lured to its call with devastating consequences." – Jedi Library Archives
Code: Select all

CHARACTER SHEET
Forumer Name: Bob1789
Jedi Rank(If your starting, Seeker) & Name & Species: Seeker Bob Human
Jedi Weapon & Color (No Red, but white is a Color to Choose): Dual Blade Green (Connected) or Blade Blue (Regular) or Dual Blade Purple (Two Sperate Blades)
Jedi Power: Force Pull/Push, Light Saber Throw, Light Saber Swiftness, etc.
Gender:
Robe Clothing Color/Design:
Picture (Optional)?:
Biograghy (At least 7 Sentences):
Location (If your Starting out, Coruscant: Jedi Temple):

Example
Forumer Name: Bob1789
Jedi Rank & Name & Species: Seeker, Bob, Human
Jedi Weapon & Color: Dual Blade Green (Connected)
Jedi Power: Force Pull/Push, Light Saber Throw, Light Saber Swiftness.
Gender: Male
Robe Clothing Color/Design: Pure Whit, Blue Jedi Emblem on right side.
Picture?: -None-
Biograghy: My name is Bob. I was born on a Farm. My sister ate my pet toad. I was very upset at her. Then my goal was to become a Jedi. I wanted to kill my sister. I went to Courscant to start my training.
Location: Coruscant, Jedi Temple
NPC's:
Master Yoda
Master Obi-Wan
Master Windu
Master Ki-Adi-Mundi
Commander Neyo
Commander Bly
Commander Cody
Commander Tausis
Master Aayla
Chancellor Palpatine
General Lactivus
Locations:
Bespin (Cloud City)
Courscant (Jedi Temple, Supreme Chancellor Palace)
Felucia
Geonosis (Droid Factories)
Kamino (Clone Factories)
Kashyyyk (Wookie Home World)
Mos Eisley
Mustafar
Mygeeto
Naboo
Utapau
Rules:
Do not God Mod, I will not Accept it. I really hate people who think that they can just walk in and kill everything. I hate it so much that if I see you doing it you will not be welcomed to ANY more of my Hosted Rp's.

Do not come here and complete spam the room because I just cleaned it and I don't have enough money to hire a maid alright?

The cussing in here is acceptable unless you say the "F" Word, or "N" word.

I am the Game Master of the RP and the only RPing I can do is if I do it for every character or mostly to every character.

Please fill out ALL the Character Sheet.

No Flamming to much.

Information such as Names of Location/Droids/Clones/etc.? I WILL POST THEM IN MY POST IF YOU CAN'T UNDERSTAND!
Taking place in...
Arcs are bundles of posts that you can organize on your own. They're useful for telling a story that might span long periods of time or space.
There are no arcs in this roleplay.
There are no quests in this roleplay.
Here's the current leaderboard.
There are no groups in this roleplay!
Welcome home, Promethean. Here, you can manage your universe.
Arcs are bundles of posts from any location, allowing you to easily capture sub-plots which might be spread out across multiple locations.
You can create Quests with various rewards, encouraging your players to engage with specific plot lines.
Settings are the backdrop for the characters in your universe, giving meaning and context to their existence. By creating a number of well-written locations, you can organize your universe into areas and regions.
Navigation
While not required, locations can be organized onto a map. More information soon!
There are no groups in this roleplay!
By creating Collectibles, you can reward your players with unique items that accentuate their character sheets.
Once an Item has been created, it can be spawned in the IC using /spawn Item Name (case-sensitive, as usual) — this can be followed with /take Item Name to retrieve the item into the current character's inventory.
Give your Universe life by adding a Mob, which are auto-replenishing NPCs your players can interact with. Useful for some quick hack-and-slash fun!
Mobs can be automated spawns, like rats and bats, or full-on NPCs complete with conversation menus. Use them to enhance your player experience!
Current Mobs
No mobs have been created yet.
Locations where Mobs and Items might appear.
You can schedule events for your players to create notifications and schedule times for everyone to plan around.
Add and remove other people from your Universe.
The Forge
Use your INK to craft new artifacts in Star Wars: Fight Between the Force. Once created, Items cannot be changed, but they can be bought and sold in the marketplace.
Notable Items
No items have been created yet!
The Market
Buy, sell, and even craft your own items in this universe.
Market Data

Market conditions are unknown. Use caution when trading.

Quick Buy (Items Most Recently Listed for Sale)
None
Discussions
Topics

Replies
Views

Last post
Most recent OOC posts in Star Wars: Fight Between the Force
There have been no posts in the OOC topic for this roleplay!