Name: RC-29436 (A'den) RC-11258 (Tor)
Age: Biologically 24 Temporally 12
Gender: Male
Species: Human
Faction: Unaligned
Rank: Special Forces
Skin: Olive, Tanned
Eyes: Brown
Hair: Dark
Distinguishing Marks: None
Force Sensitive: No
---
Skills: Special Forces Commandos from the time of the Clone Wars. These men have been bred and trained solely for this purpose. They are excellent shots, they can slice terminals, make and deploy explosives, and remain entirely hidden should the situation call for it.
They are skilled at: Assassination, Infiltration, Sabotage, Assault, Counter Insurgency, Demolitions, Sniping, Guerilla Warfare.
Equipment:
DC-17M Interchangeable Weapon System: Ion Pulse Blaster, RPG Anti-Armour, and Sniper Rifle, All in one convenient package.
DC-17 Sidearms: Trained by Vhonte Terhvo these particular Commandos have trained using dual blaster pistols.
Mark III Katarn Night Ops Armour System: Reinforced Duraplast rated to take up to Laser Cannon rounds and light grenades, but that's only the beginning. It's can also be sealed against vaccum with air for 30 minutes. Contains a filtration mask and has a tactical spotlamp as well as night vision capacity. The helmet itself is a mobile command and control center, Comms and encryption en-suite.
---
Appearance: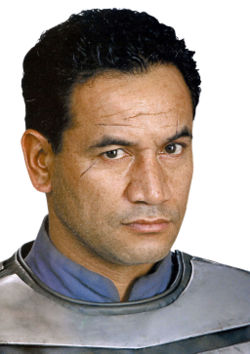 Personality: A'den and Tor are alike and many ways. Systematic, Organized, and well, maybe a little bit paranoid. Both generally good-natured boys. However, because they are both victims of a rapid aging process that all the clones had even though they are biologically 24 they have only been alive for 12 years. This lends them a certain naivete in certain areas. That being said, they have also been fighting a war for 2 years and in Intense training since they were 5. This makes them an odd mix of naive and cynical, good natured kids and hardened combat veterans. While they are both good natured most of the time, A'den is the quickest to anger. Any perceived threat or danger to his brothers is terminated with extreme prejudice. Tor is the steadier hand, more considered and rational in his approach. These two share an extraordinarily close bond.
Biography: After 10 years of hard training they were deployed to the arid hellhole of Geonosis and were there at the start of the Clone Wars. Despite 50% casualty rates among Commandos Kilo Squad managed to escape unharmed. From there they were deployed on several other operations; Counter insurgency on Haurgab, Guerilla warfare and sabotage on Mimban, and were even part of the spearhead force on Kashyyk, making contact with the wookies and providing reconnaissance and forward air control for Republic forces. After initial planet fall on Kashyyk they and the 234th Brigade were mustered out to a new engagement.