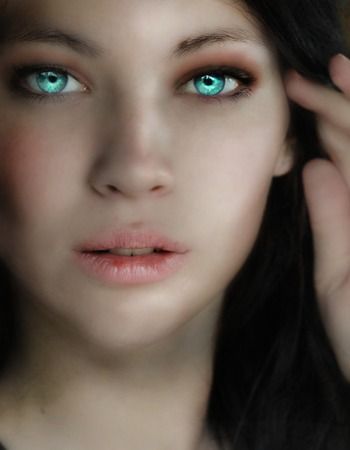 Name:
Aliyes Avnairis
Race/Gender:
Balsor-Hapan/Female
Appearance:
Two pink .04 meters antennapalps stand a top of solid black hair that is silk and flows like an endless waterfall. Glowing green eyes with waves of blue that are glossy and intense. Pale skin that is pure and flawless. Her height stands at 1.7 meters, though with her
boots
she stands at 1.8 meters.
She covers herself with a black
cloak
the cloak hides her brown and blue
dress
.
Under the cloak and attached to the belt on the dress, is an old light saber, and a hidden blaster.
Personality:
Aliyes has both characteristics of a Balsor and a Hapan. She is mostly sarcastic, cynical, a klepto, as well as vain. But with those, she is also extremely enthusiastic, curious, excitable, and optimistic.
Skills/equipment:
Money. Aliyes gets royalties from her mother's scientific discoveries.
Because of an investment she made into a company that mined tibanna, eleton, and prothium gases for blaster gas production she has become one of the richest aliens in the Galaxy.
Aliyes has an old lightsaber she won in a game of Sabacc.
Her hold-out
blaster
hides under her dress tied to her inner thigh.
Force sensitive/alignment of the Force:
She is Force sensitive but her abilities haven't yet manifested. However,thanks to her Balosar heritage, her antennapalps give her a heightened sense of awareness that borders on Force sensitivity.