Human Form: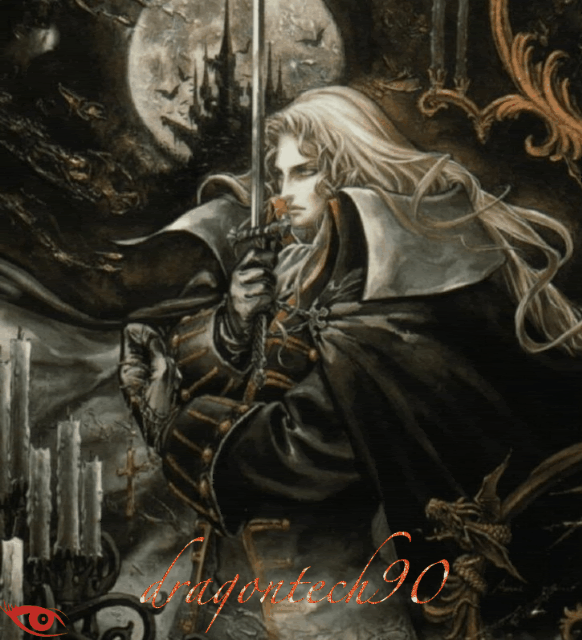 Fighting Form:
"Everything and anything can happen if you are smart and powerful"
Name:Dracones J. Alexander
Nickname: Joker, dark one, The sorcerer, countless others.
Age: "No" (honestly does not know)
Gender:"..........really?" male
Position:Joker
Kingdom: Nila
Powers: Joker has a large verity of spells that are at his disposal though they take time to cast and are not very useful unless they are prepared beforehand.
The Network: In jokers kindom he has set up a magical network that lets him keep track of the movements of everyone is the kingdom and can influence those of week will by the masses.
Multi mind: A passive ability that allows Joker to think and set up plans at incredible speeds, not making him smarter but can think faster. This is often used to in combination with the Network to influence the masses to make him gain what feels like a control over destiny
Family:"Me beloved children Kira & Ken
Who works for you?:Tobias Stromline, a useful pet.
Side: DEATH
Personality: Joker is a man who is 100% serous all time. He is quick to anger and slow to forget and can loose himself in his rage. He craves power more then anything else though his love for his family is almost right behind that.
Bio: Joker's story is a very long one and a very strong one that has become one of the many legends surrounding him. It was countless years ago when The old kingdom fell apart and the land was covered in dead. The furthest back Joker can remember he was a child living on the streets. He was filthy, covered in rag's and was covered in bruises and scratches, his was incredibly skinny and had long, raged, and messy hair. He could not not remember is own name or whether or not he had any family, nor did he have time to worry about such things, the only thing he keep in his mind was survival. Living was his number one priority, getting the scraps of food that were thrown out was a war onto itself, often the other children would kill another for a scrap of crust. It was in one such fight that the boy who would be know as joker was critically wounded, stabbed by a shank under his left rib. As he lad bleeding out on the ground in a back ally he saw someone approach him before he passed out. When the boy awoke much to his surprise he was in a bed in a house, his wound bandaged and cleaned. A old man walked over to him and gave him some food then explained that he was the one who had saved him and offered to take him in. The boy quickly excepted and was given his name Alexander. The boy found out the man who had taken him in was a mage, one who studied the arcain. When the boy asked why someone like him was living the life a present and not participating in the current power struggle's the mage simply replied "Because I only want to use my gift to help others, not harm them" And Alexander follow the mages teaching believing his words to be true, and often help in casting spells to help the local community and life was good. But this was not to be. One day Several Men who had some beaten up uniforms came to the small house. The men's lord had herd of the mage and gave the order: Bring him into my service and bring me his head. The mage of course refused and was ran though in front of the boys eyes.
As the man retrieved the spear from the mage's corps they turned to the boy. These men seemed to be smarted then the average man because they took Alexander With them, and presented them to there lord as the mage's apprentice. Alex was forced to serve the lord while expanding his knowledge of the world and of magic. This continued for years and time after time Alex won battles for his master until he had a clear supremacy of power in the area but finally after many years Alex's plan came together, Alex Activated a spell during a meeting of the senor staff and the lord making them all go mad and kill one another. When Alex Came into the room with a few of the other commanders they found the lord hugging is knees spouting out nonsense, covered in blood. Seeing as there lord was no longer fit to rule, they turned to Alex being the last surviving member of the inner and a mage they made him there new master. Alex Led his men in a Brutal campaign where he established himself the kingdom of Nila.
From there on Alex Obsessed with gaining more power, not thought conquest but though his arcain might. He want throughout the land killing all other mage's and taking any magic artifacts he could find. After 6 years in power, Alex had whipped out almost every other mage throughout most of the content and had obtained a spell that stopped him from aging. For years he lived his life in his castle searching for more and more power making the legends around him grow larger and wilder until one day he met a woman. This woman was different then every other he had met. She was beautiful, kind, strong of will and of mind. When Alex approached her and told him who he was she did not fear him nor did she try to treat him any differently, she treated him like a person. Alex fell in love almost instantaneously. He whisked her away to to his castle and married he. He loved her and she loved him back and they had two wonderful children whom he loved deeply, yes sometimes he was to harsh on them and yes he did not spend a lot of time with them but loved them deeply. But once more sadness griped Alex as his wife fell ill to an unknown disease. Despite all of his magic Alex could not cure her of the disease. She passed shortly after and Alex yelled out in pain of his loss. From that day onward Alex had a new goal. Alex from that day onward was determined to become a god for if he became a god he could reverse death itself! Alex after years of research found a way to accomplish this and has all but one thing needed for the ritual, the five legendary stones.
Talent/Skills:
Magic
Skilled at almost everything he does, he has had a lot of time to practice.
Weapons: A sword that can open any form of lock and cut though any shield.
A book filled with prepared spells
Loves/Likes: Loves his daughter and son
loves power
Hates/Dislikes: Weakness and those who would harm his family
Wish/Desire:To be a god and to revive his wife so he can be with his family forever.
Fears: loosing his family and his power
Weakness:
Foolish when Angy
Losses almost all battle capability if separated from spell book
Crush: "My wife still holds my heart"
Relationship status:" I am still my beloved's"
Theme song:http://www.youtube.com/watch?v=O-jrFcobLQM