Age: 16
Gender: Female
Race: Steamborg
Appearance: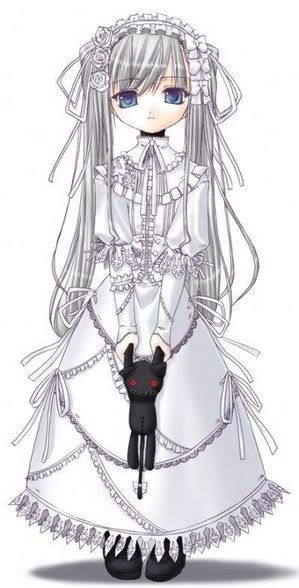 Just a bit older. She has blue eyes which have mechanical pupils like Ressias. Only her legs are visibly mechanical and her right hand too.
Clothing: Freetime clothing: Like on pic. Flowing white dresses with gloves. When helping her sister and father she wears a shortsleeved black turtleneck top that doesnt fit loosely and either pants or knee length skirt. Her school uniform is a white high collared undershirt with two rows of buttons, a button down shirt over it with a black tie and a long blue skirt and a blue jacket with her schools emblem on it. She normally wears small black shoes or boots that fit to her attire.
Occupation: Student and assists her family at home.