xxxx
xx
i d e n t i t y
xx
xx
XXXXXXXXXXXXXXXXXXXXXX
XXXXXXXXXXXXXXXXXXXXXX
XXXXXXXXXXXXXXXXXXXXXXXX
XXXXXXXXXXXXXXX
xxxxx

|| Legal Name ||

Rowan Amelia Woods


xx




xxxxx

|| Nickname(s) ||

Wen, Red


xx




xxxxx

|| Pronouns ||

She/Her


xx




xxxxx

|| Age ||

Twenty-Four (24)
xxxxx

|| Sexuality ||

Homosexual (Closeted)

xx




xx




xxxxx

|| Role ||

The Theorist

xx




x




xxxxx

|| Birth-place ||

Cape Cod, Massachusetts

xx




x




xxxxx

|| Hex ||

#5ABBE6

xx
x
xxxxxxxxxxxxxxxxxxxxxxxxxxxxxxxxxxxxxxxxxxxxxxxxxxxxxxxxxxxxxxxxxxxxxxxxxxxxxxxxxxxxxxxxxxxxxxxxxxxxxxxxxxxxxxxx
xx
a p p e a r a n c e
xx
xx
xx



xx




xxxxx

|| Height ||

5' 10"


xx




xxxxx

|| Build ||

Awkwardly tall and lanky, but not scrawny


xx




xxxxx

|| Description ||

In all intents and purposes, Rowan appears to be the stereotypical nerd that one would see on the school grounds back in high-school. With shaggy, shoulder length light, strawberry blonde hair, pale skin and blue eyes. Everything about her screams awkward. From her choice of clothing, which tends to lead more towards 80's retro; that can be anything from over-sized cardigans and jeans, to high-waisted shorts and short sleeve shirts. Her preferred color pallet in her wardrobe tends to lean towards lighter colors, more light blues and pinks than anything else; but on occasion Rowan can be seen sporting darker tones and shades, typically in her usual denim jacket. But the most outstanding part of her attire, is the glasses she is always seen wearing. They seem to be far too big and awkwardly built for her face, while somehow managing to compliment her all at the same time.

Standing tall with equally lanky limbs, Rowan tends to stand out in a crowd, much to her annoyance. Seeing as she is anything but a social butterfly. But, she has come a long way since her younger years. She still holds an awkward air about her, but she seems to be somewhat more confident and sure of herself. But, her true nature down to her core is outwardly visible for all too see, which is often to her dismay.
xxxxxxxxxxxxxxxxxxxxxxx
xxxxxxxxxxxxxxxxxxxxxxxxxxxxxxxxxxxxxxxxxxxxx
xxxxxxxxxxxxxxxxxxxxxxxxxxxxxxxxxxxxxxxxxxxxxxxxxxxxx
xxxxxxxxxxxxxxxxxxxxxxxxxxxxxxxxxxxxxxxxxxxxxxxxxxxxxxxxxxxxxxxxxxxxxxxxxxxxxxxxxxxxxxxxxxxxxxxxx

xx
p e r s o n a l i t y
xx
xx
xx



xx




xxxxx

|| Likes ||

Soft and over-sized sweaters, honey and lemon tea, animals of all kinds, morning sunrise, fresh smell of pine, studying and or reading, old history books, clovers, fresh fruit, certain alcohol, 80's music, horror movies, thick and warm blankets, waking up early, photography, drawing/sketching, computer science, soft scented candles, classic Disney movies


xx




xxxxx

|| Dislikes ||

Scent of stale beer, most cigarettes, bullies and overall judgemental people, organized religion, abusive authority figures, her mother, attention being put on her, thunderstorms, loud and sudden noises, people arguing


xx




xxxxx

|| Quirks ||

Messes with her hair whenever anxious, bites on her bottom lip when in deep thought, her nose crinkles when she laughs, usually covers her mouth whenever she smiles


xx




xxxxx

|| Fears ||

Complete darkness, eery silence, cramped and tight spaces, being buried alive


xx




xxxxx

From the Rowan that people see, and the Rowan that so few people actually know, lies an endless mystery. Even to those that Rowan once called her closest friends. You see, when a one has a prominent pensive expression, and a severe case of 'Lock Jaw', combined with how one dresses and presents themselves like Rowan does; it's not so much of a surprise that not many people ever tend to really know her.

Whenever one looks at Rowan, they tend to think that she's just shied away from anything and everything. From the constant furrowed brows, tensed jaw, and occasionally mumbling to herself incoherently, people have come to refer to Rowan as nothing more than the Town's Loser. Especially seeing who her parents had once been, it's sad to say that reputation is everything, even more so in a small town like Stockbridge. Rowan is also known to be typically seen avoiding any and all eye contact with people, Always being fidgety, tending to stutter or get visually and physically flustered all too easily whenever she's approached by someone she doesn't know that well, and even more so when it's a stranger.

But that's just what people see on the outside when they simply look at Rowan, without really looking at her. If most people really took a moment to give Rowan a chance or even more than five seconds, the real Rowan would be seen within seconds. Her often clenched jaw and avoidance of people, is nothing more than her being a bundle of nerves that's about to explode from anxiety and lack of social skills. Always afraid of saying the wrong thing or making the wrong impression. The avoidance of looking others in the eye and mumbled responses? Rowan's too afraid to look at people directly due to the up-bringing and abuse she had been dealt when she was a child. Only really talking when directly spoken to, and even then it's usually quick, fumbled responses. She's just never been good in social situations.

However, that isn't to say that she's the worst person anyone could ever meet. Far from it actually. Putting all of Rowan's social awkwardness aside, she's a very genuine and kind person. Always wanting to do right by others and help them wherever she can. Back in highschool it was usually helping out with home-work and helping someone with some questions. Which, has since translated into her adult years. Rowan has always been a people pleaser and just wants to make people feel valued and cared about, simply because she never truly got to experience it herself. She knows how to put on the everything is fine act, often wearing a smile. No matter how forced it may be. Deep down, Rowan knows that something is missing, she just doesn't know what it is exactly. She's confused on a lot of aspects, especially about herself. But seeing as what kind of family she comes from, and what mentality her family has forced onto her, Rowan has kept many of her personal feelings about herself, to herself. Being too afraid if anyone were to find out, nothing good could come from it. It's what her parents always told her anyway..
xxxxxxxxxxxxxxxxxxxxxxxxxxxxxxxxxxxxxxxxxxxxxxxxxxxxxxxxxxxxxxxxxxxxxxxxxxxxx
xxxxxxxxxxxxxxxxxxxxxxxxxxxxxxxxxxxxxxxxxxxxxxxxxxxxxxxxxxxxxxxxxxxxxxxxxxxxxxxxxxxxxxxxxxxxxx
xxxxxxxxxxxxxxxxxxxxxxxxxxxxxxxxxxxxxxxxxxxxxxxxxxxxxxxxxxxxxxxxxxxxxxxxxxxxxxxxxxxxxxxxxxxxxxxxxxxxxxxx

xx
m i s c e l l a n e o u s
xx
xx
xx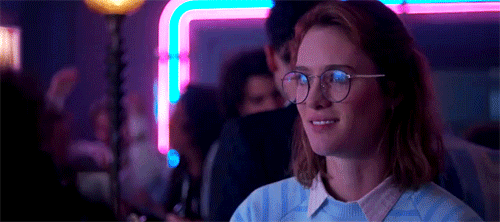 xxxxx

|| Eidetic Memory ||

Rowan is able to recall an image from memory with high precision for a brief period after seeing it only once, and without using a mnemonic device. This isn't to be confused with photographic memory, which usually leans towards numbers and text.


xx




xxxxx

|| Multi-Lingual ||

Due to how much time Rowan spent reading whenever she was alone, which was more often than not, she was able to garner a wide spread skill-set, and learning different languages was one of those. She knows how to read and speak French, Spanish, Russian, German, Polish, and of course English.


xx




xx




xxxxx

|| Strengths ||

Her memory is incredibly strong, so chances of Rowan being the one to remember something is incredibly high. Which usually means she's the one someone tends to come to if they have a question or in need of help looking something up. Cooking, oddly enough Rowan is a rather good cook. Not many people know this fact, but seeing as she spent much of her time looking after herself from a young age, she learned how to make just about anything and rarely ever is a dish she makes no at least half-way decent. Loyal, while it may come as a shock due to her nearly mousy personality, Rowan is one of the most loyal and reliable people one can come across. When and if she finds someone or something worth fighting for, she'll see it to the end


xx




xxxxx

|| Weaknesses ||

Nightmares, even with the amount of time that Rowan is nowhere near sober, it never seems to stop the memories from returning, Severe Insomnia, ever since Rowan was a child, she always had trouble sleeping, but it has only gotten worse over-time. Even to the point of where she'll be awake for days on end and still be unable to sleep. Nothing seems to work, and since it happened, sleep has become an almost torturous affair, Naive, while this isn't meant to be mistaken for her being stupid; she's anything but. Academically, Rowan is an absolute genius, but in nearly every other situation, she's entirely oblivious. Jokes and comments tend to go over her head, more often than not. Or she can be easily tricked, which has caused her to get in less than savory situations in the past


xx


xx
xx
xxxxxxxxxxxxxxxxxxxxxxxxxxxxxxxxxxxxxxxxxxxxxxxxxxxxxxxxxxxxxxxxxxxxxxxxxxxxxxxxxxxxxxxxxxxxxxxxxxxxxxxx

xx
h i s t o r y
xx
xx
xx
Many of her younger years are a bit of a blur to Rowan, if she were to be honest. From a mix of constant moving from one town to another, and sometimes even another state entirely. Rowan and her parents were always on the move, never staying in one place for too long. Which, seeing how she turned out later in life, is much of an influence on why it is hard for her to open up and get close to people. For so long she spent moving from one place to another, it kept her from being able to truly find a place that felt like home. Having originally been born in Cape Cod, where her family stayed for the first two years, before moving to Boston for about six months, before they ended up moving again. And the cycle repeated for another two years, before they finally moved back and arrived to Stockbridge when Rowan was five years old.

Much to Rowan's surprise, Stockbridge seemed to be the place that her family decided on settling. And they have resided in this oddball town since. But, it wasn't easy. Especially seeing how her family was from the get-go. They were never a tight-knit family, like one would suspect. From about as early as she could recall, Rowan would lie awake to her parents arguing into the long hours of the night. Which eventually dwindled from them arguing and yelling each other, blaming the other for whatever misfortune happened that day. To being aimed at Rowan herself by the time she was eight years old.

From her mother's strict conservative and bible thumping views, to her father's alcoholic tendencies and binges, Rowan never truly did have a chance. And sadly, coming from a broken and overly toxic family, was the least of her worries. Growing up in a small town, with such a small population of people, where everyone knows everyone in one way or another. To living essentially in the middle of nowhere. With deep, dense forests surrounding the town, and moutainous landscapes off to the north. Stockbridge was beautiful and it was home, but the people...Didn't make Rowan's already rather lonely life any less miserable.

At the very start of when she was around ten years old, it seemed Rowan was destined to be the socially awkward nerd who would sit in the back of class near the windows. Looking out on occasion as her mind took her elsewhere. Even when she was able to focus on what the teacher was saying at the same time. Her imagination seemed to be her one true escape in life. From her parents abusive manners, to the bullies at school. Whether it was fellow students or even teachers who took advantage of their status. Rowan often found herself being taken advantage of and walked over by nearly everyone she came across. Except for a few souls who most likely felt sorry for her. And of course her grandmother. But even then, nothing seemed to fill the void.

Things only got worse when her mother dissapeared when Rowan was twelve. A police investigation had been made, but after two months, they seemingly gave up and stopped searching. There was no answer or reason for what happened. She just, vanished without much of a trace. Rowan probably would have thought it would make things easier on her, without her mother around. The woman who abused her so heavily for years. ANd one would think she would be happy to have her primary tormentor gone. But, Rowan couldn't help but blame herself. Maybe if she had been a better daughter, it may not have happened. Over the years though, she has stopped blaming herself less and less, but that still small voice at the back of her head sometimes come back. Things had remained the same however, for the next six years. Her father was still a drunk that emotionally and mentally abused Rowan nearly daily. The two didn't argue like Rowan and her mother did, but Edward's neglectful behavior had done enough on her.

When she was eight-teen, Rowan's grandmother Evelyn took her in to live with her. A small home on the edge of town. It wasn't terrible by any means, but it sure was better than living in that skeleton of a home with Rowan's father any longer. For the next few years, Rowan was able to obtain a job and have a few friends, but she still felt like something was just off and could never place her finger on it. Whether it was the town and the residents in Stockbridge, or even herself. Rowan has so many questions that haven't been answered. Especially after that night. Rowan had been at the library for a closing shift when she returned home, knowing full well her grandmother would be asleep. However, when she woke up, and realized her grandmother and just about everyone else was just missing, Rowan and the others have been trying to make sense of it all. And honestly, Rowan doesn't know what to believe or think of any of it...
xx
xx
xxxxxxxxxxxxxxxxxxxxxxxxxxxxxxxxxxxxxxxxxxxxxxxxxxxxxxxxxxxxxxxxxxxxxxxxxxxxxxxxxxxxxxxxxxxxxxxxxxxxxxxx
xx
cs: phosphene - fc: Mackenzie Davis - hex code: #5ABBE6