"I can't drown my demons.
They know how to swim."
Theme Songs
Boy Epic||Scars
Rob Zombie|Living Dead Girl
Chase Holfelder||Every Breath You Take(Cover)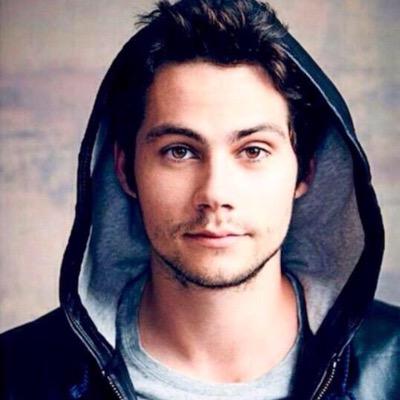 Full Name
Pierson Theodore Layton
Nicknames
Peirce (Always)
Date Of Birth
March 8th, 1996
Pisces ♓
Hometown
Havana, Cuba
Sexuality
Heterosexual
Ethnicity
50% Cuban
25%Italian
25% English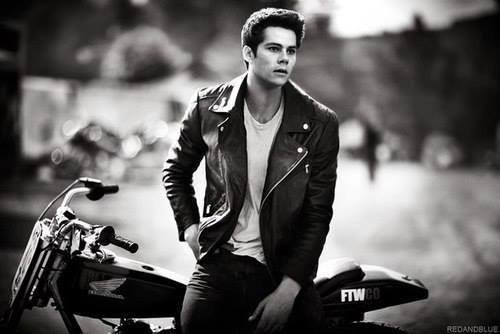 Hair
Peirce's hair is a medium brown. He keeps it on the slightly mess, longer side. Long enough to style up in the front, but short enough that it doesn't touch his ears. It looks very presentable with a little gel, but can also look unkempt in an enduring way when he doesn't do it.
Eyes
Peirce's eyes are incredibly intoxicating. There the kind of eyes any girl can get easily lost in. They have the gentlest color of deep green surrounded by an outer wall of yellow brow, with small speckles of light green throughout each eye.
Body||Skin Tone
He's a very fit individual standing at six foot and weighing one hundred and sixty-five pounds of pure muscle. He jogs quite often and so he has a very fit etched out torso and strong legs. However you wouldn't know this just by looking him over. Because of his ethnic background he has a lovely olive complexion.
Scars
The only real noticeable scars he has are the ones that plague his knuckles. Scars from punching walls and breaking mirrors on one too many occasions.
Piercings
He has only two piercings, he has both ears pierced but rarely wears studded earrings in them. His only other piercing, his left eye brow piercing which he occasionally wears.
Tattoos
behind his left ear: the letter A for Avery.
On his right calf: A living dead girl.
On his left arm: an anchor.
On his right forearm: The date his mother died.
Likes
▲Hard Liquor
▲ Pain
▲ Studying
▲ Smoking Weed
▲ Smoking Cigarettes
▲ Night Time
▲ Guns
▲ Rock Music
▲ Jogging
▲ Control
▲ His Friends
▲ Energy Drinks
▲ Brunette's
▲ Rough/Kinky Sex
▲ Working On Computers
Dislikes
▼ Authority
▼ His Temper
▼ Feeling Weak
▼ Social Media
▼ Early Mornings
▼ Hard Drugs
▼ Pop Music
▼ Feeling Unimportant
▼ Documentaries
▼ Cheesy Pick-Up Lines
▼ Summer Time
▼ His Prescription Medication

Personality
Pierson is a very dangerous human being. Some would say that it started with the death of his mother, while other would say that Peirce has always been a bit on the peculiar side. Never wanting to socialize with the other kids, always keeping to himself. His estranged catholic grandfather, his mother's father, often warned his daughter that he had a kind of evil deep in his soul. Of course Peirce's mother thought her father was off his rocker and didn't believe a single word of it.

Peirce can't control his anger when it gets out of hand. He's held a knife to his father's neck, held his sister down and said awful things to her, and when he comes back from his blinding rage he instantly feels shameful. He doesn't exactly know what it is that takes over him. Sometimes it's a heavy feeling in the very pit of his stomach and it feels fucking incredible. The rage takes over him in such a way that if your around him your either going to end up severally injured or dead.

Despite this terrible burden Peirce lives with he'd generally got a cool, calm demeanor to him. He loves hanging out with his friend having a couple drinks and getting high. He's never quite fit in so naturally most of his friends are misfits much like himself. He's loyal to them though and would do just about anything for them.

He has test at a genius level. He's got a very IQ which his therapist has told his father contributes to his anger issues and obsessive, compulsive behaviors. When Peirce get something in his head, he has to have it, has to finish it. There is no doing it later or letting it go in his head. He finishes something completely through before starting a new venture. Which can be quite damaging in some cases he has a very one track mind.

What makes him absolutely terrifying is that all of this is buried deep beneath a charismatic smile and very handsome features. He's the type of guy you trust right off that bat. He's got a charm about him that draws you in and makes you want to get to know him. He pays attention to detail and will remember things you would never expect him to. He's very manipulative and he's good at it. He can build you up like your best friend, then turn around a break you down faster than you'd know what was happening. Needless to say it's just better not to get involved in his spider web

Peirce is a masochist, which means he enjoys inflicting pain on others and gets a certain amount of sexual gratification from it. So it goes without saying that he enjoys rough, dangerous sexual endeavors. He has quite the controlling personality and loves to know that he's the one in control. He tends to always be on somewhat of a sick power trip.

Family Tree
Theodore "Teddy" Layton||Biological Father||Age: 37||Alive
Amara Balzan||Biological Mother||Age at Death: 28||Deceased
Karissa Layton||Younger Sister||Age: 17||Alive
History
Pierson was the product of a teenage romance. His grandfather was working in Cuban and naturally he brought his family with him. His father was a rebellion sixteen-year-old who feel head over heels for the daughter of a catholic priest. When Amara's father found out she was pregnant her beat her and kicked her out of his family. Where she was promptly taken in by the Layton family. Sure it wasn't an ideal situation, but at least Teddy's father supported them for a short time while Teddy managed to get a job and work until they could get out on their own.

After Peirce was born, they stayed in Havana, Cuba for five years. His sister came three years after him. Peirce grew up with his first language being Spanish, his second language being Italian. Peirce's mother all though young was a beautifully talented mother. She was a stay at home mom and she gave every single moment of her life to Peirce and his sister Karissa.

When Peirce was ten they moved to California. At ten Peirce was already smarter than most kids his age, He was fluent in three languages; Spanish, Italian, and English. When he transferred to an elementary school in California he tested with a very high IQ and skipped a grade. His home life was never quite perfect. Sure his parents loved each other, but they were also very young and they constantly fought.
His father was always gone working and his mother after a while got tired of making her young life all about her kids, while other girls her age were enjoying life and partying. She slowly got involved in the dark world or drugs and alcohol. His once loving mother became extremely abusive which only caused his father and mother to fight more.

Peirce mostly stayed to himself occupying his sister and keeping her mind off mom and dad's violent fights. When he was thirteen, Peirce came home to find his mother had overdosed on drugs. He remembered thinking that his mom didn't really look dead, for the first time in ages her eyes looked peaceful. He'd never fully processed her death properly and soon after he developed sever anger issues. His father however refused to give up on him. Teddy Layton had always been a good man. Even at Amara's worst he wanted to help her and when she died he had nothing but good things to say to his kids about her.

Peirce father made sure that above anything else he continued to get good grades in school. Teddy wanted more for his son. Teddy forced Peirce to go to counseling for his deep rooted issues. He finally graduated high school with honors and got into one of the best colleges in the country. Where he met two of his best friends Damien and Jason. The two knew nothing about his past, the counselling hadn't exactly worked it had just taught him to sweep his issues under the rug.

Two weeks before his nineteenth birthday, he started talking to a girl by the name of Darla Pike. They'd met on an online college chatting site. They'd started video chatting and things had gotten pretty serious. He'd become sickly obsessed with her. She was the sweetest, most innocent person he'd ever met. When he'd finally met her in person they'd gotten drunk and high. He remembered getting a little too drunk and something him snapping. When he'd woken up she was dead.

He'd also learned that she had a boyfriend who she hadn't planned on cheating on and that was what had snapped in him, that he'd wanted her and she merely wanted to be friends. By some sick twist of fate, he'd gotten out of there before anyone had found out about the two of them. He was way too good with computers and whipped both her cellphone and computer of any evidence of messages from him. He'd done the very same thing to his phone and computer. It was her boyfriend who'd been falsely accused mostly because he had a history of violence and had hit her once or twice on occasion.

He buried this deadly sin deep under the floor boards and kept it to himself. Then he'd met Avery the summer before his twenty birthday only a few months after Darla's death and somehow Avery made him forget the brutal crime he'd committed. He had a very a new obsession, worse than the one with Darla. That was when he'd met Desmond Avery's brother, he'd become a forgotten fling to Avery after summer. She was still very fresh in his mind. What had started as a simple and unrealistic scheme while him and his friends were high, turned into something much darker. A plan to kidnap Avery and her best friend.