---
---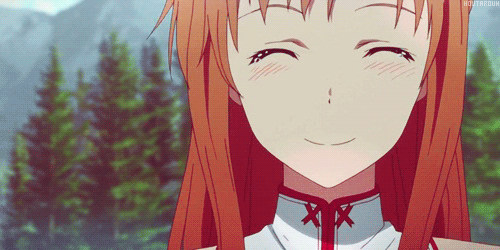 |name|


Akane Kendale


|nickname|


Akane


|age|


21


|gender|


Female


|birthday|


April 30
---
---
---
---
|height|


5'5"


|weight|


121 lbs


|eye color|


Hazel


|Hair color|


Chestnut
---
---
---
---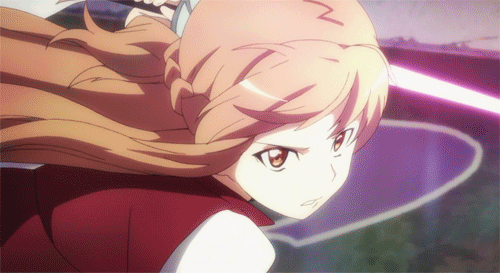 |personality|





Clumsy | Blunt | Hardworking | Loyal



Akane is very skilled, loving, hardworking and loyal. She never talks about others behind their back and if she has a problem, she has no fear confronting them on it. When she first joined Storm Shield, she was a very quiet and timid girl. But she has blossomed into the perverted and lovable Akane everyone now knows. Her fighting is quite good until she steps over her own words or trips on the nearest nothing.

Though she is a lover, Akane will not hesitate to tear anyone to shreds if she is threatened. Her other half has come to be known as the Demon Akane. One of her best friends even went as far as labeling her the angel of darkness. her evil side only often comes out when she is awoken hastily from her slumber.

Only those true to themselves can handle a friendship with Akane. Most others are chalked full of heart break and anger. She doesn't see it as her fault, it's the fact that others can't handle the truth. She has also been told that she is the queen of arrogance. One more thing Akane shrugs if into the distance.
---
---
---
---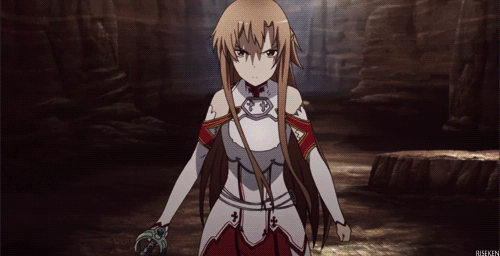 |Strengths|
Ground fights
hand-to-hand
most earth magic
speed
physical strength
|weakness|
being in the air
being in the water
clumsy
emotional strength
close range magic attacks

Earth Magic is a Caster Magic which utilizes the element of earth.

The caster makes use of the earth around them for combat, giving the user a great deal of flexibility when using their Magic. Skilled users can manipulate the physical properties of earth, such as making sand as hard as metal, creating iron-hard rock pillars from the ground, or even bending the ground at will and turning it into a liquid form. Earth Magic also enables the user to literally dive into the ground (be it rock, concrete, or metal), using their hands or feet, and tunnel through it.

Like other elemental Magic's, some users can also transform their bodies into earth and travel through solid obstacles and the ground itself.

Her expansion of magic includes Iron Rock Wall, Iron Rock Wall: Continuous Formation, Rock Avalanche, Supreme King Rock Crush: Phase 1, Supreme King Rock Crush: Phase 2, Iron Rock Fist, Rock Mountain, Rumbling Mt. Fuji, Talus, Iron Rock Spikes, Iron Rock Powder Explosion, Crushing Bullet Rock, Dwelling Rock Rotation and Iron Rock Dwell.
---
---
---
---
|history|


The tale of Akane Kendale is a short yet loving one. Akane was born to Akito Hatake and Lilith Kendale, a child born out of wedlock to two young lovers. They decided to elope together with their newborn baby girl. Her father was a lone mage that would wander and take on random jobs. The great Akito! His legacy didn't last long, for on a job, he was struck down by a much more skilled opponent. He didn't make it back home. Akane was only a toddler at the time, remembering nothing about her father. just the fact of how distraught her mother was. Her mother was strong at heart though, looking for money anywhere she could find it. With little to find, her mother ended up with a larger debt than she could afford.

At fifteen, Akane found another mage in the town her mother had moved them to. His name was allan and he was the same age as akane. the two became fast friends, though it was obvious as they grew, which one would go on. Allan had always been a bit of a introvert, never really talking to anyone but Akane.

Once they had acquired enough skill, they formed a team and wandered, much like her father, and took on jobs to bring money into their homes. Akane was strong but wise, they did many missions, but only the ones they knew they could come back from. Allan was starting to feel the stress of trying to keep up with akane. and after his moter died of illness, Allan took his own life as well. He left a note saying nothing but, "I'm sorry Akane ... I'm sorry."

And like that, Allan was gone. It took weeks for the mage to recover from the shock. When she returned, she seemed to be back to the good old akane. Though a dark presence always seemed to loom behind her. Akane moved this time on her own, becoming a wandering mage on her own accord and making a name for herself. The Iron Rock Maiden was what passing villages called her. Though her jobs were never too dangerous, they were never too easy. Around the age of 20 is when Akane stumbled upon the guild Storm Shield. It was fairly new and already had a few members. Akane joined, just recently celebrating her 21st birthday with them.
---
---
---
---