Ten years ago to the day, the world went dark. All the stars in the sky were blotted out, the sun vanished, the moon overshadowed. Flames could not be lit, electricity would not run... Panic struck the world as people were trapped where they were, unable to find their way in the sudden darkness. However in the pitch black of the new world, some would hear a voice. These few individuals gained a power, unlike anything that had ever been known...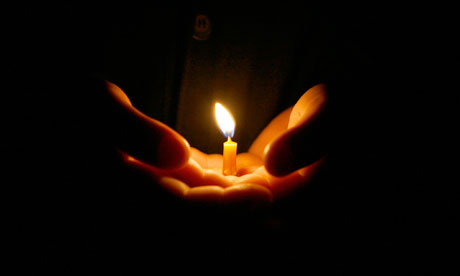 Storm Warning
As more and more individuals have appeared with mysterious powers, the government has begun issuing orders for anyone with powers to turn themselves in to enter a training program. Crime has taken strange new twists as those with powers use them for selfish or evil purposes. At the same time, heroes have begun appearing, helping the local law as vigilantes of justice.
One town in particular has gathered a large group of these people, and the government has ordered a lockdown of the city. Inside, things are getting out of control, and it is up to those, on this anniversary of the Storm, who are willing to put their lives on the line, to save their city from destruction.
Character Creation:
Every character should have these rules when creating:
1. An adequate description, following the form below.
2. A superpower. I will be managing these closely, so make something that will not be overpowered, or too generic, or I will ask you to edit. Generally, the RP will be aimed at channeling a certain element or object, such as steel, ice, etc. However, other powers may be accepted, just submit and I'll take a look!
3. A weakness for your superpower. To use a known example, in the video game Infamous, Cole uses lightning powers, and thus cannot use machinery or wade/swim in water.
4. A normal background. There are no aliens, no experiments, none of that at this point in the story (and maybe not ever). Every character was a normal person until they gained their powers, which can be anywhere from the day the RP starts to ten years ago during the Storm.
Try to model your characters using this form:
Name:
Appearance:
Personality:
Occupation:
Weapons/Powers:
History/Bio:
Teams:
The main characters you create for this story will work together as a team, with the end goal of freeing the city. However, during the story, you will be able to help or hinder other teams running around the city. Each team has a specific goal, and helping one may make you an enemy of the other. It will be important to consider your options, and your objectives, when such options are available.
Heavenly Flame
Affiliation: Renegade
Leader: Deven Heath
Goal: The Heavenly Flame are often seen as the city's protectors; they fight crime rigorously, and often put themselves at risk for the average citizen. They believe that their powers were given to them in order to combat wrongdoers and keep the normal person safe.
Iron Fist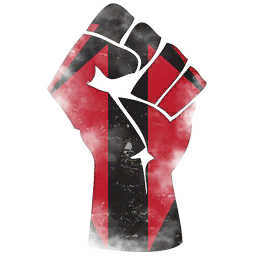 Affiliation: Government
Leader: "Jack"
Goal: To find and integrate all super-powered individuals into the government program, to be placed into teams such as Iron Fist. This is the oldest and strongest team the government has to offer, sent here due to the amazingly high concentration of supers in the city.
The Tricksters
Affiliation: Renegade
Leader: Currently unknown
Goal: The Tricksters care little for normal humans, and believe that the supers should be free of normal concerns. Their goal is to build a utopia for supers, where everyone with powers can live in peace. Many of the members believe that they are superior and deserve more than the normal person.
Guardian Spirits:
At a certain point in the story, every character will be able to manifest their power as a guardian spirit, whether this is an animal, an object, or another person. Although this is optional, I encourage everyone to consider what their power would manifest as. These manifestations' abilities are up to you as a writer, along with their characteristics, such as the power of speech.
Other Stuff:
There are a few general rules for the superheroes in this thread. Along with your power, your characters will experience heightened physical capabilities. They will be able to heal faster, run farther, see better, etc, than your average human. Every superpower will have a limit that will be reached, until it will need to be "recharged". Most of the characters in this thread will be vulnerable to the same things normal humans are, i.e. if you get in a car crash, you can die. However, some superpowers will render certain vulnerabilities moot.
Please be patient with posting. Take your time. There's no rush. If you have an plot idea you wish to contribute, run the general gist of it by me first, and I'll be able to work it in. I'll be counting on you guys to breathe life into this RP, so bring your ideas and let's make a great story out of this!
1. Respect other players. Don't make fun of what other people write, and don't write something that will majorly influence a character or the plot without asking permission.
2. No godmodding. Remember, powerplaying helps no one.
3. Use good grammar, and try to spell things correctly. I don't mind cussing if it is kept to a minimum. If you're struggling with any of these, I will message you about them. However, I only expect effort, not perfection!
4. Let's all have fun!
Taking place in...
Arcs are bundles of posts that you can organize on your own. They're useful for telling a story that might span long periods of time or space.
There are no arcs in this roleplay.
There are no quests in this roleplay.
Here's the current leaderboard.
There are no groups in this roleplay!
Welcome home, Promethean. Here, you can manage your universe.
Arcs are bundles of posts from any location, allowing you to easily capture sub-plots which might be spread out across multiple locations.
You can create Quests with various rewards, encouraging your players to engage with specific plot lines.
Settings are the backdrop for the characters in your universe, giving meaning and context to their existence. By creating a number of well-written locations, you can organize your universe into areas and regions.
Navigation
While not required, locations can be organized onto a map. More information soon!
There are no groups in this roleplay!
By creating Collectibles, you can reward your players with unique items that accentuate their character sheets.
Once an Item has been created, it can be spawned in the IC using /spawn Item Name (case-sensitive, as usual) — this can be followed with /take Item Name to retrieve the item into the current character's inventory.
Give your Universe life by adding a Mob, which are auto-replenishing NPCs your players can interact with. Useful for some quick hack-and-slash fun!
Mobs can be automated spawns, like rats and bats, or full-on NPCs complete with conversation menus. Use them to enhance your player experience!
Current Mobs
No mobs have been created yet.
Locations where Mobs and Items might appear.
You can schedule events for your players to create notifications and schedule times for everyone to plan around.
Add and remove other people from your Universe.
The Forge
Use your INK to craft new artifacts in Storm Warning: Season One. Once created, Items cannot be changed, but they can be bought and sold in the marketplace.
Notable Items
No items have been created yet!
The Market
Buy, sell, and even craft your own items in this universe.
Market Data

Market conditions are unknown. Use caution when trading.

Quick Buy (Items Most Recently Listed for Sale)
None
Discussions
Topics

Replies
Views

Last post
Most recent OOC posts in Storm Warning: Season One
Someone should really remake this
No problem laxnchill.

Sorry for the slow start guys, things will pick up once everyone meets together. My character, Maverick, is going to be where the action is centered, so if you want to speed things up, have your characters head towards the center of town.
ok i didn't finish the character quite yet but i have my powers developed out i just need to flesh out the actual character I'll try to take care of that after work tonight.
Heyo, i think my buddy venom mentioned i might be interested in, and now that i looked at the RP, it looks awesome i hope to have a character up in a few hours but just thought I'd stop by and say hey.
If anyone wants to recruit my character or just team up as free lancers send me a pm so we can set something up not sure how big of a rise it'll get outta everyone but first person to respond will get me most likely
First post is up! Everyone can go ahead and start posting now. The goal is to get everyone to meet up, by following the voice they heard during the Storm... Thanks for everyone who's joined, and if you're thinking of joining, please don't hesitate to submit a character!
As a heads up, the actual roleplay will start this weekend, Friday night. I live in Utah, so plan accordingly if you want to be there for the opening lines!

Characters will still be welcomed even after the RP officially starts, so if you want to join, please feel free!
That would be a great power!

The general rule for powers is that you want to balance out your strengths with weaknesses. For example, with teleporting, you could have a limit on the distance you can teleport, or how many times you can teleport in an hour. It's of course completely up to you!

I'd encourage everyone to make a power that will be exciting to have, and then think of ways to challenge yourself. That will make this RP more fun for everybody!
This sounds rather fun. I just wanted to run my power by ya before I went through making my character because my characters kinda grow around that.

I was thinking a flash/short range teleportation ability. Kind of a hit and run fighter. I'm pretty good at managing over power'dness but if you don't like it I can find something else
This is the auto-generated OOC topic for the roleplay "
Storm Warning: Season One
"
You may edit this first post as you see fit.