Name: Kelsier Achylis
Affiliation: None
Appearance:
Age: 20
Height: 5'5
Weight: 140 lbs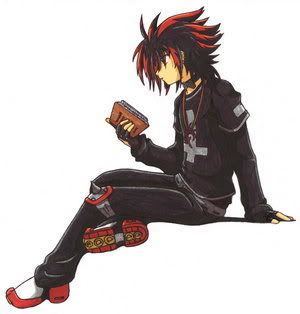 Personality: Kelsier has a bit of a split personality. As long as your not a threat to him he will be one of the kindest people you could hope to meet. If he becomes frightened he escape as soon as he can.
Occupation: Survivalist/sneek
Powers:Shadow
Shadow Walk: Since he discovered his powers Kelsier has been able to vanish into the shadows using them to travel. While in a shadow Kelsier is completely ethereal. Should the shadow he is in be destroyed Kelsier will be instantly thrown out of the shadow and dazed for a short time. He can only remain in the shadows for 30 seconds at a time and is unable to reenter a show for 20 seconds after.
Weapons: Kelsier carries 10 throwing knives on his person as well as a 2 foot short blade.
History/Bio: Kelsier has always been a bit out of place. Growing up he tended to shy away from people. That's not to say he didn't have friends it just took a while to get to that point with him. He would always err on the side of caution keeping everyone at a distance until he could trust them. Once considered a friend Kelsier would do anything in his power to keep them happy and close. After the awakening Kelsier was abandoned by everyone he trusted and thrown into the street to fend for him self. His powers fit him perfectly. With them he has been able to survive and flourish on his own with little danger of anyone being able to catch him. He currently lives in an abandoned building that has all but been forgotten. Though he is currently alone he hopes to find someone he can trust.