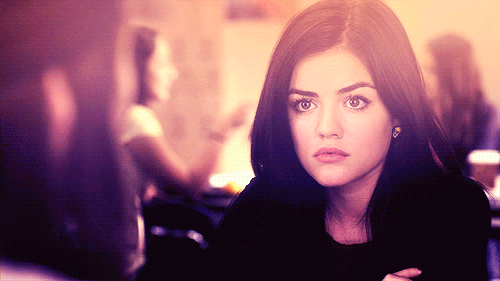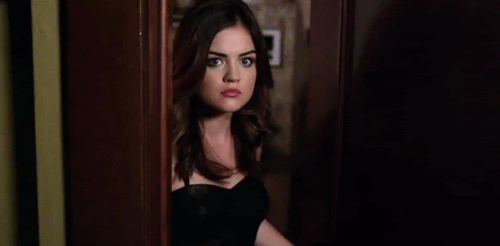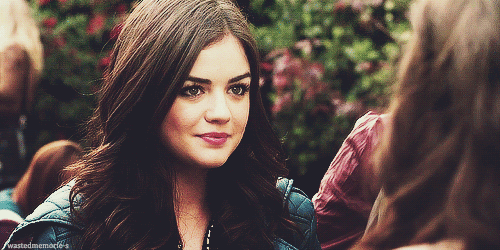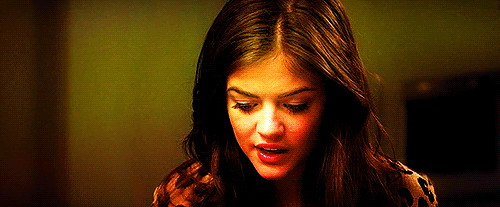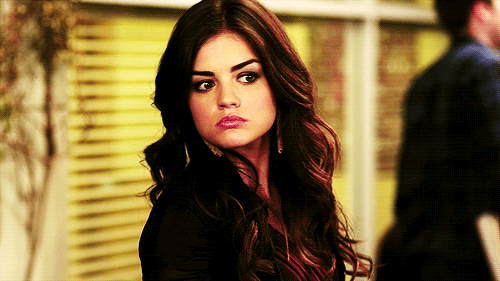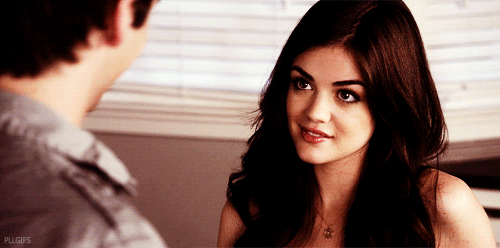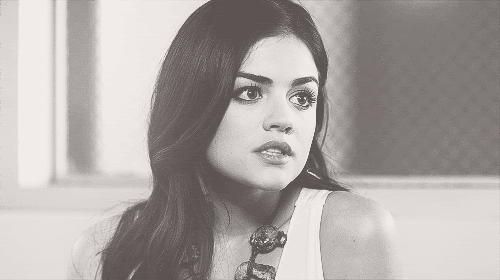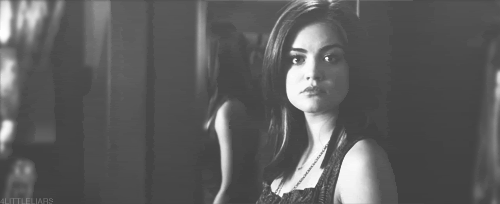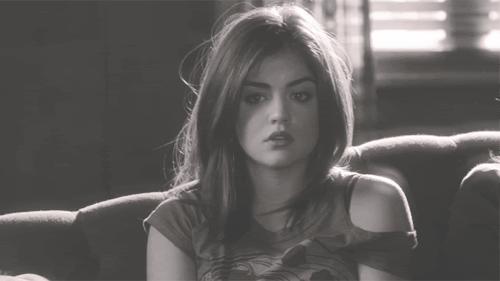 Name
: Aria McKenzie
Age
: Twenty Eight
Role
: The Savior
Job occupation
: Town Deputy
Hair color
: Coal black with dark brunette highlights.
Hair length
: Her hair is pretty long, it stops just below her chest, which she finds slightly annoying, however she doesn't have the heart to cut it short which could be better suited in her job.
Eye color:
Dark hazel-nut brown eyes with specks of a lighter shade of brown and some yellow/grey from up close.
Skin tone
: Slightly tanned but not very.
Build
: She is almost like an hourglass, but is has some muscles which usually are not seen as they don't have much definition.
Appearance:
Aria simply seems like an average person, appearance wise. She has nothing that truly stands out as majority of the people around her also have brown hair and brown eyes. However, from the distant her eyes seems an unusual shade of brown, and when up close, you can see that her eyes are not only just another shade of brown, but have specks of yellow and grey, swirling around the normal brown which she finds as slightly unique from the rest. From her looks, she appears to be a very friendly and happy person, but looks can be deceiving sometimes. As someone not striking, she finds herself more likely to blend into the crowd, which is exactly why her appearance fits her.
Likes
:
- Spicy things, she likes she test herself sometimes to see how much she can handle, even though she sometimes overestimates herself. Isabel finds the different spices interesting and how they are all different yet belong in the same category.
- Books, novels in specific, her favourites are probably more classics, which are set in the past or based on true stories. She likes reading about events that have happened and her secret favourite are fairytales.
- Animals, in general small animals that she can easily play with. Even though it's quite silly, she likes to wish she can surround herself with animals when she's more stable and somewhere around the future.
- Winter, though that's a bit of a broad like, she actually likes the cold, the rain and anything that others usually hate. She finds it's calming and soothing, also the fact that in the cold, she can warm up quickly with some hot chocolate and surround herself with the people she loves. Though when it's raining, she had the tendency to sometimes catch a cold because she stays out for too long.
Dislikes
:
- Awkward situations/conversation.
- The dark, or to be more specific, being alone in the dark.
- Needles, anything that is too sharp.
- Alcohol, the stench can cause her too feel faint, she can't handle being around it too much but is good at pretending to be fine with it.
- Ignorance is a pet peeve for Aria.
Fears
:
- Aichmophobia, Fear of needles or pointed objects.
- Hypsiphobia, Fear of height.
- Lygophobia, Fear of darkness.
Weaknesses
:
- Making excuses not to get to know someone.
- Taking out her negative emotions on those close to her.
- Needles
- Her emotions
- Cooking, she isn't that bad, but those around her keep refusing her invitations for a home cooked dinner.
Strengths
:
- As someone who is always analyzing, she is good at reading people and can usually see through lies.
- She has an amazing eye for picking up small things that the average human cannot, because of this, she finds it useful in cases or in everyday life.
- Unusually strong for her figure, she has always been very active and loves sports, and so has built up a lot of strength in her body.
Personality
: Aria is very much an independent person, probably because of her past, but she tries very hard to do everything by herself and not ask for help too often. Because of this, she doesn't have many close friends or people who know her very well.
She's not used to someone being openly towards her, and she's grown a big wall around herself due to not being very trusting towards people, though she doesn't mean to be distant and cold at times and finds it difficult to just relax and let herself go once in a while.
Aria is the type of girl who speaks her mind, even if it may be sometimes rude. It's like she doesn't think about what she says, and most of the time it's like her brain is a sieve. But she has many flaws, one being having no sense of direction and sometimes being easily distracted. So when caught in a situation where she is lost, she can be seen as very baffled and frustrated, usually blaming others for her lack of geographical knowledge. However, she is secretly a very quiet person, who likes being alone, reading, or doing anything apart from socializing, this is usually not seen because she is viewed as someone confident who always goes with her gut feeling, or at least most of the time.
History
: She is also the long-lost daughter of Snow White and Prince James. As an infant, she and seven-year-old Pinocchio were both sent to Storybrooke in a special cabinet that Geppetto made from a magic tree. "Pinocchio", claims to have found Aria by the road, placing both of them in an orphanage, which led to her placement in the foster care system. Her negative experience in the system and her apparent abandonment have caused her to resent her biological parents; despite this, she keeps a folder of news articles about herself and has kept her baby blanket in the hopes that she will one day find her parents.
At eighteen, Aria becomes pregnant by her boyfriend, Neal Cassady, a thief. The two planned to use the money made from stolen watches to start a life together in Tallahassee. Neal is persuaded by "Pinocchio" to turn her into the police to protect her destiny, August having retained all of his Enchanted Forest memories. Aria is arrested and gives birth to her now fatherless daughter in jail; later giving her up for closed adoption to "give her the best chance." On her twenty-eighth birthday, she wishes that she did not have to be alone on her birthday and is immediately reunited with her daughter Juliet. She explains that she is actually the daughter of Snow and Prince James ("Charming") and that she is the only one who can free her parents and the rest of Storybrooke from the curse. Refusing to start a relationship with him, she returns him home to his adoptive mother Regina in Storybrooke and intends to leave her there. However, Regina's repeated warnings to leave town and keep away from Juliet makes her suspicious of Regina, deciding to stay. Regina eventually forbids Aria from seeing Juliet unless given her permission.
Clothes
: Aria is always seen in comfortable clothing that is both fitting to her and her lifestyle. She isn't much of a girly person and nor does she even try to show her feminine side as she doesn't feel the need to prove herself to those around her. So she tends to wear her jeans and her normal tops, though if the weather is warm enough, she may wear a pair of shorts. However, her style is very much her own and may be seen as 'rocker.'