Strictly Business
{
They say not to get attached. But everyone has their poisons.
}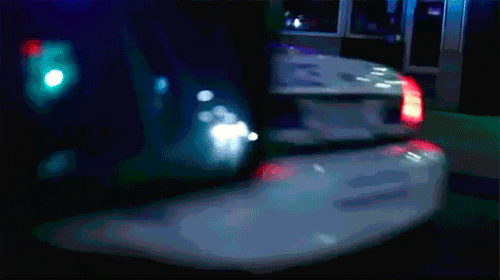 There are two talented controversial crime gangs, or as they prefer to be called "families" or "organizations", that are battling to run San Francisco but the other seems to be interfering with business. So begins a new competition for domination as only one can have their way.

Due to neither knowing what to expect from the other, they battle it out in reputation and hits done as if proof of who the better, more renouned one is and hope the other will retire to different territory. But seeing no neutral judge, and with both being equally as prideful and stubborn gangs, things may have to turn personal. Especially when a wealthy heist opportunity arises.
_______________________________________________________________________________________________________
____ | Age | Leader of the___ (Family/Organization) | FC:___ | OPEN
Perhaps the most calculating of them all. Generally collected and detached as one should be in the business, he has his organizations/family's utmost respect.



____ | Age | Second Man | FC:____ | OPEN
Basically, the beta of his group and perceived as a son to the leader. In all his great multi-skill and talent, he tries to have death as a last resort.



____| Age | Hacker | FC: Chloe Bennet | Reserved | Hex:

#5F70D3


An utter tech/ wizard. No one can do what they do and they are of vital importance when faced with big heists and just about any security system.



_____| Age | The Cleaner | FC: Alycia Debnam-Carey| Reserved | Hex:

#088A08


Her job is simple. She's the one the organization sends to get rid of anyone who opposes them by any and all means necessary.
_______________________________________________________________________________________________________




____ |Age | Leader of the ____ Family | FC:Jason Statham | OPEN




Serena ___ | 19 |The Daughter | FC: Diana Agron | TAKEN | Hex:

#0099cc


Knowing what her father does, she turns a blind eye to his life and lives her own normal one. Unfortunately this can make her an isolated target if people know of the relation. But she's had her share of training.



____ | Age | The Son | FC: ___ | OPEN
He's followed (leader's) footsteps and is good at what he does. However, he can be rather impulsive with his fighting ability as back-up . And a little bit of a show off.



____ | Age | Role/Strength | FC:___ | OPEN
_______________________________________________________________________________________________________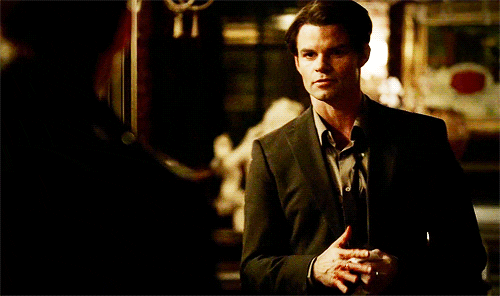 ____ | AGE | The Big Guy | FC: Daniel Gillies | OPEN (potential NPC)
The man with an endless plan and an eye on the city. His intentions revolve solely around himself and are generally a mystery as he recommends the larger tasks to the families. Incredibly wealthy, intelligent and able to play both sides, including feds, he has some hold over the organizations.



Tanith Kane | 26 | The Seer | FC: Adrianne Palicki | TAKEN | Hex:

#98490e


(The Big Guy's) good soldier. To assure the work is done, she is sent to oversee the mission and take-over if necessary.
She can also stand in as his body guard. "Like no one's tried to pull a gun out on us."



___ | Age | The Seer 2 | FC: ____ | OPEN

_______________________________________________________________________________________________________



___ | Age | Cop | FC: Amber Heard | Reserved | Hex:

#BB005D
---
---
Rules

*Reserve in OOC. Open character's FC's can change. They're just suggestions/placeholders. You can snag two characters.
*You're welcome to create your own character entirely with their own role and strength. Especially seeing as it's currently taken over by male characters at the moment xD. But there's plenty of roles left and crimes for characters to engage/specialize in (eg: cops, spies, black market, recruit, double-crosser, driver)
*With talents and strengths, comes weaknesses. Address them in your CS.
*The prettier your CS, the more inclined I'll be to hit that accept button. But seriously, bland CS' with just text can't hold my attention.
*Mature RP. Content may reach MA+. So if you sign up, be ready for that. And be literate.
*Add you Hex code so I know you're in ;)
*If you wish to withdraw your reservation or from the rp, just let me know so we're not stuck waiting on something that will never come.
*And yes...I have left the title of the families/organizations in (presumably) the leaders' hands..
Taking place in...
0 posts here • Page 1 of 1
0 posts here • Page 1 of 1
Arcs are bundles of posts that you can organize on your own. They're useful for telling a story that might span long periods of time or space.
There are no arcs in this roleplay.
There are no quests in this roleplay.
Here's the current leaderboard.
There are no groups in this roleplay!
Welcome home, Promethean. Here, you can manage your universe.
Arcs are bundles of posts from any location, allowing you to easily capture sub-plots which might be spread out across multiple locations.
You can create Quests with various rewards, encouraging your players to engage with specific plot lines.
Settings are the backdrop for the characters in your universe, giving meaning and context to their existence. By creating a number of well-written locations, you can organize your universe into areas and regions.
Navigation
While not required, locations can be organized onto a map. More information soon!
There are no groups in this roleplay!
By creating Collectibles, you can reward your players with unique items that accentuate their character sheets.
Once an Item has been created, it can be spawned in the IC using /spawn Item Name (case-sensitive, as usual) — this can be followed with /take Item Name to retrieve the item into the current character's inventory.
Give your Universe life by adding a Mob, which are auto-replenishing NPCs your players can interact with. Useful for some quick hack-and-slash fun!
Mobs can be automated spawns, like rats and bats, or full-on NPCs complete with conversation menus. Use them to enhance your player experience!
Current Mobs
No mobs have been created yet.
Locations where Mobs and Items might appear.
You can schedule events for your players to create notifications and schedule times for everyone to plan around.
Add and remove other people from your Universe.
The Forge
Use your INK to craft new artifacts in Strictly Business. Once created, Items cannot be changed, but they can be bought and sold in the marketplace.
Notable Items
No items have been created yet!
The Market
Buy, sell, and even craft your own items in this universe.
Market Data

Market conditions are unknown. Use caution when trading.

Quick Buy (Items Most Recently Listed for Sale)
Newest
Trending
Most Followed
None
Discussions
Topics

Replies
Views

Last post
Most recent OOC posts in Strictly Business
Yep. Got it.
Could I reserve The Son. FC Cam Gigandet
Hex:
#30b171
annnd I was maybe hoping the leader of the same family? FC as is with Hex
#f00c00
And with the title of the gang/group I was thinking they could be more renowned as "the pack" otherwise Partington family.
@Sparky. Yeah, you might have to swoop in and give it some life.
Looks like you need a little more guy characters signing up. If you need, I'd be happy to snatch any role.

Perhaps give it more time so people can have their preferences then let me know the spare spots you'd rather have filled and I'll join :)
Rightios then I think the intro page has been changed for you all. If you've got a better gif or something for your character then by all means send it in.
Hi there! This looks great.
I'd like to take a character with the role of a cop. She'd be a new one with no loyalty to anyone yet. FC would be Amber Heard and color is
#BB005D
I am definitely in!
I'd like to take up the last spot in the first family/organization with the faceclaim Alycia Debnam-Carey. Her role would be The Cleaner. Her job is simple. She's the one the organization sends to get rid of anyone who opposes them by any and all means necessary. Her color would be
#088A08
@Lostsoulsbleed Yeah, I know what you mean. That's cool :)

@Toxic. Sure. All yours!
I'm definatly interested but I think I'll wait to see what some of the other characters turn out to be like if that's okay? I don't like joining an rp without some idea of what my character will be like.
Howdy! Thought this looked fun. May I reserve the hacker under FC : Chloe Bennet. Hex would be #5F70D3.
This is the auto-generated OOC topic for the roleplay "
Strictly Business
"
You may edit this first post as you see fit.