[Please read ALLLLLLLL rules. Thank you.]
[I will be adding a map of what Wonderland looks like soon. Keep in mind, this map will not be impressive at all. It WILL look like shit because I made it XD]
[Also, extra question: Should I add The Duchess, the Knave Of Hearts, the Duchess' Baby, the Mock Turtle, the Gryphon, and Bill The Lizard to the characters list?]
Its the year 2016. 17 year old Alice Liddell hates her life. Her family hates her, all of her friends have died, and she's bullied at school for being different.
She pushes through the days as best she can, but with no one to support her she grows weaker and weaker everyday. One day while walking home alone,
one of her enemies Coraline decided to trip her. While it was supposed to be just for laughs, Alice hit her head hard on the concrete.
Coraline bolted off. Alice wasn't found until two 12 year old boys stumbled upon her unconscious body. They called 911, and she was taken to the hospital. She had been put into a coma. Every night before Alice went to sleep, she tried to imagine what a wonderland would be like. A place for her to be happy. A place to get away from everyone that disliked her. When she would sleep, she would dream of her wonderland. And be happy there, in her head.
So when she was put into her coma, where did she go? Wonderland of course.
Although Alice likes it in her Wonderland, she wants to go back to the real world for once. She was planning to get a job so she could move away from everything.
She wants that. She wants to live in the real world, but in a different place. Away from everyone, she wants to experience life. Sure Wonderland is nice but, its not what she wants. She needs to find a way out of Wonderland back to the real world. With friends and foe's in her Wonderland though, will it be so easy to just leave?
~Characters~
[PD means physical description, as in hair and eyes]
[These are all Alice's friends that either died or killed themselves. To see how they died, see Character Deaths right under Characters]
Name: Alice Liddell || Age: 18 || Face Claim: Lauren Von Reyes || PD: Black And White Hair, Yellow or Green Eyes || Side: Good? || Taken By Mileenazel
Name: Cheshire Cat || Real Age: 18 || Face Claim: L.Joe || PD: Purple Hair, Black Eyes || Side: Neutral || Taken By AnitaBreak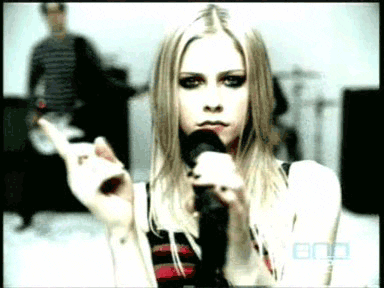 Name: White Rabbit || Real Age: 19 || Face Claim: Avril Lavigne || PD: Light Blonde Hair, Blue-Grey Eyes || Side: Good || Open
Name: March Hare || Real Age: 22 || Face Claim: Tyson Ritter || PD: Dark Brown Hair, Blue Eyes || Side: Good || Open
Name: Mad Hatter || Real Age: 20 || Face Claim: Gerard Way || PD: Black Hair, Brown Eyes || Side: Good || Open
Name: Queen Of Hearts (Red Queen) || Real Age: 19 || Face Claim: Kat Dennings || PD: Dark Brown Hair, Hazel Eyes || Side: Bad || Taken By Possibility
Names: Tweedle Dee And Tweedle Dum || Real Ages: 16 || Face Claims: Jack and Finn Harries || PD's: Brown Hair, Blue Eyes || Side: Neutral | Open
Name: Caterpillar || Real Age: 21 || Face Claim: Stefani Joanne Angelina Germanotta (Lady Gaga) || PD: Blue Hair, Brown Eyes || Side: Good || Open
Name: White Queen || Real Age: 19 || Face Claim: Bunny Meyer (Grav3yardgirl) || PD: Black, White, and Blonde Hair, Blue Eyes || Side: Good || Taken By Possibility
Name: Jabberwocky || Real Age: 19 || Face Claim: Rooney Mara || PD: Black Hair, Black Eyes || Side: Bad || Open
Name: Dormouse || Real Age: 20 || Face Claim: Mark Fischbach (Markiplier) || PD: Black Hair, Black Eyes || Side: Good || Open
~Character Deaths~
[When it said all Alice's friends are dead, this is how each of them died. So all the characters are one of Alice's past friends. And this is a list of how they died]
18 year old Randall Singh drowned himself. After dealing with bullies that would hate on him for being bisexual, he finally had enough. Going to a close by bridge, he tied bricks to his feet and sunk himself at the bottom of the deep and running river.
19 year old Crystal Hoyte was killed from an alcohol and pills overdose. She was always a big party girl and when she turned 17 she became addicted to pills. The deadly combination of pills and alcohol took its tole on her, and she was found dead in her bathroom at 2 am.
22 year old Cameron Eisen was killed from police brutality. While attending a large protest, things got out of hand. Cameron was mistaken to have a gun and was shot down and beaten. No gun or weapon was found on him.
20 year old Aaron Row killed himself with a shotgun. He was always depressed and hated life, disliked everyone around him. He didn't see any reason to live anymore, so he shot himself when he had the chance.
19 year old Samantha Kuze was killed by cancer. She was diagnose at the age of 17 and fought hard for 2 long years before passing.
16 year olds Marshall and Matthew Hudner were both killed in a car accident. While there parents were having an argument, there father wasn't paying attention to the road, and they hit 4 cars at the same time running through a red light.
21 year old Lydia Kriegal died of a heart attack. While sitting in her room alone in the dark, she was watching a scary movie. Her brother decided to pop up in front of her wearing a scary mask and scream. Her heart stopped out of fear, and she passed.
19 year old Kamil Pharr was killed during a crocodile attack. While vacationing in Florida with her family, they were all picnicking at a swamp, when multiple crocodiles decided to come up from the water and become extremely hostile.
19 year old Rayne Kearny was walking down the street alone at night, walking home from a party. A tall man followed her into a dark alley, and she was raped and murdered. She was found at 6 am by 3 children wondering around.
20 year old Mark Fields died in a fire. The first day he moved into his new apartment, he left the stove on overnight and burned the small apartment down, dying inside the fire with no possible escape.
~Character Sheet Submission~
[Btw, I like fancy character sheets. So spice it up if you can!]
[img]http://[img]
PASSWORD (5 words): ___
Theme Song: ___
Quote: ___
Real Name: ___
Wonderland Name: ___
Nick Names (Real or Wonderland): ___ [Atleast 2]
Real Age: ___
Sexuality: ___ [Randall and Aaron are bisexual, Rayne is homosexual, Cameron is questioning, Samantha is asexual, Everyone else is heterosexual]
Face Claim: ___
[img]http:///[img]
Physical Description: Hair, Eyes, Height, Weight (optional), Skin Tone, Etc.
Clothing: ___
Other Noticeable/Notable Features: Tattoos, Piercings, Markings, Etc.
[img]http://[img]
Backstory/History: ___
Death: ___
Relationship With Alice: ___ [Alice had a relationship with Randall but he constantly cheated on her, Crystal was always partying and didn't have much time for Alice, Cameron was a bit insane which Alice loved, Aaron was one of Alice's best friends he was like an older brother to her, Alice couldn't visit Samantha very often which made Samantha dislike Alice, Marshall and Matthew had huge crushes on Alice, Lydia treated Alice like a little girl which annoyed Alice, Kamil was one of Alice's best friends, Alice and Rayne didn't have a lot in common so they didn't talk to each other very much but they were still considered friends, and Mark was another one of Alice's best friends]
[img]http://[img]
Likes (Atleast 5): ___
Dislikes (Atleast 6): ___
Habits: ___
Skills: ___
Fears: ___
Secrets: ___
[img]http://[img]
[Relationships With The Others]
The Cheshire Cat: ___
The White Rabbit: ___
The March Hare: ___
The Mad Hatter: ___
The Red Queen: ___
The Tweedle's: ___
The Caterpillar: ___
The White Queen: ___
The Jabberwocky: ___
The Dormouse: ___
[img]http://[img]​
1. Yes the original setting is London. But none of the characters have accents.
2. Yes, this is a fantasy roleplay. But please be realistic!
~F1r$t P@rt 0f P@$$w0rd: Its All~
3. If characters are fighting they can only use melee weapons (no guns).
4.When characters are battling, do not try to 1up each other. For example: 'She slashed my leg, but it did nothing. I leaped and cut her arm off' and then the other one replies 'I grew my arm back. Completely unfazed I stabbed her in the stomach' NO. NONE OF THAT SHIZZZZZ. Like I said in rule 2, BE REALISTIC.
If your character gets stabbed in the arm, ITS GONNA FUCKING HURT.
5. In combination with Rule 4, DO NOT 1UP EACH OTHER IN GENERAL.
6. Please make posts long if you can. I like lots of detailed and long posts.
~$ec0nd P@rt 0f P@$$w0rd: In Her~
7. PLEASE PLEASE PLEASE post often :3 I would prefer multiple times a week. Don't just join and then never post.
8. Wonderland is really fucking big. So the adventure WILL be long. They will wonder through the forest for a LONG time. They will be searching through an area for a LONG time.
9. Time skips are allowed if its ok with EVERYONE. Only I (Mileenazel) am allowed to make time skips without asking.
10. Its always the middle of the day in Wonderland. So there is no sleeping.
11. I like lots of drama, but don't over-do it (rule 2 again)
12. The only characters that can be killed: The Red Queen, The Jabberwocky, and The Caterpillar.
13. Characters that can TRY to be killed or ALMOST be killed: Dee and Dum, Alice, The Dormouse, The Mad Hatter. Any other characters can fight though.
14. Please tag characters when you post.
~L@$t P@rt 0f P@$$w0rd: Head~
15. I NEVER EVER CHECK OOC. I don't feel the need to. So if you want to reserve a character, Private Message me or Instant Message me.
16. I will only let you change a face claim if you beg me and I like the new face claim.
17. The characters all only wear 1 pair of clothes, in Wonderland you don't need more.
18. PLEASE have good grammar and spelling and all that! I will personally yell at you if I cant read your post because it makes no sense.
19. Please post in first person!
20. Only Alice is aware that Wonderland isn't real. And no one believes her when she says its fake.
22. Most of the time this roleplay will be serious, but I like to incorporate humor. Don't be serious 24/7.
23. I want this roleplay to last a long time. Like, a long long time. So please don't just leave for no damn reason. If your going to join this roleplay, you better be committed. I don't want you on for 2 weeks and then you leave -_-.
0 posts here • Page 1 of 1
0 posts here • Page 1 of 1
Arcs are bundles of posts that you can organize on your own. They're useful for telling a story that might span long periods of time or space.
There are no arcs in this roleplay.
There are no quests in this roleplay.
Here's the current leaderboard.
There are no groups in this roleplay!
Welcome home, Promethean. Here, you can manage your universe.
Arcs are bundles of posts from any location, allowing you to easily capture sub-plots which might be spread out across multiple locations.
You can create Quests with various rewards, encouraging your players to engage with specific plot lines.
Settings are the backdrop for the characters in your universe, giving meaning and context to their existence. By creating a number of well-written locations, you can organize your universe into areas and regions.
Navigation
While not required, locations can be organized onto a map. More information soon!
There are no groups in this roleplay!
By creating Collectibles, you can reward your players with unique items that accentuate their character sheets.
Once an Item has been created, it can be spawned in the IC using /spawn Item Name (case-sensitive, as usual) — this can be followed with /take Item Name to retrieve the item into the current character's inventory.
Give your Universe life by adding a Mob, which are auto-replenishing NPCs your players can interact with. Useful for some quick hack-and-slash fun!
Mobs can be automated spawns, like rats and bats, or full-on NPCs complete with conversation menus. Use them to enhance your player experience!
Current Mobs
No mobs have been created yet.
Locations where Mobs and Items might appear.
You can schedule events for your players to create notifications and schedule times for everyone to plan around.
Add and remove other people from your Universe.
The Forge
Use your INK to craft new artifacts in Stuck In Wonderland. Once created, Items cannot be changed, but they can be bought and sold in the marketplace.
Notable Items
No items have been created yet!
The Market
Buy, sell, and even craft your own items in this universe.
Market Data

Market conditions are unknown. Use caution when trading.

Quick Buy (Items Most Recently Listed for Sale)
Newest
Trending
Most Followed
What the hell do you think it is? Its certainly not India.
ITS WONDERLAND HAVE YOU NEVER READ THE BOOK ALICE IN WONDERLAND, SEEN THE MOVIE, OR PLAYED THE GAMES?
Discussions
Topics

Replies
Views

Last post
Most recent OOC posts in Stuck In Wonderland
This is the auto-generated OOC topic for the roleplay "
Stuck In Wonderland
"
You may edit this first post as you see fit.