---
A land named "Final Resting Place" by it's everlasting inhabitants is the final resting place of all that have killed themselves accidentally, or are very close to death. It's only seems dark and gloomy if you think of it that way, (and have sanity).
---
The land of the subconscious is inhabited by a few different types of souls. The people who have decided to end their lives, those that are unwilling to accept their deaths, and so on... This place is like a glitch in the system. It's for those that aren't really ready to die. I'd say you could get out, but you really can't. Welcome to the club~! -KW
---
Welcome to the land of broken hearts, broken minds, and lost souls. Half the people who roam the streets here deny the very fact that they even are here, and some just learn to live with it. Once you get around the fact you'll never see your loved ones again, you realize you have a bit more freedom than you did in your human form. You can fly, change your form, and along the way you'll discover your secret talent. Once you claim your own land you can even change the state of the earth, sky, gravity... it's not bad for a place you have to spend eternity at, little deadie.
...There is a bit of a catch, though. Those that have died insane or grew into insanity after their death do much more than change their features and the land around them. They transform into horrible things, devouring any soul they deem.. tasty. They're the

crazies.

The only thing that can stop them are

sleepers

, people who have fallen into comas after a near-death experience. They're like the hero's of the land; Though they have no powers to change reality in it, they are the only ones who can send crazies out by killing them. Of course,

deadies

can certainly torture you to the point of death if they wanted, but without that special consciousness that sleepers and crazies have, it's simply impossible. Life and death all relies on the common sense people hold. (Rock can't beat rock, but rock can beat scissors.)
---
---
King Walter


[Taken by me]


Died in sleep, so he lives in his dreams


King Walter is not a really a king, in the standards of this realm. He's more like a.. slave owner. In life he was a famous writer who told tales of far away lands and underwater kingdoms. When he died, he met Eloise and she erased his memories for him. Now, he's the happiest man in all of the realm. He likes to bring in lost/new souls into his glorious castle grounds and 'allow' them to work for their safety. He's the only one who can give sleepers their killing abilities, though that's only the least of his powers. He's not such a bad guy, so long as he always gets his way. [FC:Xerxes Break]
Princess Eloise


[Taken by Nerdette]


Jumped off a bridge to follow her brother into the dark


Eloise is Walter's prized possession. She's a quiet young girl with abilities you'd never even dream of. She can influence your decisions, rearrange memories, and make you feel like the happiest person in the world. But deep inside, Eloise is one of the saddest souls in the realm. She died for her brother. She took a train to the bottom of the lake, but somehow she ended up in Walter's castle. She's grateful for his help, and tries to pass the time by helping souls forget their past lives. [FC:You Kasukabe]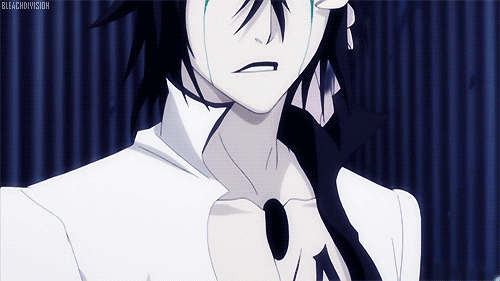 ???


[Reserved]


???


Nobody knows this soul or who he used to be, except for the fact that if you see him, you should prepare for a lot of pain. The only know survivor of him was a dreamer, and that dreamer was later killed off by him a week later. (What? Crazies can kill sleepers too? Don't worry, only the tough crazies can.) [FC:Ulquiorra]
Miss Cassie


[Taken by Fuyu]


Sleeping as a legless victim, dreaming as a fearless warrior


A girl with no fear who spends her time guarding the kingdom and it's inhabitants. In life, she's currently spending her third Christmas in a hospital gown. Her memories have been erased by Eloise, and she's never looked for another reason to put someone down since. She has the power to bring down almost any crazie with a single blow of her sword, yet can be brought down just as easily. [FC:Asuna Yuuki]
Little Trystan


[Taken by Code]


Looking for a new home away from his body


A soul who's just entered the realm that has no idea he's slowly dying in a hospital bed right now. He's quiet and content, not exactly sure what's going on here. No one knows this yet, not even him, but if he doesn't wake up soon, this will be his final resting place. [FC:Yoshino Takigawa ]
The Weather Man


[Taken by Naught]


A soul who passes by to grant you your rainy days


The Weather Man is the only deadie alive who can create weather in the realm. Though he's been around since the beginning of the realms creation, you can still see him wandering around from time to time, stopping by people's lands to check up on everything. He can grant certain wishes from dreamers that involve weather, all from snowfall to heat waves. Recently, there hasn't been any weather reported for miles. What happened to him? Did he finally break? [FC:Ginko]
Alice the Creep


[Taken by ISpeak]


A crazie with a grudge against dreamers


Alice is a crazie who still believes she's just as alive as everyone else. She's easygoing, but at the scent of a deadie she transforms into her true nature and hunts down anything that moves. She was locked up in the kingdom's dungeon, but has somehow escaped and is now lurking in the darkest corners of the castle, letting her sanity drip off of her like the deadie's meat she devours. [FC:Hajime Ichinose]
[More characters can be added. Don't send in anything other than these characters though unless you've spoken to me about it. FC's can be changed along with names, but you must speak to me about this first. ]
---
---
Code: Select all

[center][img]CHARACTERNAMEINFONTMEMEHERE[/img]
[img]CHARACTERGIF[/img][/center]

[center][font=tahma][color=grey][size=150]QUOTEFROMCHARACTERHERE[/size][/color][/font][/center]

[hr][/hr]

[right][img]IMAGEOFCHARACTERHERE,HOTDOGSTYLE[/img][/right]

[center][font=tahma][color=grey][size=150][u][b]Human Name[/b][/u][/size]
[i]NAME THEY WERE BORN WITH[/i]"[/color][/font][/center]

[center][font=tahma][color=grey][size=150][u][b]Mental Age[/b][/u][/size]
[i]MENTAL AGE OF CHARACTER[/i][/color][/font][/center]

[center][font=tahma][color=grey][size=150][u][b]Actual Age[/b][/u][/size]
[i]HOW LONG THEY'VE BEEN 'ALIVE' TOTAL[/i][/color][/font][/center]

[center][font=tahma][color=grey][size=150][u][b]Powers[/b][/u][/size]
[i]POWERS THEY HAVE/WERE GIVEN[/i][/color][/font][/center]

[center][font=tahma][color=grey][size=150][u][b]Memories Erased?[/b][/u][/size]
[i]YES/NO AND WHY[/i][/color][/font][/center]

[center][font=tahma][color=grey][size=150][u][b]Mental State[/b][/u][/size]
[i]ARE THEY CRAZY? ARE THEY SANE? WHY? [/i][color][/font][/center]

[hr][/hr]

[left][img]CHARACTERIMAGE OR GIFS, HOTDOGSTYLE[/img][/left]
[center][font=tahma][color=grey][size=150][b][u]Likes and Loves[/u][/b][/size]
[i]() () () () () ()[/i]
[/color][/font][/center]


[center][font=tahma][color=grey][size=150][b][u]Dislikes and Loathes[/u][/b][/size]
[i]() () ()[/i]
[/color][/font][/center]

[center][font=tahma][color=grey][size=150][b][u]Positive Personality Traits[/u][/b][/size]
[i]() () () ()[/i]
[/color][/font][/center]

[center][font=tahma][color=grey][size=150][b][u]Negative Personality Traits[/u][/b][/size]
[i]() () ( ()[/i]
[/color][/font][/center]

[hr][/hr]
---
(1.) Dedicated writers only, please. If you change your mind after you've already submitted your character, just tell me. I won't kill you.

(2.) I don't care about how much you write, just as long as you are descriptive. (Emotionally or Physically, Idc) (You have warnings.)

(3.) This RP is rated E for everyone. We will have violence and death, but cussing and anything above hugs and kisses is a nono. (You have warning.)

(4.) First part of the password is telling me your number one fear.

(5.) Come to me for help. Don't understand something? Just ask! I'm not always as clear as I believe myself to be. This isn't my first RP, but I intend it to be my best.

(6.) Second part of the password is telling me your way of coping with it.

(7.) No fighting in the OOC. (I'll kick you out if this happens. )
---
9 posts here • Page 1 of 1
9 posts here • Page 1 of 1
Arcs are bundles of posts that you can organize on your own. They're useful for telling a story that might span long periods of time or space.
There are no arcs in this roleplay.
There are no quests in this roleplay.
Here's the current leaderboard.
There are no groups in this roleplay!
Welcome home, Promethean. Here, you can manage your universe.
Arcs are bundles of posts from any location, allowing you to easily capture sub-plots which might be spread out across multiple locations.
You can create Quests with various rewards, encouraging your players to engage with specific plot lines.
Settings are the backdrop for the characters in your universe, giving meaning and context to their existence. By creating a number of well-written locations, you can organize your universe into areas and regions.
Navigation
While not required, locations can be organized onto a map. More information soon!
There are no groups in this roleplay!
By creating Collectibles, you can reward your players with unique items that accentuate their character sheets.
Once an Item has been created, it can be spawned in the IC using /spawn Item Name (case-sensitive, as usual) — this can be followed with /take Item Name to retrieve the item into the current character's inventory.
Give your Universe life by adding a Mob, which are auto-replenishing NPCs your players can interact with. Useful for some quick hack-and-slash fun!
Mobs can be automated spawns, like rats and bats, or full-on NPCs complete with conversation menus. Use them to enhance your player experience!
Current Mobs
No mobs have been created yet.
Locations where Mobs and Items might appear.
You can schedule events for your players to create notifications and schedule times for everyone to plan around.
Add and remove other people from your Universe.
Orphanage
By marking a character as abandoned, you can offer them to your players as pre-made character sheets.
"Don't worry, you'll feel better soon!"
The Forge
Use your INK to craft new artifacts in Subconscious Fears. Once created, Items cannot be changed, but they can be bought and sold in the marketplace.
Notable Items
No items have been created yet!
The Market
Buy, sell, and even craft your own items in this universe.
Market Data

Market conditions are unknown. Use caution when trading.

Quick Buy (Items Most Recently Listed for Sale)
If you follow the path north for a couple of miles, you'll eventually come across King Walter's kingdom.
The realm of the dead is not a pleasant one. It's dry, cold, and lifeless. It goes on forever and forever, never seeming to end. Maybe it doesn't!
Discussions
Topics

Replies
Views

Last post
Most recent OOC posts in Subconscious Fears
There have been no posts in the OOC topic for this roleplay!