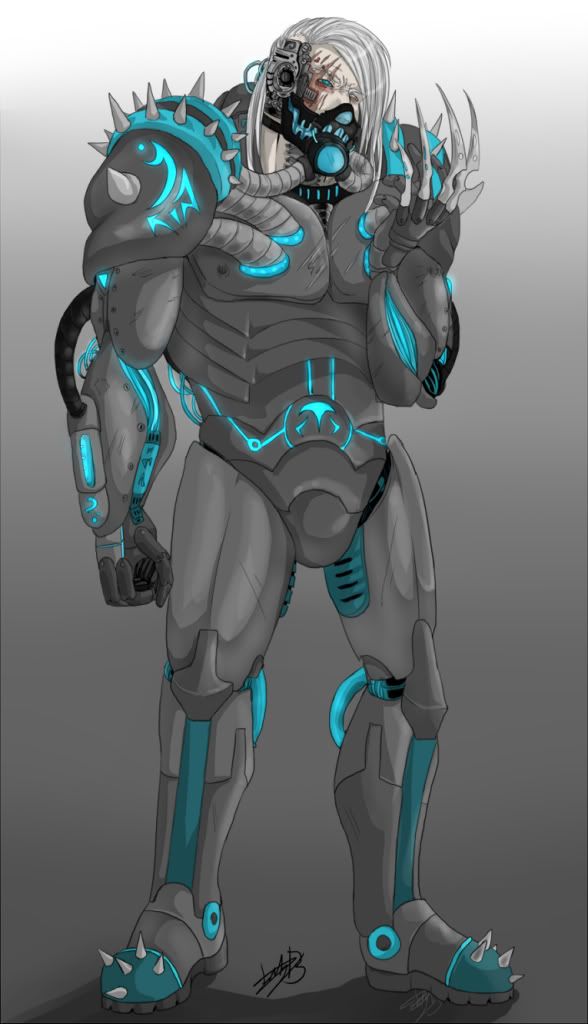 Name:
Lazarus Radek
Nickname:
None
Age:
43
Gender:
Male
Height:
7'9" ft.
Weight:
1,870 lb.
Job:
Elite
Skills:
He is very skilled in combat, both short-ranged and long-ranged, although short-ranged proves to be more effective in some occasions thanks to the advantages he holds such as the immense power he is able to hit with.
Weakness:
Agile and speed-based foes are usually who Lazarus has the most trouble with. Due to his colossal weight and mass, he is quite slow when trying to make quick moves and often prefers to turn and retreat back into long-ranged combat when this happens. Removing his gas-mask also deteriorates his breathing greatly, having
it
being his auxiliary respiratory system. Without it, all Lazarus can manage is weak, struggling wheezes through his destroyed jaws and modified throat, thus exhausting him fairly quickly and slowing his reactions. But it is highly risky to attempt this since the foe would be within his reach and at great danger.