Mareth Liou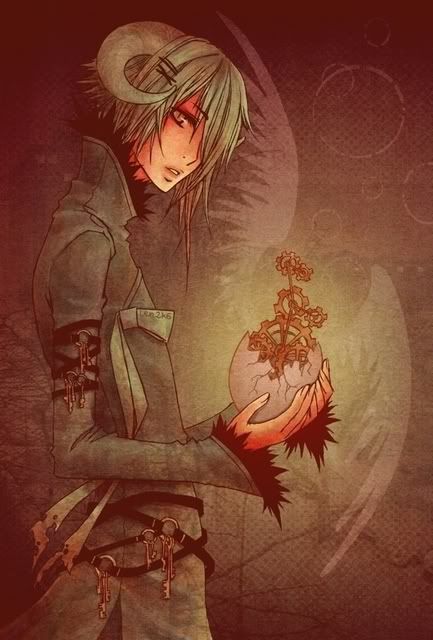 Nickname:
"You can call me whatever you want... I don't mind."
Mar
Gender:
"It's not too hard to tell... is it?"
Male
Rank:
"I'm not exactly the best at what I do, but I'm surely not the worst."
Newb
Personality:
"People often describe me as odd."
It's hard to deny that Mareth is a very strange boy. He does things differently from others, whether it's the fact that he refuses to touch his food with his hands or how he dislikes most of the things that most succubi find delectable such as blood or souls. When he speaks, his voice is laced with respect at all times, even when he's talking to a human or someone the same rank as him. His obedience and loyalty to a cause is remarkable, and it's hard to sway him into breaking the rules. He also seems to have the same opinion of everyone, not showing more fondness for one than another, though it may just be that he's poker-faced about all his emotions.
Target:
"I can't exactly have a target if I haven't been assigned one..."
None yet
Human Disquise:
Likes:
+Bones: Despite not liking blood or souls very much, he has a habit of gnawing on bones like a dog.
+Stars: He doesn't get to see them very often since he's always in the Succubus Realm, but stars fascinate him. A lot of little trinkets he wears have stars or star patterns on them.
+Fortune-Telling: Simply a hobby that he has taken up. When he's bored he'll ask people to let him read their palms.
Dislikes:
-Dogs: For some reason, he hates them and is even a little scared of them. It may just be because of the large hellhounds he's seen and heard of, but he refuses to talk about them.
-Blood: Even though it's a delicacy to most succubi, he dislikes the taste it leaves in his mouth.
-Cold: He finds cold temperatures unbearable, which is why he dresses more heavily than others.
Opinion on humans?
"They're... different."
Mar doesn't dislike them or look down on them as most of his kind do, but instead has taken an interest in them. While he still has his overall goal of collecting the souls of humans, he'd like to learn more about humans through his missions.