---
---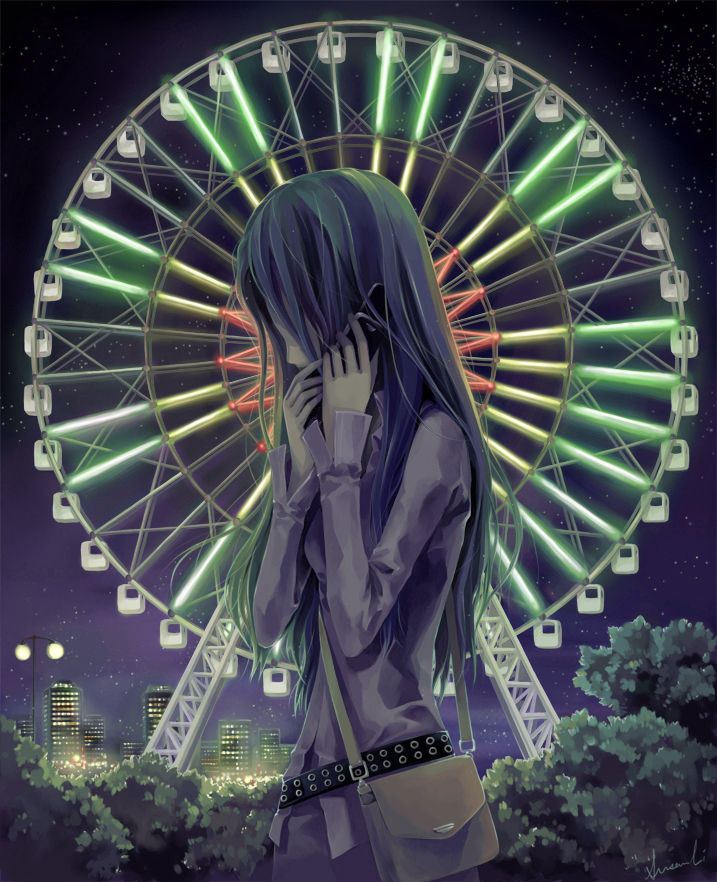 Role
Female Student
Gender
Female
Age
17
Personality
Sheila is someone who comes off as bubbly and happy, and she usually is, but not many know that she is extremely cynical. Although she is smiling and having fun most of the time, the smallest comment, question, or debate can immediately change her attitude. There are things she considers to not be laughing matters, and she will be very mature and serious about those certain topics. These moments do not come very often, however, so her friends do not see the other side of her until possible a 'jerk' triggers it (or a debate of some sort that she would be passionate about). She has a childish personality, but there are boundaries she will never cross to be considered as 'stupid' as a child. Sheila is not someone that puts 100% into what she does, but she does put in what she considers 'enough' effort. Meaning her academics are to be envied, just never at the top of the class.
Brief Description
Her hair is usually tied up into a tall ponytail. Her looks aren't very important to her, but they are not completely ignored either. On certain days she will let down her hair to feel more feminine, but the majority of the time she finds that tying up her hair is much more convenient. Both her ears are pierced and she likes to wear cute earrings whenever she goes out. She wears a single gold necklace around her neck that she never takes off, just because it's a hassle to. She tends to avoid any other types of jewelry because they are a hassle to take on and off. Sheila stands at a mere 5'4, and weighs approximately 117 lbs. Her hair tends to look brown and/or purple, but the purple is more noticeable in the sunlight.
Likes
Purple
Drawing/Painting
'Cute' Things
Socializing
Her friends
Dislikes
Being inferior
Noise
Discrimination
Religion
Spoiled Children
Phobia
History
Sheila was born to a family of 2 children, her being the eldest. Throughout her childhood she thought she had a normal family. Her parents never showed affection for each other, but they both treated her with love and care. As she grew older, her parents fought more and more often until one day, they broke the news that they were going to divorce. Apparently they had wanted to do so long ago, but they had postponed it for the sake of their children. Of course, Sheila cried, she didn't understand why her parents were splitting up. So at the age of 13, Sheila lived with her father and her mother took her younger brother. She sees them once a week, but her parents continue to talk behind each other's backs. Due to her parents, Sheila no longer believes that finding 'the one' is possible. The idea of marriage is just a stupid paper to her. Thus leading to Sheila's now uncaring, childish, and cynical personality.
Soulmate
this will be found out after RP starts.
Other
Look at it.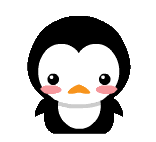 ---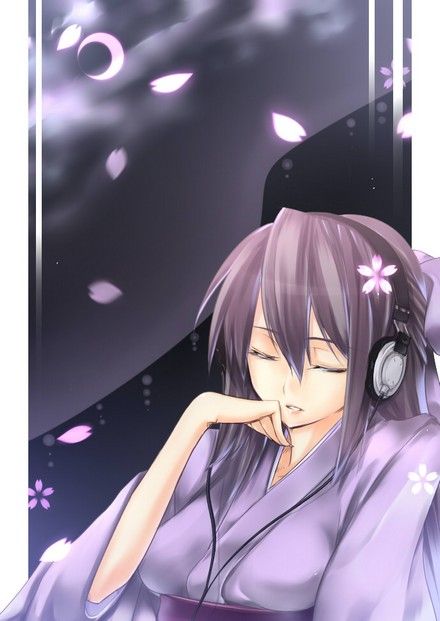 Cinderella
Cinderella are you really that happy?
Cinderella are you really that lucky?
I wanna know is your life like you dreamed?

Here I am
Trying to find my way
I've kissed so many frogs, but I've never found a prince

I think they lied
I was promised much more than this
Where's my happy-ever-after? (Is the queen of the kingdom)

Cinderella is the queen of a kingdom
Cinderella got the dream she was dreamin'
I wanna know where is my happy end
Cinderella got a prince and kingdom
Cinderella got the dream she was dreamin'
I wanna know where is my fairy-tale?

Something's wrong
'cause all my glass shoes break
And no one's ever helped this damsel in distress
To hell with this
I'm not gonna waste more time
I won't wait to find prince charming (Is the queen of the kingdom)

Cinderella is the queen of a kingdom
Cinderella got the dream she was dreamin'
I wanna know where is my happy end
Cinderella got a prince and kingdom
Cinderella got the dream she was dreamin'
I wanna know where is my fairy-tale?

Cinderella are you really that happy?
Cinderella are you really that lucky?
I wanna know is your life like you dreamed?
Cinderella are you really that happy?
Cinderella are you really that lucky?
I wanna know is your life like you dreamed?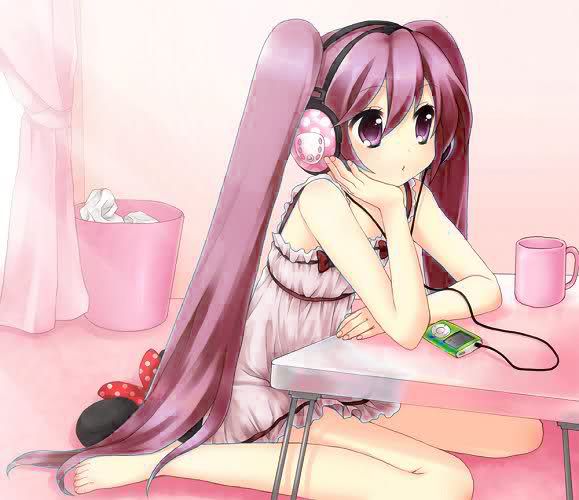 Here I am
Trying to find my way
I've kissed so many frogs, but I've never found a prince
I think they lied
I was promised much more than this
Where's my happy-ever-after? (Is the queen of the kingdom)
Cinderella is the queen of a kingdom
Cinderella got the dream she was dreamin'
I wanna know where is my happy end
Cinderella got a prince and kingdom
Cinderella got the dream she was dreamin'
I wanna know where is my fairy-tale?
Cinderella is the queen of a kingdom
Cinderella got the dream she was dreamin'
I wanna know where is my happy end
Cinderella got a prince and kingdom
Cinderella got the dream she was dreamin'
I wanna know where is my fairy-tale?
Where is my fairy-tale?
♫
---



Sheila Kurimu
1.) Tell us, how old are you? What sex are you? When were you born?
I'm seventeen, I'm a she, and I was born on the 22nd of October.
2.) Tell us, what do you Like?
That's… sort of vague isn't it? I mean, my list will turn out looking really random! Well, something that's really obvious: I like the color purple, if you couldn't tell already. I like animals, people (well, people I don't dislike), reading, exploring, having fun, sex, snow, fall, swimming, snowmen, snowflakes, the word autumn, my family, my earrings, my childhood memories, old things that bring a sense of nostalgia, nice legs, being skinny, pretty things, cute things, small things, large things, feeling superior, being comfortable, being warm, hugging, kissing, being cozy, fruits, cookies n' cream ice cream, mixing things, mutilating things, shredding paper, jumping, socializing, dancing, smiling, cute people, pretty people, babies (the non spoiled ones), makeup, dresses, formal parties, casual clothing… I should probably stop.
3.) What kind of person are you interested in?
… I guess someone that I can end up trusting. Someone that will make it through all the fights and bullshit we go through. I want someone that is honest, and won't tolerate a relationship with me if they truly don't care for me. I'd rather have that person be blunt and straightforward than end up marrying the person and eventually divorcing them later on. What a waste of a life. I would want someone who isn't overly controlling, because well, I'm a bit much to handle. However at the same time I don't want a pushover. I need someone to keep me in line! I guess… someone who can make me laugh and smile, and just always be there for me when I need them. As for appearance, I'd be lying if I said I didn't care. Of course I would prefer them to be good looking, but that's because this is going to be an engagement to somebody I don't know. I want them to at least look good. If it was a childhood friend that I for example started to fall in love with over the years, then yeah, the looks wouldn't matter as much, but my standards are pretty high otherwise. Then again, it's not like those kinds of people exist.
4.) What does 'Love' mean to you?
Love… what's with all these vague and deep questions? Love to me, I guess is feeling… happy? I think if that person could make me smile, and make me feel special, isn't that love? To feel secure, to not have to worry about that person leaving you, and to just feel all fuzzy inside right? Is that how it works? It's a crazy emotion. Something that can make you feel like you're on top of the world, and yet can make you feel like you're a piece of shit.

I mean, sure I've felt it before, but each time it ends I think: "Did I get it wrong?" It never works out in the end, so I must have gotten it wrong right? Each time someone loves another they say: "I love you forever, you're the only one for me", only to dump them later and move on. They always move on. So, why do they always say they love you, when sooner or later, the two will become strangers again? Strange isn't it? When that person who meant the world to you suddenly becomes a stranger again, it's strange.

5.) What is your love personality?
I don't think I'm a romantic. Sure, if it's my friends I'll join in on the spazzing, but if it's just me? Nah, I don't think so. It's not like I fantasize about getting a boyfriend, or having that perfect date. When I'm actually IN the relationship, then yeah, I do get all mushy and romantic. It's called the honeymoon phase right? When that person you've wanted for so long, is finally yours, of course you're going to get all excited and bubbly. The only thing I would probably get excited about is the sex. It might be a bit disappointing if my partner isn't really into the whole sexual thing. I'm a very cynical person, so I don't have much of a 'love personality'. I have this really friendly and outgoing personality, so yes it looks like I'm flirting with people most of the time, but the moment I found out that someone has started to develop feelings, I immediately watch my actions and try to not give them the wrong idea. First of all, I probably won't automatically assume someone likes me. I don't want to get my hopes up or act all cocky, so I'll just pretend like nothing's different. So… a love personality? I don't have much of one.

6.) Is your glass Half Full, or Half Empty?
Your glass? Half full. My glass? Half empty. Don't get it? Basically, if I look at your situation, I'll be hopefully for you and give you encouragement. Now, if it was my own personal situation? Well, if that glass isn't half empty, then it's barely filled.
7.) Tell me, what kind of Soulmate may upset you if you got?
I'm what you could call picky… so I would be easily upset if I got someone who was depressing, short, below-average looks, quiet, overly rude, cocky, narcissistic, or inconsiderate. The list goes on, but I don't want to be too picky. I myself am a 'happy' person, so it's not right to pair me up with someone that is depressing right? If I laugh and smile I'll just feel awkward because my partner is gloomy and frowning. Like seriously. Being quiet isn't a big deal, but I'm sort of loud. I want someone who is willing to talk and debate with me, not someone who will agree to everything I say or just nod or shrug or simply just ignore whatever comes out of my mouth. It wouldn't be a healthy relationship if I was the one who did all the talking! Also, what I mean by overly rude is, they should not be assholes. I've had friends who were rude as jokes, and just for fun, but those that are rude for real, oh no no no. I hate them. I can't handle someone who loves themselves too much or thinks too highly of themselves either. Would you want to be in a relationship with someone that is constantly telling you how inferior you are to them, and how superior they are to you and everyone else? AND keep mentioning how LUCKY you are to be with them? I didn't think so.
8.) How sexually active are you?
Well, I wouldn't call myself 'active'. I was reluctant the first time, and it took two years for my boyfriend to persuade me, but after that I was kind of hooked. Turns out I had quite the dirty mind. I'm not a sex-crazed rabbit or anything, but I don't think I could survive in a long-term relationship without any sex. I like it, I won't lie. I've had urges to just go for a one night stand, but I don't want to be a slut or anything. That's probably the only reasoning that is holding me back. I'm not picky when it comes to sex either; I've had my fair share of men and women.

9.) What are places you like, or scenery?
I like sceneries provided by nature. No, I'm serious. I love going for a walk to the park, or a walk down the beach. Even looking at nature's scenery I feel myself sighing and relaxing. It just has that effect on me, you know what I mean? Walking through a forest, or through a nature path, it's just so calming and relaxing. I enjoy taking nature walks, and they are one of the things I'd love for my soul mate to do with me. I enjoy them alone, but to be able to share the beauty with someone, and not have to talk about it while we enjoyed it, that would be wonderful.
10.) What did you want to be when you were little? What do you want to be now? Why?
Wow, when I was little? That was so long ago… Uhmm… Right. I think I wanted to be a veterinarian. I mean, what kid doesn't? I was, and still am, in love with animals, so that's what I wanted to be. I would buy Barbie dolls and her pets just to play pet doctor, or use my own stuffed animals and use them as sick patients waiting for a check up at my own little clinic. Yeah, those were the innocent and good days.
Now? Well, I don't know. That veterinarian thing was only a childhood phase, and I found out the money I would make isn't as much as I'd like. Maybe it's because I've become cynical, but I hate all my school subjects. You know how your guidance counsellor asks you what subjects you like so you can pick a career path relating to something you enjoy? Yeah, I don't have anything I like. I really, actually, do HATE all my subjects. To me, they're all a chore.
11.) What are your favorite bands? Favorite songs? Any Genres?
I don't really listen to bands. I tend to like soft music, and pop. I do listen to country, and some rap, and some classical as well. Oh, I even have songs from my childhood movies. Don't judge me, I love them. Songs sung by artists like Celine Dion, Richard Marx, Bryan Adams, all that good old stuff. That music really is amazing. Also, I have piano and violin pieces on my phone that I like to listen to as well. It's really soothing. When I want to just relax, or study, instrumentals are perfect.
12.) How do you spend free time?
Painting. Drawing. Listening to music. Eating. Sleeping. My basic necessities of life. I'm kind of boring. The only thing I do that may be a bit different from the normal is going out for nature walks. I did mention I love natural sceneries. Just walking through the park can make most of the day's hardships disappear temporarily, at least until I get back to reality. Otherwise I'm on the computer gaming, watching a movie, reading a manga, or something totally time wasting and unproductive.
13.) Do you read? What is your favorite book?
I'm educated, of course I read. My favorite book? To be honest, that would be Dr. Seuss books. I tend to read them again from time to time. The nostalgia that I feel reminds me of the time when my family… was actually a family. Aside from my child hood love, I like reading fiction books. Slice of life is interesting as well, but I just adore the creativity that flows from the fiction novels. Novels involving vampires and werewolves I tend to avoid nowadays, the hype over them is ridiculous.
14.) Who was the last person you dated?
The last person I dated… would be Richard. We dated until I got called to this school. Sure I had some feelings for him, but it wasn't worth it to keep it a long distance relationship. He could be cheating, and I'd never know. He could also be thinking the same thing about it. Distance just means distrust. It's just better to split. Why go through all the trouble of trying to make it work when we're never going to see each other again? Our relationship lasted about five months.

Before Richard, I dated Benjamin. Nice fellow. … I think that was the only reason I ended up dating him. He was nice. Never did anything to hurt me, and was really considerate. The problem? He was a pushover. He practically did everything I asked of him and he would bend backwards just to please me. I felt so bad for the kid. After a while I just assumed he didn't really love me. He falls for a lot of girls. So, I let him go. He needed some time to get his priorities straight. We lasted less than a month.

Well, there were a bunch of insignificant ones between Benjamin and Richard, but they were probably mainly for the sex. I wasn't about to go fuck someone out of the blue, so technically, because I dated them, I wasn't being a slut. The first one to make me fall head over heels back in grade 9 was someone named Simon. Been best buddies with him since middle school, and so our feelings grew. We eventually started dating, and after 2 years of trying to persuade me, I agreed to hand over my virginity. He was real sweet about it, and never tried to force me, just persuade me. He always stopped bothering me about it if I asked too. We broke up after 2 and half years because well, he suddenly 'lost feelings' and said we should go back to being friends. That probably broke me the most. He was the one who helped me get through my parents' divorce, and now he was leaving me after getting my virginity. I really thought he was the one.
15.) How would you describe yourself?
Haha, nice words eh? I'm outgoing, friendly, some call me cute, childish, could be mature, could be serious, and I'm pretty honest. I don't like to lie, and whenever someone asks me a question, I tend to answer it, no matter how odd. Of course, it depends how close that person is to me as well. If they are a stranger they better damn hell not believe that they'll get any answer other than the one to 'How are you?'
16.) Where would your dream date take place? Why?
Dream date. Ha, how delusional. Well, I'd like a unicorn to come pick me up and fly me across the sky, all the way to Paris. Then I'd like to have a romantic dinner next to the Eiffel tower and stare at the full moon while we bask in the moonlight's beautiful glory. Too much? Yeah, I thought so. I just want to go somewhere where we will have fun. Movies, amusement park, or just a walk through the park would be nice. I'm not too picky about date locations, as long as we're both enjoying ourselves.
17.) What is your Spirit animal?
Oh? A wolf? Cute. "Family comes first" could be a Wolf's motto. You form deep connections with close friends and family members, and they know you'd do anything to protect them. You're loyal, devoted, and passionate. Your worst fear is being alone, but be careful not to drown your loved ones in too much emotion.
Best matches: Swans, Otters, Crows
Watch out for: Spiders, Owls, Foxes

18.) Is there anyone you've got your eye on? *wink* Why?
Well, no. I don't really know anybody that well yet. I've seen some cute ones here and there, but no one specifically I've 'got my eye on'. There's this one guy though that I find interesting, I think we're the same age. He's really restless and always moving around. I wouldn't say I'm interested in him, but I find him hilarious. A breath of fresh air, you know what I mean?
19.) Can you tell us secret you never told anyone?
I kind of blab to whoever talks to me. They ask a question: I tend to answer. Hmm… well… I'm scared I'll die lonely. Hey! Don't laugh! I'm serious! It's just… It's so hard for me to truly love somebody. How am I ever going to get married, or have a family? I'm actually worried I'll die an old cat lady or something, with no grandchildren to love me, and no one to care for me. I just don't like being alone. Even now, there are times when I like to be alone, but if there's people around, I want to be WITH them, not on the side like a loner. I cry really easily, and it's not something I hide, it's just not something many people tend to think of me. I'm that 'happy' girl. So they don't tend to believe me when I say I'm emotional and cry very easily. It's true, even nostalgia will make me cry.
20.) What are the lyrics to the song that describes you best?
"I think they lied, I was promised much more than this. Where's my happy-ever-after?" Basically, I'm talking about my broken family. Because of them, I've turned cynical, and it's hard for me to easily fall in love and even THINK about a happy-ever-after.
21.) What color resembled 'Passion', to you? Why?
Well… purple… I guess? I mean, I know a lot of people think of red, but when I think red I just think blood. I guess I thought of purple because passion should be a feeling shared between a couple, and usually that's blue to represent the male and red to represent the female. If you went to primary school you should know those two mix to become purple. So… it is a color that is formed from the joining of two people. Ha, sounds a lot like sex right? Could be two females/two males, I'm not homophobic, just that's the general convention these days to have one male and one female. Red… is also a color for marriage. Marriage is just a sheet of paper. Passion is something entirely different, and actually meaningful.
22.) What gets you hot? Why?
Hot as in turned on? Well… it turns out I'm a kinky person, so it doesn't take much. Of course I try to hide it, but you wouldn't believe the things going on in my mind. If we're talking about something more innocent, then my bad. I guess getting within close proximity of someone I'm attracted to. I mean, doesn't that get you all excited or nervous? For me, I guess I'd think of all the things I could do- Wait, stop there. Well, you get the idea. Touching, being close, all that stuff. Flirting, basically. Seeing people do sports or something like that is pretty impressive as well.

23.) If I walked into your bedroom right now, what may I see?
Woah, invasion of privacy! Well, my walls would probably be purple. If they let me paint them that is. There would be a lot of cute stuff around. My clothes would be all over the place. My books would be all over the place. Basically, my room would be a mess. I like seeing tidy places, but I just can't seem to keep myself tidy. Did I mention that I was lazy as well? So yeah, my room is a wreck. You probably wouldn't be able to walk from one end of my room to the next without tripping over something. I'm usually careful about my food though, wouldn't want anything rotting in my room. Oh, my laptop might be on the floor, I like the floor. I like hard surfaces over soft ones. My table would probably be full of text books and papers. Yup, like a hurricane went through there.
24.) You like TV, huh? What is your favorite Movie? How about Anime? Why?
I've mentioned a couple of times I'm obsessed with my childhood. So let me tell you this: I love Disney movies. They are my all time favorite movies. The ones that beat Disney are Studio Ghibli films. I love a lot of them, but my top two would probably be Spirited Away and Howl's Moving Castle. I love love love love loveeeeeeeee those movies. I've rewatched them countless times, and I never get bored of them.

Basically in Spirited Away, a young girl gets trapped in the Spirit World, and her parents have been turned into pigs. So, to stay alive and save her parents, she has to work in the Bath House. With the help of a young boy who seems to know her from when she was young, she has to survive as a human in a world of spirits, and learn to be independent the hard way.

In Howl's Moving Castle, Sophie, a hatter, is cursed by the Wicked Witch of the West. She's become a 90 year old woman! So she heads out to the 'Wastes', where all the wizards and witches are known to reside, hoping to find someone that can break the curse. She befriends a moving scarecrow and ends up working inside 'Howl's Moving Castle' as a cleaning lady. She seems to be falling in love with Howl, but how can anyone love her as an old lady when no one loved her as a young girl?

I just love those movies, you must watch them if you have the time! Oh, if my partner were able to enjoy these with me, I'd be so very happy.
25.) How would you Impress someone you like?
I guess I'd try to be friendly to them? I'm friendly anyways though… Maybe be more considerate around them? Talk to them more? Wait, that does not impress them, that's trying to get closer to them. Erm… I don't know… I'm not very talented. Maybe paint or draw something for them? I've done so for some friends, and they've said they were greatly touched and would treasure it forever. Going to check up on them to make they did too. So yeah, maybe a painting would be nice. If they are in my class, I'd probably work a bit harder than usual at my academics and maybe get that top spot in the class, just to impress him. Like I know I'm smart, just other people don't know HOW smart I am. That's… about it. I'm not very resourceful, I know.