---
---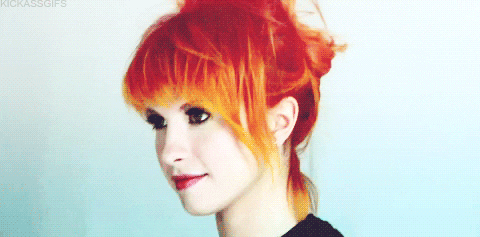 ---
---
「
"If I believe can you teach me to breathe/Teach me to breathe once again."
」
-Emma Stevens, Underwater
(Teach Me To Breathe) Underwater | Emma Stevens | Last Hope | Paramore | The Kill (Bury Me) | 30 Seconds To Mars
---
---
|Name|

Amber Robyn Edwards


|Age|

16


|Suicide incident|

Amber has tried to commit suicide because she feels that she does not deserve to be alive. She was kidnapped by cannibals when she was 13, and both her best friends died. She suffers massively from survivor's guilt and self-harms on a regular basis. She also writes elegies for herself and her friends.


|State|

California


|Gender|

Female


|Years as part of the support group|

Three (since it was set up)


|Sexual Oreintation|
Heterosexual
---
---
「
"Hold me, heal me stop the bleeding."
」
---
---
Favourite...


|Country?|
Italy
Their ice cream is to die for. Especially the lemon flavoured ice cream. It's at its best in and around Venice, which is also very pretty and a great place to be.

|Song?|
Without You – Breaking Benjamin
It's justme.You should give it a listen.

|Movie?|
Divergent
I cry every time someone dies. Especially the ones most relevant to my situation.

|Fashion item?|
Biker boots, military boots, whatever you want to call them.

|Season?|
Summer
This support group has been helping me a lot, and summer means camp! It can be kind of fun, and I meet people who understand my situation. I hope I make friends this year.

|Animal?|
Dogs
I have a beautiful chocolate Labrador at home. She's crazy, but I love her for it.

|Colour?|
Red
I love all colours, especially when colouring my hair. However, I usually dye my hair red. It's the colour of anger, passion, blood, love. It can resemble everything.

|Celebrity?|
Jensen Ackles
I'm a big Supernatural fan, and the Winchesters go through a lot. Jensen is an amazing actor, and great eye candy.

|Food?|
Right now, she has a thing for strawberry Starbursts.

|Smell?|
Strawberries and cream body wash.
---
---
「
"I'm gasping up here on the surface/Choking to death in this nightmare."
」
---
---


|Likes|

Strawberry Starbursts || Sugary tea || Knives || Seeing blood, especially her own || Rock music || Metal music || Supernatural (TV show) || Walking her dog || Reading books || Singing || Playing the piano/keyboard || Writing songs || Writing poetry || Paint-balling || Walking || Riding her bike || Writing elegies || Italian ice cream


|Dislikes|

Cigarettes || Coffee || Injections || Having a flat tire || Running out of strawberry and cream body wash || History novels || Maths || Being judged || Cannibals || People with no backbone || Running || Feeling guilty/survivors guilt || Her depression


|Secrets|

|| Shot her best friend ||
It wasn't planned. It wasn't intended. It was a pure accident, an instinct that she thought would save her life. Instead, it was the biggest mistake she could have ever made. She and her friend lost each other in their kidnapper's lair, and when they saw each other once again, Amber thought that her friend was one of the kidnappers. So she shot her. Everyone knows that she was kidnapped and that she was the only one to escape, but they don't know that Amber killed anyone.

|| Sometimes finds blood so appealing, she wants to drink it ||
No, Amber is not a vampire. But sometimes, when she sees blood from a intended, self-inflicted wound, she just wants to taste a bit. To lick it. She likes the taste of blood when something in her mouth bleeds. She has cut herself and lapped up the blood before, and this is alone, never mind the cutting can sometimes be a bad habit to break around others. No one knows that she does this, and she hopes that they wouldn't make it a big deal if they found out. She doesn't exactly drink gallons of the stuff.


|Fears/Phobias|

Cannibals' || Guns || She will hurt others || She will be kidnapped again || Others will find out what she did


|Oddities|

She likes writing elegies || She gets very little sleep each night, 4-5 hours || Hates sandwiches || Runs a hand through her hair when she is stressed
---
---
「
"Only you can stop me from corroding/I'm losing the battle tonight."
」
---
---
|Height|

5"4


|Hair colour|

It changes on a regular basis, but right now, it's red, with a golden tipped fringe.


|Eye colour|

Blue


|Build|

Slim


|Tattoos/Scars/Piercings|

Amber is covered in scars. She has lots of little ones on the tops of her thighs, a couple of big ones on her wrists and a large but faint one on the back of her neck. She has her ears pierced in several places.
---
---
「
"Hold me and catch my fall."
」
---
---
|Personality|

Bossy: Rarely
Opinionated: Sometimes
Afraid//Paranoid: Very often
Ruthless/Relentless: Occasionally
Demanding: Never
Broken: Always
Affectionate: Sometimes
Risk-Taking: Very often
Fearless: Sometimes
Tough: Very often
Self-Controlled: Sometimes (Because of the cutting.)
Independent: Often
Honest: Sometimes
Loyal and Faithful: Usually
Serious: Often
Romantic: Rarely
Flirty: Rarely
Sympathetic: Sometimes
Sarcastic: Often
Optimistic: Rarely
Determined: Sometimes
Logical: Sometimes
Hyperactive: Rarely
Sweet/Kind/Caring: Sometimes
Protective: Sometimes
Nurturing: Rarely
Humorous/Funny: Sometimes
Seductive/Manipulative: Never
Violent/Cruel: Never
Ill Tempered: Rarely
Social: Sociable
Emotions: Emotionally unstable

|History|

Once upon a time, Amber was a normal teenager. She was the youngest of three daughters to her mom and dad, and she liked shoes, clothes and makeup. She played in a band at school, as the lead singer, and was liked by most people. She had two best friends, Lilly and May who she went everywhere with.

One day, when she was 13, she was walking home from school with the said friends. They took a shortcut through the secluded, dodgy part of town and were kidnapped. They were all held in a cell together, surrounded by other teenagers behind bars. As teenagers were dragged away and never came back, rumours started flying amongst the prisoners that their kidnappers were cannibals. Everyone feared for their lives.

A week later, and Amber and her friends were still locked away. A masked man came and gave them their food, and Lilly tried to barge out so he shot her in the leg. He then left them, with the door not quite shut properly. Amber and May managed to open the door, but the Lilly couldn't walk. The kidnappers could be heard running back towards them, shouting that they were going to take them next, so Amber and May fled in fear and left Lilly behind, bleeding to death.

While trying to escape, Amber and May lost each other. While Amber was desperately trying to find both May and an escape, she found a rifle lying around. No one had taught her how to shoot, but it was better than nothing. Someone came out of the shadows, and Amber panicked and shot at them. Some would say, if they knew, that it was beginner's luck that the bullet hit its target. Amber doesn't think it was lucky at all.

The person she shot in the heart wasn't a kidnapper. It was May. Horrified, Amber realised too late as she watched her friend fall to the floor. She almost turned the gun on herself there and then, but fled to her escape when she heard the kidnappers bearing down on her.

When her parents finally got her home, she was given therapy for her kidnapping, but it helped nothing. The fact that she was kidnapped was a little scar on her heart compared to the sins that she had committed. She had left both of her best friends to die. The week after she got home, she attempted to stab herself in the heart but was thwarted by her sister. It was then that she was sent to the Suicidal Support Group.

Funnily enough, she wasn't actually diagnosed with depression until she was almost 15. She had always had it since the incident, but everyone thought her suicidal intentions were survivors guilt. And they were, but they were also something much more.

Amber had been cutting herself ever since the incident, but it had gone unnoticed. This is also when she started to really appreciate blood, the sight of it, the smell, the taste. She was forever relating all her school work to death, dying her hair different colours, getting bad grades, barely eating and getting little sleep each night. However, this went largely unnoticed until a teacher found her slitting her wrists in the girl's toilets. Then, she was diagnosed with depression.

When she was almost 16, Amber's parents received the news that SSG were starting up a summer camp, and packed Amber off. At first she was very angry and prickly, but over time she enjoyed it a bit. This year, she is actually looking forward to it. She feels like she belongs with the people that feel like her. When she attends this year, she will be 16, almost 17.

No one knows what happened to Amber when she was kidnapped. They just know that she was kidnapped, and she watched her friends die. She suffers heavily from survivors guilt, which is why she believes that she doesn't deserve to be alive. The only thing that stops her from attempting suicide on a regular basis is the realisation that she would be missed and mourned for, the way she mourns for her friends.


---
---


|Other|

Face claim: Hayley Williams