---
---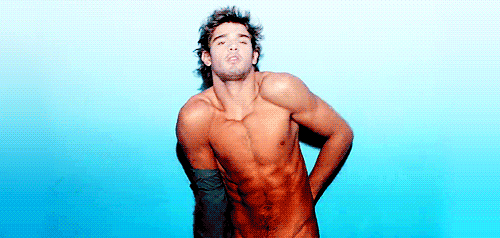 ---
---
---
---

|Name|

Augustus Kings

|Nickname|

August

|Age|

18 years old

|Cause of Suicide|

He tried to hang himself at the age of 15 after his older sister died when she had a surfing incident with a shark.

|Gender|

Male

|Face Claim|

Marlon Teixeira
---
---
---
---
Favourite...


|Country?|
Any sea bound country or area you could say. He really likes Hawaii even if that isn't a country.

|Song?|
Tonight, Tonight by Hot Chelle Rae

|Movie?|
The Lion King. It's the perfect mix of treachery and love.

|Decade of the 1900's?|
None of them really. Compared to what's now, the 1900's are in the past.

|Season?|
Summer. I can surf in Summer.

|Animal?|
Cocker Spaniel

|Color?|
Navy Blue

|Celebrity?|
I like the youtubers in this time. I like Emma Blackery.

|Food?|
Sushi

|Smell?|
Vanilla
---
---
---
---




|Likes|

| Music || Outdoor Activities || Music || Surfing || Night Time || Beautiful Colors || Dogs || Dancing || Wine; mostly red, occasionally white || Cooking || Reading || Romance || Stimulating Conversations || Devotion || Roses |

|Dislikes|

| Cheaters and Liars || Dancing Alone || Beer || Modern romanticism of vampires || Confrontations || Burnt Food || Disrespect || Yelling || Rap Music [even though he has to play it] || Silence || Secrets || Shirts |

|Fears/Phobias|

| Being the cause of death || Acrophobia || Going back to that dark road || Melissaphobia |
---
---
---
---
|
Personality
|
Bossy:
Sometimes
Opinionated:
Very Often
Afraid//Paranoid:
Almost Never
Ruthless/Relentless:
Sometimes
Demanding:
Very Often
Broken:
Not Very Often [secretly]
Affectionate:
Very Often
Risk-Taking:
Very Often
Fearless:
Almost Always
Tough:
Very Often
Self-Controlled:
Often
Independent:
Not Very Often
Honest:
Sometimes
Loyal and Faithful:
Very Often
Serious:
Almost Never
Romantic:
Very Often
Flirty:
Always
Sympathetic:
Not Very Often
Sarcastic:
Sometimes
Optimistic:
Very Often
Determined:
Sometimes
Logical:
Not Often
Hyperactive:
Sometimes
Sweet/Kind/Caring:
Often
Protective:
Very Often
Nurturing:
Sometimes
Humorous/Funny:
Almost Always
Seductive/Manipulative:
Not Very Often
Violent/Cruel:
Never
Ill Tempered:
Sometimes
Social:
Very Often
Emotions:
Controlled to a degree
|
History
|
Augustus was born on a very stormy night in Hawaii Pacific Health Hospital in Honolulu, Hawaii on April 14th, 1996. He came into this world with a 4 year old sister, excited that she was going to be a big sister. His parents loved him and he was happy and healthy, what more could his parents want?
He grew up fairly normal. Every morning before school he would accompany his sister to the beach of the small island that they lived on. Best time to surf and he loved watching her. He ended up learning from his sister and they won many awards together that their mother and father were very proud of.
Then came that morning. It was about a month after he had turned 13. He was a very large boy for his age. Not large as in weight but large as in, size. He was tall and muscular as well. He stood at least a foot taller than his 17 year old sister. This morning was the day that would haunt him for the rest of his life.
They continued into the water, paddling together as they were going to surf on the same wave. It was a great experience to share a wave and even better with someone you loved. He smiled as the wave came and they went for it. He successfully pulled the wave but his sister was nowhere to be found. He surfed to shore and sat his board down in the sand then looked out to the ocean to see his sister's board floating in the water with red surrounding it. He swam out there but the culprits were gone and so was his sister.
He couldn't live, let alone surf after that. It took him 2 years to work up the courage to kill himself but he was stopped by his mother and father. He was dreadfully afraid and felt guilty. If only, they hadn't gone that morning. If only, they could have been normal kids and not known how to surf. Maybe it would have been better if he never existed. She would have caught the wave and lived.
It took him 2 years to accept that his sister was gone and that killing himself was not going to bring her back. He swore to himself that he would live his life to the fullest for his sister. He had went to the suicide support group for 2 years and he went for a third year to help people like himself and tell them his story but also to make sure that he didn't stray back to the path of darkness.
He still carries her board with him everywhere he goes. He also wears a red and black paracord braclet that she had given him for his 13th birthday. He remembered her and that made him happy. He knew she was looking down and watching over him now.
---
---