---
---
"The woman who doesn't need validation from anyone is the most feared individual on the planet."


— Mohadesa Najumi
---
---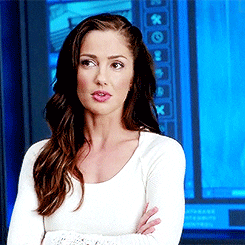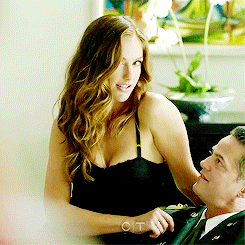 Name:


Ariana Camilla Rockefeller



Preferred Name:


Ariana or Ari



Age:


25



Birthday:


February 1st



Sexuality:


Heterosexual



Occupation:


Businesswoman | Model | Socialite



Hex Code:




#D4BC24
---
---
History:
The Rockefeller name comes with a lot of privilege, and Ariana was introduced to that fresh out of the womb. She is the second child of David Rockefeller, Jr. (73), and Diana Newell-Rowmen (58), but only stole the second child spot by two minutes, since her her twin sister was born just minutes after. Besides the twins, David and Diana also conceived two sons together, one older, and one younger than Ariana. Her parents were both career-oriented people but didn't allow their children to be raised by nannies, as many of their friends did. Both parents were heavily involved in Ariana's childhood and were the main people who encouraged her to reach her full potential. It wash a major reason for her success in life, but also garnered an unhealthy level of competitiveness in her, especially when it came to her twin sister. No matter what her sister did, Ariana had to do it better. It is a trait that is still well and alive in her now, even though they're older.
She attended The Buckley School in Sherman Oaks for grades K-12 and flourished there. She was the top of her class academically and was the girl that no one dared to cross socially. Her popularity may have been obtained by instilling fear in her peers rather than adoration, but regardless, she was the Queen Bee. All it took was one wrong look and you could be sent to the bottom of the social ladder in an instant. Her parents wanted her to be the best at everything and she was determined to do so. If maintaining her spot at the top meant becoming a bully, then so be it.
Following high school, Ariana enrolled in Yale and earned a business degree in three years. It wasn't so much a necessity for survival as it was a way to further prove her intelligence. Ariana would never have to work a day in her life if she didn't want to, but after graduating college, she launched her own fashion brand, followed by an organic cosmetics line. It's been almost three years since the products have been on the market and with the growing number of eco-aware customers, the line is thriving. She's in the process of working on a line of houseware items made from recycled, environment-friendly materials which she hopes to launch this winter.
---
---
[/center]
Positive Traits:
Observant | Quick-Witted | Astute | Well-Articulated | Appreciative
Character Flaws:
Competitive | Vain | Vengeful | Cold | Instigator
Personality:
Ariana would describe herself as being a strong and independent woman who knows what she wants and isn't afraid to take it. She's assertive, confident, outspoken and bold and believes all of those characteristics are necessary for success. Her leadership skills are exemplary, especially in the professional work space, but a lot of this can also be attributed to how manipulative and cold she can be. She knows how to word things to make sure people know not to cross her without having to explicitly say it, and she often leaves people wondering whether she just gave them a sincere compliment or an underhanded insult. Ari thinks that being aggressive garners respect, and while it sometimes does, it also creates fear and prevents people from wanting to get close to her. She's rarely challenged, but has never had many close friends, especially girl friends. She knows how to be sexy and flirtatious and captivate male attention, but when it comes to females, her character flaws always seem to destroy friendships.
Her competitive nature may have something to do with underlying self-esteem issues. Instead of recognizing that she's great as herself, she thinks it's necessary to be
better
than others to prove her own worth. If she's not the smartest, the fastest, the wealthiest, than what good is she? It didn't take long for her to realize that it's impossible to be the best at everything in life, but she isn't comfortable with just accepting this as a fault in reality. If she feels threatened in any way, she lashes out. It's never usually an obvious attack, but she's not above instigating negative situations and trying to ruin people's happiness to make herself feel superior. It's toxic, unhealthy and just plain mean, and more and more, she is beginning to feel guilty about it. She doesn't understand why she can't be happy with her own life without stepping on others in the process, especially now, when she feels like she's old enough to be beyond the petty games.
Despite the dominant negative traits, she isn't entirely frozen over. She's generous with her fortune, genuinely appreciates the people who work for her and help her, and is protective of her close friends and family to a point where sometimes, she can seem maternal, actually. Although she has no problem screwing them over, she does take offense when other people wrong them and will stand up for them. Her reputation is extremely important to her and since she believes that "you're judged by the company you keep", she doesn't want anyone she associates with to be criticized or involved in scandal either.
Likes:
Social media | Sour candy | Healthy eating | Manicures | An even tan | Autumn in New England | The smell of the ocean | Febreeze | Money | Power | Competitions | Roses
Dislikes:
Losing in anything | Chocolate ice cream | Criticism | Beer | White bread | Overly salty foods | Sexism | Rejection | Unrequited love | One night stands | Rap music | The welfare system
Fears:
Never developing close relationships with people | Sharks
She has no major phobias but is a noticeably jumpy person. She's easily startled and can't stand when people sneak up, surprise or prank her.
Aspirations:
She wants to run an empire and make a name for herself outside of her family's. Right now, she's more career-focused than anything else and while she does want to get married at some point, she's not ready to settle down just yet.
---
---
Height:
5'5
Weight:
Approximately 120 lbs
Hair color:
Brown
Eye color:
Brown
Other:
Her ears are pierced once each. She has no additional piercings or tattoos, finding them to be excessive and trashy.