Kendall Jenner
Birth Name: Kendall Nicole Jenner
Age: 21
Birth date: November 3rd, 1995
Sexual Orientation: Demisexual
Place of Birth: Los Angeles, CA
Occupation: Television Personality & Model (primarily)
Height:5'10 |||| Weight: 119 lbs
Face Claim: Kendall Jenner
---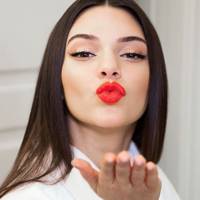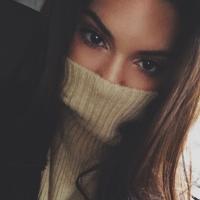 Positive Personality Traits:
Responsible, Humble, Maternal, Organized
Negative Personality Traits:
Secretive, Bottles things up, Anxious, Critical
Personality:
Kendall is well aware of the bad reputation that her family gets. She understands some of it. Their reality television show has been a major success not only because her family is funny and likable (to some people, at least), but also because they represent something that most people wish they had. They're known for their money, and as people like to put it, "being famous for doing nothing". That's something that they would all dispute, but it's not an assertion that really bothers Kendall anymore. She understands why some people view her family as being overly hyped up, and out of touch with reality, and cry babies for thinking that their petty problems are real problems, when they're clearly living amazing lives. She wished that people understood that while yes, their reality show depicted their real lives, things always had to be bigger and more emotional for the cameras. Otherwise, no one would want to watch. She still stands by her claim that their show isn't scripted like so many others on the air, but what she wished that people knew, was that just people you watched their show doesn't mean you know them.
The Kendall that only those who truly know her will see, is one who is down to earth, grounded, and responsible. Arguably, she's the one in her family who has always been the most realistic and focused, and the one who never let fame blow up her ego to astronomical proportions. She's definitely a "good girl" to a degree, something that her siblings always find a way to tease her about, but it's a persona she's been forced to take up, really, because growing up, it felt like no one else was going to take that role. Her mothers and sisters all seemed so consumed by the idea of fame that everyone was willing to do whatever it took to bump their shows ratings up. Morals were tossed out the window in favor of scandals and lies that didn't represent the family that she knew in private, and while they all seemed okay with doing that, it never sat as well with her. In fact, it actually caused her to struggle with anxiety from an early age, because she was constantly conflicted with doing what she
knew
was right, and doing what her family and the people she trusted said was right. She likes doing things by the books, coloring within the lines, and tries to keep her personal life as clean, private and mess-free as possible.
She's not entirely boring, and you'll see even just by watching their reality television show that she has her dramatic and woe-is-me moments, but overall, it's safe to say that especially compared to her siblings, Kendall is the most responsible and "normal" one. While her controversies are nothing compared to her sisters, when she's away from her family, she can get into some trouble on her own, though. She prefers to let loose with her friends who aren't related to her family, however, like those who she's grown close to through modeling. For the most part, these friends know an entirely different version of Kendall - one who's down to go clubbing, or try party drugs, or just generally make more reckless decisions than she's known for. While one would assume that behavior like that would worry one's family, Kendall's convinced that these outbursts actually appease her mother and sisters, satisfying them that she's giving the tabloids something to write about to help keep their family name relevant. She's never doing it for that reason, but it's definitely somehow a perk of it.
Likes:
Vanilla scented things, horseback riding, traveling, dogs, her family, lazy days at home, Christmas time, high fashion, modelling
Dislikes:
Drama, tabloids, lies, fake friends, fame (a lot of the time), orange juice with pulp, pork, greasy food
---
History:
Kendall was born in Los Angeles, California, to Bruce Jenner, a retired Olympic decathlete champion, and Kristen Jenner, who at that time, was primarily known as being infamous lawyer, Robert Kardashian's ex-wife at the time. She was Kris and Bruce's first child together, though her mother had four children already from her marriage with Robert, and Bruce had four children on his own too, from a prior marriage. Two years after she was born, her parents had another child, Kylie. Though the Jenners lived a wealthy and well-to-do life, they were able to live mostly under the radar for the beginning of Kendall's childhood. Life was fairly normal up until them, with Kendall having friends who were similarly well-off, and sometimes famous, but being pretty normal on her own aside from that. She loved gymnastics, horseback riding, family vacations, and going on adventures with her older sisters.
She was ten years old when her family's reality show went into the works, and eleven when it was actually filmed and released, and from then on, her life was drastically different. It was like she was forced to grow up in the blink of an eye, and right in front of the entire world. She can still tell you how different her life was, even just at school, after the show started. A few weeks after it aired, a boy in her class brought up her sister's sex tape (that she only ended up learning existed from that very conversation). Her mother increasingly focused her attention on her three older sisters, and it was like the cameras were
always
around. While her family seemed to think that this meant that they needed to be less filtered, and crazier than normal, Kendall felt opposite of that. She felt like she had to be more careful, because everyone was watching... even people she didn't know. Growing up in front of a camera is an incomparable experience, and while she would never deny that it came with many opportunities and blessings, she doesn't think she would ever choose to do it if given the chance.
It took a while for Kendall to grow into her skin and feel comfortable with herself, and becoming involved in modeling was a major assist in that. While many would assume that it would only be one more source of feeling scrutinized for her, it actually did the opposite. She was thrilled to have a hobby that didn't involve their television show, and though many will argue that it was only her fame through that that brought her connections in the modeling world, she's just glad that she's finally having something of her own to be known for. It's her own niche that none of her sisters can steal the spotlight from her in.