---
---
XX
XX
╔
╗
"The whole fame and fortune thing is addictive."
― Jimmy Nail
Dɪᴀʟᴏɢᴜᴇ Cᴏʟᴏʀ ✦ #117A65 || Tʜᴏᴜɢʜᴛ Cᴏʟᴏʀ ✧ #000000
╚
╝
---
---
X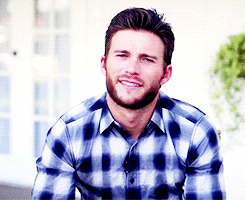 X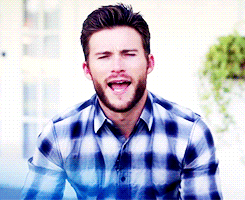 X
█
█
█
█
█
█
█
█
█
█
█
█
█
█
█
█
█
█
█
█
█
█
█
█
█
█
█
█
X
▌
▌
▌
▌
▌
▌
▌
▌
▌
▌
▌
▌
▌
▌
▌
▌
▌
▌
▌
▌
▌
▌
▌
▌
▌
▌
F U L L
X
N A M E
N I C K
X
N A M E S
A G E
E T H N I C I T Y
S E X U A L I T Y
O C C U P A T I O N
H O M E
---
---
---
---
█
█
█
█
█
█
█
█
█
█
█
█
█
█
█
█
█
█
█
█
█
█
█
█
█
█
█
█
X
▌
▌
▌
▌
▌
▌
▌
▌
▌
▌
▌
▌
▌
▌
▌
▌
▌
▌
▌
▌
▌
▌
▌
▌
▌
▌
H E I G H T
W E I G H T
H A I R
X
C O L O R
E Y E
X
C O L O R
S K I N
X
C O L O R
G E N E R A L
X
A P P E A R A N C E
Good looks are more than a case of good genes in the Eastwood family, they're a birth right. Scott is almost a carbon copy of his father, Clint Eastwood. Scott's look is rugged, yet all the while refined. He prefers to sport a scruffy beard that covers his fair skinned face with its prickly brown hairs, but doesn't look infantile when he shaves away the scruff. His eyes are a warm and inviting blue, and his smile is just as charming; his hair a contained mess of brown on his head. Scott stands at six-foot flat with an athletic build from the years of sports and the continued exercise he keeps up with. He doesn't sport any tattoos because in his mind it's tainting his 'perfect body.'
---
---
---
---
█
█
█
█
█
█
█
█
█
█
█
█
█
█
█
█
█
█
█
█
█
█
█
█
█
█
█
█
█
█
█
█
█
█
█
█
█
█
█
█
█
█
█
█
█
█
█
█
█
█
█
█
█
█
█
█
X
▌
▌
▌
▌
▌
▌
▌
▌
▌
▌
▌
▌
▌
▌
▌
▌
▌
▌
▌
▌
▌
▌
▌
▌
▌
▌
▌
▌
▌
▌
▌
▌
▌
▌
▌
▌
▌
▌
▌
▌
▌
▌
▌
▌
▌
▌
▌
▌
▌
▌
▌
▌
P E R S O N A L I T Y
X
T R A I T S
✦ Charming ✧ Talented ✦ Playful ✧ Straight forard ✦
✦ Entitled ✧ Conceited ✦ Dramatic ✧ Bully ✦

Silver spoon handle handing from the mouth of Clint Eastwood's first son, Scott has always had everything practically handed to him on a silver platter. Being the first boy of one of the greatest Hollywood actors leaves Scott with a reputation he will never truly have to work for. Knowing that he's practically his father's favorite child, Scott got away with a lot growing up. He's been using his father's fame to his advantage for years now and he's rarely ever been caught or stopped doing it. Scott has a superiority complex about him that somehow leaves him believing he's entitled to a lot of shut. Never mind the fact that he's a white male in not only a business, but a world, dominated by white males – nevertheless, Scott rides proudly on his high horse. Life has always been easy for Scott and he lets people know it, always flaunting his new wardrobe or new toys that his money can buy. He's an egotistical bastard and he'll never let anyone forget it.

It's no surprise a conceited, entitled, egotistical bastard like Scott would be riding high on his horse. Even though there's no social ladder left for him to climb, Scott still likes to venture in the possibilities that one day he'd be better than his father – although not likely, a boy can dream. To be entirely truthful, there is a slight side to the overgrown man-child that is vindictive towards his father for having cast a shadow so big. It's not Clint's fault by any means, but it certainly dims the light on Scott, and for that, Scott has been known to act out. It's no secret either, Scott lives for the flashing lights so anytime he goes on some type of bender, he makes sure there's press around to catch his every move. The guy is as vain as one can possibly be, always turning discussions to revolve around him and his talents and fame – fame only put there by someone else. Scott is spiteful though, and will burn bridges before getting to them just to show that when he does it big, he does it on his own and doesn't need help from anybody. This'll all catch up to him one day, hasn't yet though.

Scott is a bully. That's the fact of the matter. He picks on others for his own glory and entertainment. He's like one of those kids you dreaded being anywhere near in high school – the ones that were just a really big tool, pushed kids around in hallways for no reason, was the super douchey jock that no one really understood how they made it so far. That was Scott. Still is Scott. Scott isn't compassionate and he doesn't care about other people's misfortune, so long as it doesn't step in the way of his fortune.

Now, despite all the negative qualities Scott beholds, there are a few positive qualities to him; though not many believe it. Scott can be a tool-wish prick more often than not, but to his friends (and there are few of those), Scott is a loyal and loving character. The friendships that he have, that have lasted, are friendships that he'll take to the grave with him. He's known to be a playful and charming guy when he chooses to be. Scott is the type of guy to take everyone out for a good night and though he's flaunting him money, he's still the guy buying everyone drinks – it's a win-win. He's good at meeting new people, at directing their attention to him and what he wants, to creating networks and possibly making friends. He has a way with words that's undeniable, regardless of the fact that he's egotistical and greedy.

Though some may see it as a negative quality, at least when it comes to this Eastwood, Scott is a straight forward man. He doesn't bullshit or beat around the bush, he's very honest and is often in an 'all business, no play' attitude when it comes to be honest. Though his honesty has landed him a punch to the mouth a few times, he stands by it. There's nothing Scott dislikes more than liars and dishonesty. He's a bully, yes, but he's an honest one at that.
---
---
---
---
X
X
X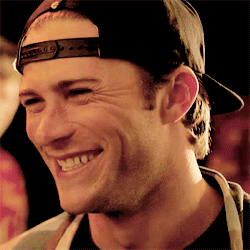 X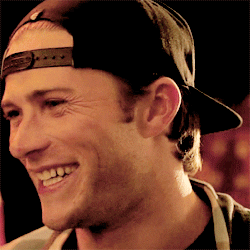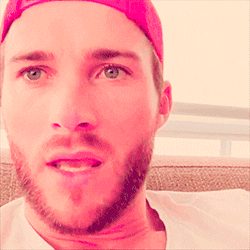 X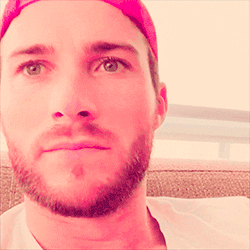 L I K E S
✦ Photography ✧ Jogging ✦ Partying ✧ Old movies ✦ Staying fit ✧ Luxury vehicles ✦ Spending Money
D I S L I K E S
✦ Poor people ✧ Being compared to his father ✦ Bad films ✧ Being ignored ✦ Cheap clothes
H O B B I E S
✦ Drinking | Big shot like Scotty E knows how to party and one of his favorite pastimes is drinking. Scott goes big every time he parties and has been known to drink a little too much but he prefers it that way. He likes drinking his expensive shit, none of that cheap shit. Scott only drinks top shelf liquor.

✧ Film | Scott aspires to one day be more than just an actor and hopes to one day also produce his own projects. He's really into photography and videography.
T A L E N T S
✦ Acting | It's not secret Scott knows how to act, he's been putting on a show for as long as he's been alive. Scott can be known to be a bit dramatic when time doesn't call for it, but that's just who he is. He is an Eastwood after all.

✧ Vanity | Most people wouldn't consider vanity a talent but the level of vain that is Scott is astounding. It truly is remarkable how one man manages to make everything in life about himself. Scott likes to joke and say he's the male version of Kim Kardashian – he considers himself friends with the Kardashians and the Jenners, but that won't stop him from picking on them.

✦ Networking | Kid's got a golden tongue. He knows what to say at what time to which people to get himself moving further along in life. Granted, he has his father's last name to help that process but either way, Scott knows how to talk to people and he knows which people need to be talked to.
F L A W S
✦ Bully | There's no way around it, Scott is definitely a bully. It's helped him occasionally but more often than not, his brute nature causes more trouble for him than it does help him.

✧ Entitled | Sooner or later this belief that he's entitled to everything because of his fame and status is going to catch up with him. Scott's sense of entitlement only gets him a deluded sense of reality and eventually, he's going to realize the world owes him nothing and he'll lose it.

✦ Personality | Is it too much to say that Scott's personality as a whole is flawed? The guy is as arrogant as it gets, as entitled as one can be, occasionally lacking wits and common sense – all around, Scott's not the greatest guy personality wise – his looks only help him so much.
F E A R S
✦ Never stepping out his father's shadow
✧ Losing his fame and fortune
✦ Failing his goals
G O A L S
✦ Outshine his father
✧ Began a movie producer
✦ Start a modeling company
---
---
---
---
█
█
█
█
█
█
█
█
█
█
█
█
█
█
█
█
█
█
█
█
█
█
█
█
█
█
█
█
X
▌
▌
▌
▌
▌
▌
▌
▌
▌
▌
▌
▌
▌
▌
▌
▌
▌
▌
▌
▌
▌
▌
▌
▌
▌
▌
H I S T O R Y
Scott Eastwood is one of the few children of Clint Eastwood. He was born in Monterey County, California but was raised in Hawaii as his father was shooting a film there when Scott was young. They stuck around for a few years and Scott was able to enjoy his childhood on the beautiful island of Maui. He grew up surfing on the island and learning of the culture that Hawaiians were so proud of. When Scott was 10 years old, his father moved the family back to California where Scott continued his education in a private school. While he was still very young, he expressed interest in following his father's footsteps but never did so at a young - though many expected him to do so eventually. Scott pursued acting as a small time hobby while he went to school, appearing in school plays and short video productions he and his friends would put together after school for fun.

While back in the states and going to school as a regular student and not as a legendary Eastwood, Scott got into sports and dropped the desire to become an actor. Instead, his new dreams were to get into Duke for lacrosse. Though he was good at the sport, Scott Eastwood ended up going to Loyola where he did play lacrosse and received Bachelor's degree in Communications. His lacrosse career, however, ended there as he no longer pursued it after graduating from the university. Once out of college, Scott's dreams to be an actor began to surface again. He had moved back into his father's house and was working for a local news company. Scott felt as though he could do much better for himself however, being that he was an Eastwood. He began pursuing acting as a career, starting by auditioning for the films his father was directing. Scott was rejected for each of his father's films but that didn't stop others from noticing the talents of the Eastwood name. It was fairly soon after that talent scouts began seeking Scott and advising him to audition for roles, in hopes he would be as legendary as his father. Rather than create a name for himself, however, Scott rode on the name of his father, using his fame to grant him his wishes.

As Scott's name began growing, his fame started to outshine the dreams he even knew he had. There was one thing, however, that frustrated Scott. Every tabloid that picked up his name would be sure to mention he was the namesake of legendary actor-director Clint Eastwood. Scott continues to be infuriated by the fact that his fame has yet to surpass his father's. Until then, Scott will continue to ride the wave his father set rippling down Hollywood films. Scott's acting career progressed and not long after, he quit his job at the local news channel and started focusing solely on acting. He starred in movies such as Fury and The Longest Ride. With his name up in lights, wasn't long before big brand names wanted him as the face of their company. Scott was picked up by names such as Hugo Boss and Burberry. As his fame continues to rise, Scott waits for the day that his fame outshines his fathers. He now lives on his own in San Diego and continues to act and model.
---
---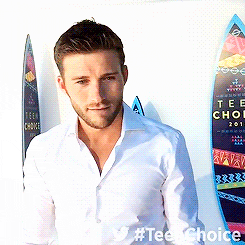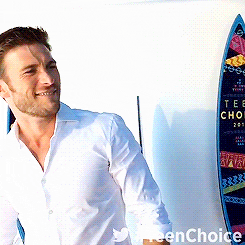 O T H E R
Fᴀᴄᴇ Cʟᴀɪᴍ ✦ Scott Eastwood

Pᴏʀᴛʀᴀʏᴇᴅ Bʏ ✧ Chandz

ⒸⓄⓅⓎⓇⒾⒼⒽⓉ ⓌⒶⓇⓃⒾⓃⒼ

character basic form © aurei
modified form ઽ૮૨Α
modified form for this roleplay : Chandz
---
---