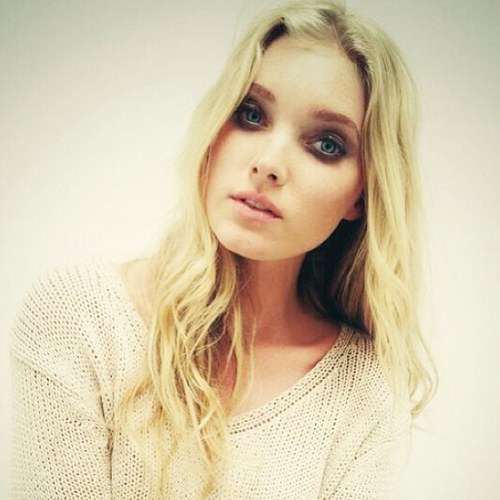 x
x
x
x
x

x
x
x




❃
N A M E: Vivian Gem Eastwood
❃
A G E: 25
❃
❃
G E N D E R: Female
❃
S E X U A L I T Y: Demi
❃
"Sometimes people are beautiful. Not in looks. Not in what they say. Just in what they are."
~Markus Zusak
❃
[url]THEME SONG HERE[/url]
❃
❃
[url]~THEME SONG HERE[/url]
❃
❃
[url]~THEME SONG HERE[/url]
❃

"Think of all the beauty still left around you and be happy."
~Anne Frank

[Nicknames]
Viv or V by close friends mostly
An or Anna by family
Gem or My little Gem by only her dad
[Sexuality]
Demisexual
{Someone who is only sexually
attracted those who they have an
emotional bond with.}
Bi~Romantic
{Someone who is romantically attracted
To both genders.}
[Romantic Interest]
N/A
[Nationality]
American
{Is of Scottish, English, Dutch and Irish decent though.}

"A girl should be two things: classy and fabulous."
~Coco Chanel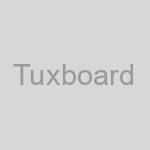 Vivian grew up in a demanding household filled to the brim with creative and intelligent people, who all had great perspective''s for their futures. From a really young age Vivian was interested in fashion and would sketch out designs and with her mothers help, cut out patterns and sew her creations. As she aged she showed a true talent for it and when the time came for her to pick a college she decided to major in fashion design. Before going to college though she decided to have a year break and explore the world when she was scouted and offered a job as a model. Seeing it as a jump into the fashion industry she agreed readily.

Due to her new profession her favorite hobby had to be pushed to the back burner but somehow between the long photo shoots and strict exercise schedule, Vivian still managed to go to school for fashion designing. Taking alot of online courses and when possible, video chatting with her professors to make sure she was up to date on her assignments. Sense she is being aged out of modeling, Vivian has taken the longer break periods between photo shoots to start seriously designing her clothing line and hopefully her business.

"All little girls should be told they are pretty, even if they aren't."
~Marilyn Monroe

She comes off as faultless, perfect, elegant, and classical in a sense but her quirky style sense and her personality makes her seem more down to earth. Vivian, has always been a pretty girl, seemingly skipping over the awkward, gangly or chubby stage and going from pretty little girl to beautiful young lady seemingly over night. Keeping this in mind its not totally unbelievable that she was scouted from a young age to model, thou until she turned eighteen she never did.

Vivian isnt your typical model, she is a bit on the tall side but is considered short when compared to other models and is willowy with more then the average amount of curves to her body when compared to the others. Vivian does have those rich, all american girl next door looks with her light silky blonde hair, cornflower blue eyes, full lips and elegant bone structure.
[Style]
Probably due to the fact that fashion is a passion of hers and the fact that Vivian often has to wear what others pick out for her, her personal sense of style is a bit quirky and random. Most of the time it is well put together and cute but she does have her moments that her choices dont match well and appear disorganized. She doesn't much care because her view point on clothes and on fashion is that you should wear what makes you feel good and she never wears anything that doesn't make her feel good.
She likes to wear colored pants and nude shirts, alot of black and white with random bright splotches of color. Unlike with some, Vivian's clothing choices for the day when she gets to choose is completely random and not subconsciously based on her emotions. The only thing that is consistent is the fact that Vivian only wears heels unless at the beach and small clutch purses or over the shoulder.
Vivian Gem
[Height and Weight]
5'8Ft
125Lbs
[Tattoos/Birthmarks/Scars]
No tattoos though she does want one.
Has a birthmark of a small half circle that is a light pink color on her inner right thigh.
No noticeable scars.
[Piercings]
Due to her job only her ears are pierced but she has almost every ear piercing available.

"It is amazing how complete is the delusion that beauty is goodness."
~Leo Tolstoy

❃
Creative
❃
Athletic
❃
Competitive
❃
Determined
❃
Organized
❃
Observant
❃
Distracted
❃
Aloof
Over view
[Likes and Dislikes]
✔Warm Sweet Mint Tea ✔Heavy On Cream Coffee
✔Jazz ✔Old Country Music ✔Vintage Clothing
✔Over Sized Sweaters ✔Bright Colors ✔Black and White Movies
✔Rocky Road Ice Cream and Hot Chocolate
✘Cold Tea ✘Unsweetened or Bitter Coffee
✘Horror/Gore Movies and Bad Acting
✘Argumentative People ✘Rock Music ✘Ill Made Clothing
✘Diets ✘Being Judged or Being Down Upon
✘"Healthy" Foods Such As Anything Steamed.
[Strengths and Weaknesses]
✔Organized: Though a personality trait, Vivian is extremely organized and very timely. This is a strength because she is always on time, has all the necessary paperwork always on hand, and it has allowed her to gain a great reputation for being tidy, timely, and prepared.
✔
✔
✘
✘
✘
[Oddities and Flaws]
✔
✔
✘
✘
[Fear]

"You are imperfect, permanently and inevitably flawed. And you are beautiful."
~Amy Bloom