Alistair James Wilson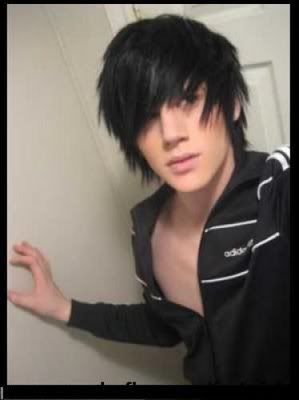 My name is: Alistair James Wilson

But I am known as: Mainly "Ali" but occasionally "Star" when he is convinced into doing something.

I am this many: 18

My place at the party: Party goer mainly as long as he feels comfortable in the situation. Ali would rather sit on the sidelines at some of the more rowdier parties and observe but her can be very confident when he needs to be.

I like: Ali loves giving hugs to more or less to anyone as long as he knows that they are comfortable with him doing it. Listening to music is one of Ali's main pastimes e cant actually stand to listen to Rap or RnB music and he has a secret love for Musical theatre but he keeps that well hidden with listening to rock and metal music. He adores his friends and would do anything to help them however he can. He takes a lot of pictures with his camera mainly of still life. Being a Bi-Sexual Ali is still trying to decide whether he is more attracted to boys or girls

I dislike: Ali isn't really comfortable in the dark he was looked acidentially in a closet at school for about 6 hours so if faced with a situation that involves complete darkness he finds himself being really uncomfortable. He has having pranks pulled on him all though he is vary of everyone around him sometimes he is fooled by certain people and situations.

I am known to be a bit like this: Fun and caring, can see serious situations and likes to be aware of everything that is going on.

If you were to describe me to a blind man: Tall at around 5'11'', with black hair that covers his eyes, wearing mainly black with random splashes of colour. His eyes are a light blue almost clear.