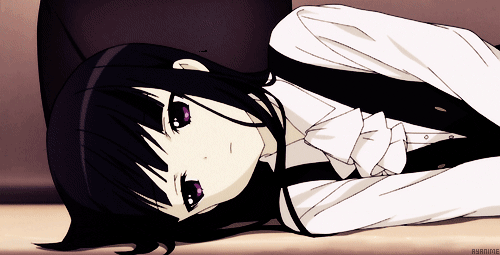 Age
; Sixteen, but due to her intelligence, she's skipped a grade.
Gender
; Female
Height
; 145 cm (4'9")
Weight
; 35 kg (77 lbs)
Appearance
;
"I don't really care, but I suppose many people do."
Ririchiyo is a rather petite girl who's view on appearance is limited on her concerns list. She has long dark purple hair which can seem black at times, something she finds both irritating and comforting at the same time. And as someone who is quite...small for her age, it's safe to say she's used to the height jokes those around her declare. Matching her delicate framing, her eyes being a unique shade of purple seem to always be gleaming, whatever the emotion she is feeling. It seems that she wears her school uniform quite a lot, or at least a uniform of sorts, showing that she'd much rather be doing something productive. She wears many different type of clothes, but is mostly seen wearing her black deep v neck dress with four buttons on each and no sleeves. Underneath, she wears a white long sleeve ruffle blouse. Also, she wears plain black shoes and gray thigh length socks. However, all of her clothing seems quite dated and old fashioned.
---
---
Personality
;
"I have a bad personality, I find it difficult too...be me."
As someone who isn't very social, she finds comfort on being alone and so because of this has done significantly well in her studies to which she got moved up. Ririchiyo is a very shy girl who finds it difficult to show her true emotions and so comes across as quite harshly and rude to some people. However, friends who get to know her well will understand her better, although other strangers may be insulted by what she says at times. She can be sarcastic at times too. She's very intelligent and takes things seriously. She also gets good grades in school as a result she's named as top student. It's only through letters can she truly be herself in all honesty. Ririchiyo Shirakiin is an intelligent girl with a past that has built her up to what she is today. Unable to easily trust people and their motives, it's hard for her to ever break down the metaphorical wall between her cold exterior and her warm personality. If you can tolerate her pessimistic comments paired with her ability to jump to even the most peculiar conclusions, Ririchiyo may show you a side to her that will make the struggle worth it.
Talents
;
"I'm not that talented like the teachers say..."
* School in general – academic skills.
"Learning helps stimulate the mind."
* Art.
"I find it calming and refreshing."
* Survival skills.
"It's necessary if you want to protect yourself."
Likes
;
"Are you surprised?"
♥ Tea.
"A cup to start the morning, with wide variety of flavours for the new day."
♥ Exploring.
"I love coming across new and secret places"
♥ The night time.
"I'm an night owl"
Dislikes
;
"I can't stand some things..."
X Loud and crowded areas.
"I just can't..."
X Hot weather.
"I would prefer to be somewhere cold or wet"
X Ignorance.
*sigh*
Flaws
;
* Not very trusting and has bad communication skills.
"I need to work on it, I know.."
* Social skills in general.
"I'm an introvert..."
* Bad at opening up and being honest.
"I'm like this for a reason."
---
---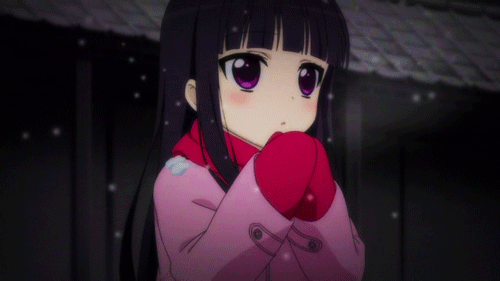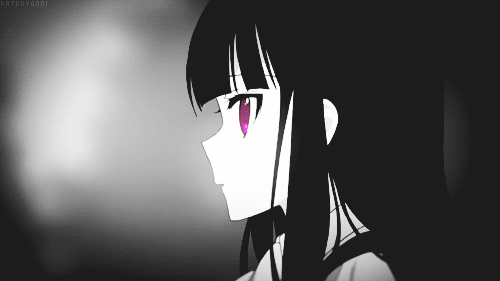 Background
;
"Want to know why I turned out like this?"
Ririchiyo was born under the Shirakiin family, being a wealthy family of important status. But because of this she suffered through bullying and humiliation at school, they told her she was a boring person and that she shouldn't get full of herself just because her family was rich. That is why Ririchiyo puts up a front and developed her bad habit of verbally abusing people. Even her teachers vainly defend her from the bullies in hopes of getting recognized by her family. She has a younger sister whom she grew jealous of, merely by the fact that she had more attention and love from their parents than herself. Knowing this, Ririchiyo's father didn't hesitate at slapping her for yearning of her little sister's place. He told her that she didn't know better, and instead of her suffering, her younger sister had it much worse for having to live under her "shadow". Young Ririchiyo then only stood shocked and unmoving, touching the cheek to which her father violated.
It was then when she became a closed person, often avoiding public places or events. Instead she used all her time and effort into her studies in the hopes of finally moving away from her family and to start a new life somewhere where no one knew her family background or status.She always got moved to different classes that tried to fit her intellect side, but even with the changes, she never gained any friends.
At the age of twelve, it seemed clear that she cared little about human interaction. Though those around her, which were usually servants or those working for the household tried hard to talk to her, more to get into the good books than out of mere kindness, Ririchiyo began to write letters to her deceased mother as a way of showing the human in her. It became a regular thing and whilst she kept the letters in a small old insignificant box, it seemed that the letters were the only sign of her emotions, a sign of her life.
Other
;
"Just some useless facts about me."
■ Her favourite song is a classical piece called "Comme au Premier Jour" by André Gagnon.
■ She has a younger sister.
■ Her preference in clothing colours are black, white, grey, blue, and brown. If she feels the colour is too strong, she usually chooses less bright fabrics.
■ She's scared of thunder, in fact she seems to always be hidden under a table or somewhere in the dark because of it.
■ Ririchiyo secretly loves romantic mangas.
---
---