---
---
Name: Kye Aonani Kealoha

Nickname:Kye, Nani when people are messing or joking with him

Age: 17

Power: Empathy - Kye discovered his ability around the time his father began not being a father. He had started to stay by the water even more so than when he was really young. His father never questioned his disappearance for hours thanks to the drunken stupors he would go through. Kye began feeling various waves of different emotions. He was occasionally overwhelmed when in larger crowds, unsure what feelings were his and which weren't.

Kye managed to control the waves of emotions over time though sometimes it can get slightly complicated. He has to stay calm in order to not panic and feel overwhelmed. At first it scared him, making him uncertain about the world. As he learned what it was and how to use it, he was able to finally find that it was a soothing thing. Though it does frustrate him sometimes, he finds it useful to understand those around him better on a different level than most can.

Kye's parents have no idea about his power, only having told his friends and cousins for fear of his father or mother finding him to be crazy. He doesn't have a hard time hiding the use of his power unless he is overwhelmed in which case he has to get out of crowds or just away from people in general. Only in large large crowds does he loose control and only rarely then. He can focus on one person at a time or block everyone out so long as he can stay calm and clear minded.

Sexuality: Heterosexual
---
---
Likes:
Surfing • Smiling
Weekends • Jokes
Island's National Park • Reading
Tourist free areas • Coloring
Running • Flying
Chinese Food • Fruit
Traditions • Internet
Sea Breezes • Dogs • Guitar
Holidays • Bonfires • Fish
Dislikes:
Seafood • Insects • Cats • Bug Bites
Loose control of power
His Job • Most Vegetables
Annoying Tourists • Salad
Being home • Anchovies
Drawing • Not knowing things
Being Early •Loosing Things
Spicy Food •Muumuus • Rap Music
Being compared to Keo • Being Broke
---
---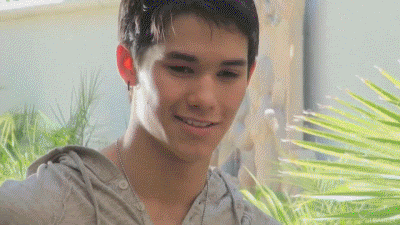 Fears:
Loosing control entirely
Not getting away from his father
Loosing everything
One of his friends going too far
Getting caught in the act of messing with tourists

Dreams:
Getting his own place
Owning a surf shop
People respecting the traditions
Playing guitar professionally
His father goes away

Secrets:
Wishes mother wouldn't win election
Fell for a tourist a while back
His father's abuse
---
---
Personality: Kye is rather smart and gentle in his approach to life. He wouldn't leave you behind and wouldn't hurt you. He also won't avoid cracking a smile or being friendly. Kye never loved school though he never disliked it as he knew it was an important thing and that he was very privileged to go to a school at all. Kye will speak his mind even if it isn't always what people want or expect to hear but he tries to "sugar coat" the news a bit.

Kye has always loved playing music growing up and is a rather easy going person, not really wanting to do too much yet not wanting to do nothing. He will do everything he believes to be worth it to the maximum, careful not to mess up just for the sake of getting better. Kye is not a very judging person but once he has his opinions, they very rarely change. Kye craves approval as his parents never give it to him. He tries to be seen as the person who can do everything and anything like he believes Keokolo can.

Kye never believed he would ever have a dark life what with his father and all. He didn't know what to do and tries to ignore it or defuse his father when he goes on a rampage. Kye is there for people when they need him and will always try to be as strong and capable as he can to protect people. Kye is not sure whether he wants his mother to come home permanently again or not after her being gone so long as he feels like she abandoned him.

Place of Origin: Lahaina, Maui


History: Kye was born during one of his mother's campaign breaks. She was happy yet not as interested as a mother should be. She and her husband had been discussing getting a divorce but agreed they couldn't when they had Kye. His mother left a month or so after his birth to continue her campaign for Hawaii's governor, needing to visit other islands too.

Kye's father was rather good at the start, taking him to school and teaching him how to play guitar. Kye's father began his abuse of alcohol when Kye was eight. His mother had been rumored to be having an affair on one of the other islands while staying there. Kye would avoid going home by taking long treks and hikes through parks to his home. His father never seemed to notice as he was always either drunk or asleep.

High school was rough as he went through it in the shadow of Keo. He had friends and people liked him though he never believed he could match Keo in the way he was always the talk of everyone. Kye does well in school and is able to keep everything balanced while keeping life calm. He enjoys the summer though he does miss the excuse to be away from home.

When Kye's mother returned, she had a fight with Kye's father. His father hit first and Kye watched in horror as a fight ensued before his mother ran to her room, locking the door, Kye's father, and Kye out. Kye's mother and father have resumed talking of a divorce and are beginning the process now as she has left yet again to continue her campaign after loosing so many years ago.

Kye is now able to avoid going home more and more as he has work to keep his father and him from going broke while he tries to keep his father from getting himself killed or hurt by the more serious gamblers of the island. Whenever Kye isn't at school, home, or work he is with his cousins as often as possible. He has always admired Keo and strives to be like him in the way everyone seems to love him. Kye has always seen Rose as a person to talk to even if she is treated like the youngest. She kept Kye from doing something crazy when things went to a different place in his personal life. He has always thought Hiwalani was an interesting person and wonders why she thinks things are okay over the summer. He hopes to make her feel more welcomed into the group just so she feels included.
---
---
Theme Song: Chasing Cars by Snow Patrol

Anything else: Kye got a job at one of the restaurants in town for tourists. He works as a server and leaves work as soon as his shift is done, hoping nobody finds out about the job considering it is the tackiest tourist place in all of Maui, possibly Hawaii too.