New York's Upper East Side is home to some of the wealthiest people in the world. Celebrities, heirs, CEO's and the likes call the area home and although the paths that led them to their money may differ, they share the common trait of having a lot of it. The people who reside in the Upper East Side live lives that most people would die to experience and while their social groups tend to include only those of similar statuses, some of the heirs to these fortunes brush shoulders with those of less classes in their schools. Generally, an important family name and a fat wallet can get you a seat in the exclusive schools, but without that, it's possible to be admitted if you're extremely talented in an academic, artistic, or athletic area.
Constance Billard School for Girls and St. Jude's School for Boys are the two most elite private schools in New York, if not the entire country. Although admission to the schools are extremely competitive for scholarship students, or those who cannot afford to attend on their own, it seems like if your parents can afford the nearly the annual sixty-thousand-dollar tuition fee and have a big enough name, it isn't quite as difficult. Money equals power, right? In many respects, yes, but even the largest bank account doesn't exempt these wealthy children from criticism, gossip and drama. The class of 2016 survived three years of drama, but only time will tell if they'll make it through to graduation day.
---
---
OOC Information
---
Okay, hi! I just want to use this little section to give you a rundown on the idea for this roleplay. Obviously, it's based off of the television series Gossip Girl and is a remake of one that I ran a few months back. I'm sure there have been other fanfics of this show on this website, as I've seen a couple on other rp sites, but I'll do my best to make this one as unique and worthwhile as possible! I would like to give credit to M95 for the face claims and for collaborating with me on ideas for the characters and roles. She's unsure if she has the time to participate, but if she does, she will act as my co-GM here.

To start, this roleplay is going to pretend that Blair and Serena and all of the other original GG characters never existed. *Gasp* I know, how horrible. I love them too but I think that it would get too messy trying to match up every little detail to meet their world. There isn't going to even be a Gossip Girl blog (at least not to start), just because I think we can create enough drama without a blog to spread it.

Below, you will notice the list of available roles. Face claims with a short excerpt on the role at listed there, but I am completely open to swapping face claims, if you have a different idea in mind. I want you to love your character and for that to be possible, I think it's helpful for you to pick exactly what they look like. To be honest, I am not picky about "overused" face claims and such because that's such a subjective term. Besides, at least on other websites, most of these roleplays die out within one page of posts so it's not like many of these characters are really used and developed anyway. Touching on that subject, I really do want this roleplay to last. I beg you not to join if you don't want to stay committed. It's your job to fall in love with your character and create relationships that will keep your character involved and relevant, but we all need to try to include/interact with every character. That doesn't (and shouldn't) mean that your character should be best friends with everyone, but it's boring when your character is consistently left out. I've included some pre-made relationships, to get the ball rolling, but if for some reason you hate one of the relationships associated with your character, let me know, and I will do my best to alter or remove it.

I hope that this roleplay will be very interactive and that we can all communicate and make it enjoyable! If you are interested in creating a character and participating, please post in the OOC with which character you are interested in, the hex code you will use, and what I should call you out of character if it's something different than your username, and then fill out the character sheet code and submit it! I don't want to exclusively reserve roles for anyone so until a character is officially accepted, you are free to try for the spot. You can personalize your character sheet in any way you please. Just make sure you include all of the listed sections. I would hope this is already known, but if you have any questions for me, please message me or post in our out of character thread.
---
---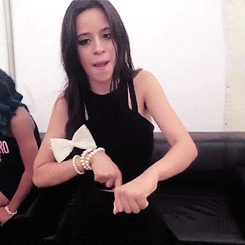 The Star in the Making
[Victoria Justice FC] is a musical prodigy. As a kid, she struggled with being bullied, and music had been her only outlet. Now, she's struggling with the concept of not just speaking up through her music, but will her everyday voice, in her everyday life, as well.
{Has strong feelings for The Jock, good friends with The Drama Queen}
Available | Taken

The Brains
[Brooklyn Beckham FC] is an engineer in the making. He's incredibly intelligent, and though he gets a reputation for being "lost in his own mind", he's not someone who should be underestimated.
{Good friends with The Leader}
Available | Taken

The Actress
"The Liar" would have been another good name for [Chloe Mortez FC], because a lot of the things that she tells her friends about her home life is just that--a lie. She prefers to think of herself as an actress though, and a good one, at that. One day it's going to take her far, just you wait and see.
{Slept with The Charmer, dislikes/is jealous of The Queen Bee}
Available | Taken

The Underdog
[Bryshere Gray FC] is a foster kid, and probably the last person who would have ever thought that he would end up in some elite private school. However, his athletic skills are incomparable to most, and were enough to land him a full scholarship. What he's learned over the years, though, was that getting into Remington was the easy part.
{His foster parents are The Leader's parents, so he lives with her. Is very close friends with The Free Spirit.}
Available | Taken

The Free Spirit
[Camila Cabello FC] grew up in the Upper East Side, and was a witness to the drama that lies within from the very start. She spent a few years wrapped up in the craziness of it all before deciding that really, it wasn't worth it. She prides herself in being free from the backstabbing and illusive life that many of her peers live, but at the same time, she knows that she can't completely escape this.
{Good friends with The Dork, The Leader and surprisingly, The Bully. Used to be friends with The Drama Queen and The Queen Bee. Very close with The Underdog}
Available | Taken

The Dork
[Tyler Posey FC] is the kind of guy who can brighten anyone's day, with his goofy and playful mannerisms, but there's no denying that he's a bit... awkward. He always struggled to get past that "pathetically-awkward-in-a-sort-of-cute-way" and hopes that senior year will finally be his chance at breaking free of that.
{Has had a major crush on The Free Spirit for as long as he can recall. Everyone seems to know besides her.}
Available | Taken

The Leader
She's already the president of the Student Government Association and the Debate Team, and she's not going to let you forget it. [Serayah McNeill FC] is strong, independent, and vocal. She knows that her thoughts are important, and her intellect combined with her refusal to be put down makes her an extremely strong individual.
{Strongly dislikes The Bully and The Hook-Up, good friends with The Brains and The Star in the Making, and is The Underdog's foster sister.}
Available | Taken

The Hook-Up
Whether you need weed, booze underage, entrance into the hottest night club, or someone to fake a phone call from your parents into the school, to excuse you from classes, [Avan Jogia FC] is your guy. He's not really a badass, like most "bad boys" are pinned as being, because he's usually a really chill guy, but his utter disregard for authority --and the law-- make him your one stop connection for any of your guilty pleasures.
{His "clients" include The Rebel, The Drama Queen, The Jock, The Charmer and The Actress.}
Available | Taken

The Rebel
At one point, [Taylor Momsen FC] sat at the top of the ladder with the girls who still today, are popular. However, things played out and she fell... hard. While she doesn't necessarily see it as a "fall" and more of herself disassociating with the plastic and superficial girls that she grew up with, those girls will tell you that she's no longer welcome anywhere around them. Ask her, and she'll tell you that that's just the way she wants it. {Is cousins with The Jock}
Available | Taken

The Transfer
[Jake T. Austin FC] is starting off his first year in New York with an exciting, yet nervous, mood, as he enters Remington for his senior year. {Lives in the same apartment building as The Rebel}
Available | Taken

The Drama Queen
As The Queen Bee's best friend, people like to think of [Taylor Hill FC] as being a sidekick, a mindless follower of [Gigi Hadid FC] who doesn't have any thoughts of her own. Give it a few minutes near her though, and you know that she has a lot on her mind, and she's going to make sure that everyone knows about it. {Recently ended a romantic relationship with The Queen Bee, after The Drama Queen found out that he was cheating on her with The Star in the Making}
Available | Taken

The Charmer
Maybe it's his good looks, or how he always knows exactly what to say, but there's no denying that [RJ King FC] is the definition of a ladies man, and that if he wants to get into bed with you, you're going to have to work hard to keep yourself from falling for his well-played words and good looks.
{Has gotten intimate (degree of that may vary) with The Drama Queen, The Actress and The Free Spirit, among others}
Available | Taken

The Angel
[Isabella Peschardt FC] seems to be the absolute sweetest girl in all of Spence. It's like people just imagine a halo to hover over her head, because she's that nice. Senior year might just be the perfect time to prove that she's more than just "sugar and spice and everything nice", though. {Recently ended a romantic relationship with The Queen Bee, after The Drama Queen found out that he was cheating on her with The Star in the Making}
Available | Taken

The Jock
Some call him the most popular guy in school, and others think that "The Asshole" is a more fitting title for him, but regardless of what you think of him, [Dylan Sprayberry FC] is one of the best (sport) players that Remington has ever seen. {Recently ended a romantic relationship with The Queen Bee, after The Drama Queen found out that he was cheating on her with The Star in the Making}
Available | Taken

The Queen Bee
[Gigi Hadid FC] is seen as royalty by her peers, for more than one reason, but one of the major and more recent ones, was her landing a major modeling gig to jump start her career. That seemed to justify the pedestal that she had been placed on since her younger years, but as anyone at the top of the food chain knows, it's not all fun and games up there, all alone. {Hates The Jock, after he recently and abruptly broke up with her. Is unaware of his fling/feelings for The Star in the Making.}
Available | Taken

The Secret Keeper
[Calum Hood FC] is known for being great with advice and allowing people to feel like they can trust him with anything. Little do they know, though, that he's got a major secret that's weighing heavy on him, too. {Has very few enemies, but is especially close with The Angel and The Leader}
Available | Taken

The Bully
[Elizabeth Gillies FC] spent most of her youth being bullied for various things, but most recently, her sexuality, once she came out as being homosexual in middle school. As theories seem to suggest, those who are abused may often turn into the abuser once they grow into themselves, and ever since she declared to herself that she didn't give a shit about what people thought about her, she's taken on a much more cynical personality, in order to prevent herself from ever being taken advantage of again. {Is very friendly with The Hook-Up, has been infatuated with The Drama Queen for quite some time, but has tried to reject the feelings by being especially rude to her.}
Available | Taken

The Party Animal
[Dylan Sprouse FC] is part of the popular crowd, but many people attribute this only because the other popular kids like to use him. He's constantly throwing parties and always seems to throw the parties that go down as the best ones that year. {Has had a crush on The Queen Bee for years, but has never acted on it due to The Jock's involvement with her, but recently developed feelings for The Angel}
---
Code: Select all

[font=timesnewroman][center][size=300]Name[/size]
[img]gif[/img][/center][hr][/hr][right][img]gif[/img]
[img]gif[/img][/right]
[size=110][b]Full Name:[/b]
First, middle (if applicable) and last

[b]Nickname:[/b]


[b]Birthday:[/b]


[b]Age:[/b]
The roleplay will begin on September 5th, 2014 so you can use that to match their birthday up with their current age.

[b]Sexual Orientation:[/b]


[b]Grade Level:[/b]
Most will be 12th grade students but if you would like to make an 11th grade student, that is fine.

[b]Hometown:[/b]


[b]Character Role:[/b]
Whatever role you chose from the list[/size]
[hr][/hr][center][size=300]Personal Life[/size][/center][hr][/hr][right][img]gif[/img]
[img]gif[/img][/right]
[size=110][b]Family:[/b]
Describe their family members and relationships with them.

[b]Home Life:[/b]
Describe their upbringing and history in general.

[b]Academic Career:[/b]
What got them into the school - Academics? Money? Sports? How well do they do academically? What clubs/sports do they belong to?

[b]Future Plans:[/b]
Do they plan on going to college? If so, which one? Career aspirations?
[/size][hr][/hr][center][size=300]Disposition[/size][/center][hr][/hr][right][img]gif[/img]
[img]gif[/img][/right][size=110][b]Personality:[/b]
Include good and bad traits. No one is perfect and no one is totally flawed.

[b]Hobbies:[/b]


[b]Bad Habits:[/b]


[b]Likes:[/b]


[b]Dislikes:[/b]
[/size][hr][/hr][center][size=300]Physical Description[/size][/center][hr][/hr][right][img]gif[/img]
[img]gif[/img][/right] [size=110][b]Face Claim:[/b]

[b]Height:[/b]


[b]Weight/Build:[/b]


[b]Hair Color:[/b]


[b]Eye Color:[/b]


[b]Other:[/b]
Anything else you think is important[/size][/font]