Name: Jack DeMure
Age:34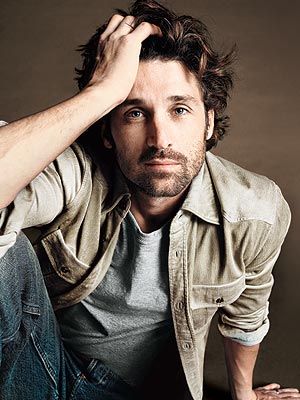 Physical description: Always shaggy and slightly unkempt Jack isn't the perfect model of an academy teacher. He seems to have an eternal five o'clock shadow, and never looks completely rested. On both palms he has elemental summoning circles tattooed. On his chest is tattooed Speramus in Deum in gothic lettering above a tribal cross with barely discernible Latin worked into it. He's usually seen wearing a rumpled gray shirt, blue jeans, and an unbuttoned over shirt.
Familiar: Igdeas is large, apathetic, and loves belly rubs. He is a bastard fire and earth elemental that doesn't like it when people remind him of his heritage. He is as solid and loyal as a mountain range, but has more personality than the average earth elemental due to his fiery heritage. He doesn't talk much, but when he does it's usually with some dry wit or useful information.
In battle Igdeas is vicious and straightforward. He can breathe elemental fire hot enough to melt stone, and has the strength to crush rocks. Igdeas gives Jack an innate resistance to fire and heat. In battle Jack can make himself incredibly dense and harden his skin without any impediment to movement. While the density doesn't give him any extra strength, just imagine the difference of being hit with a two pound object at ten miles an hour, and being hit with a two hundred pound object at ten miles an hour. He can't lift any more than he would normally, but he can pack one hell of a punch and take a shot.
Personality: Jack is sarcastic, and enjoys biting commentary. He has been made bitter over the years by the treatment of his so called colleagues in the academy. Despite all of this treatment he still takes the art of summoning seriously and doesn't tolerate students who don't. A small part of him hopes to one day rekindle the greatness of summoning, but the realist in him realizes it's just a stupid dream. He holds the council of five in contempt as cowardly old men stuck in their ways. The only person Jack has any care to be around is River, and sometimes his tolerance of her gets a bit thin.
History: Unlike most people at the academy Jack wasn't born into a family with the genetic capacity for fey sight. He was never picked on or made fun of in school because he was too smart to let anyone know about the things he saw. His family was upper class and from old money. They were always refined, elegant, loving, and supportive. He hated almost every moment with them. They were good people, but different from him. He though, acted, and cared about different things than everyone in his family. He felt alone and almost certainly thought he was going silently crazy, but never let them know. At the age of 18 they supported his dreams of becoming a world class doctor, and were about to send him off to whatever school he choose. It was mere coincidence that one day on a walk he ran into a hunter that was trying to take down a goblin. After watching the fight Jack confronted the man and demanded to know how he could see the little creature as well. It was all downhill from there.
The man told him about the academy and Jack jumped on the idea of meeting other people that could see the things he could. The sheer fact that he wasn't crazy was the greatest relief to him. After making a story of a secret private school to his family he enrolled in the academy. He learned early on that he had little talent in anything except the art of summoning. After that was found out he was shoved into the only summoning class taught by Professor Edwin. Edwin was a very dour man who was far more interested in his academic studies than in any teaching. He assigned Jack readings and watched when he attempted summons, besides that Jack mostly taught himself the art of summoning from years of intense studies, and effort. Many of his classmates dropped out, changed into a different school of hunting such as combat, or died in their attempts at summoning a creature too powerful for them to control. Eventually Jack was the only student left.
One day a young girl arrived hoping to be a student of summoning, but as usual Edwin was to occupied by his studies and decided that Jack was experienced enough to teach the girl. For years he taught her and learned with her. Eventually Edwin was promoted to the council of five, and Jack was elevated to the status of teacher. His only correspondence with his family are the Christmas cards he sends them every year. They only know that he became a teacher at a prestigious institution, but they know nothing about the academy.