Name: Fyrsra is (Icelandic for 'first ice')
Age: "Ahh~ what a trouble-some thing to keep track of."
Gender: Female
Classification: Familiar
Rank: 3
Race: Demon Beast
Appearance/Description: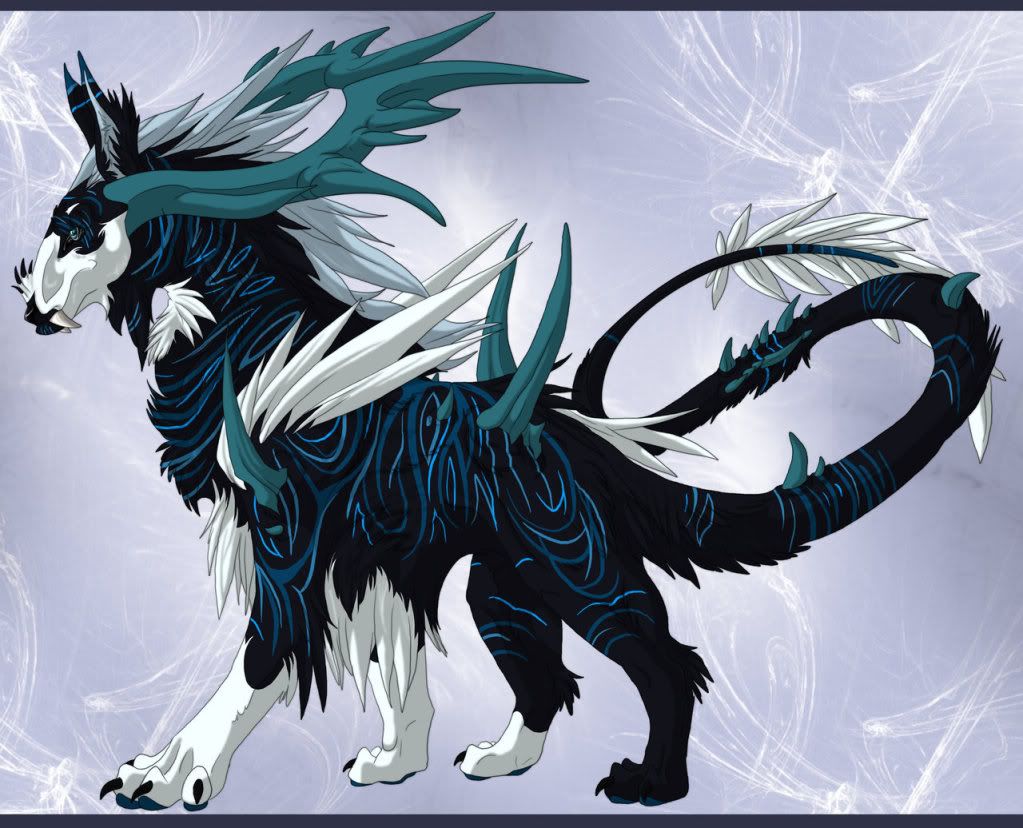 She is 2.5 meters tall and 13ft long.
Summoner Mark: Right Flank
Skills: Is quite good at making little trinkets, or 'charms' infused with small or large amounts of magic. ((Other bodily skills I avoided putting down because those can be assumed because she is a beast.))
Magic:
ís huga
- Sends a sharp sensation down the user or target of the user, down the spine that is similar to the feeling the body gets when in contact with ice. This helps heighten one's control over their senses and focus.
ís stjórn
- Magic that Fyrsta is adept with, it gives her free control over the element ice, be it from sending formations ice out to enemies, or making simple formations to suit a situation's need for it.[code][/code]