Sentai/ Ranger Name: Aka Red
Civilian Name: Unkown
Group Afilliation: All Red Rangers, most closely grouped with Captain Marvelous, and Bascoe from Kaizoku Sentai Gokaiger [He formerly worked with them as a Pirate team.]
Image/ Appearance:
Abilities and Attacks:
Soul Advent
Being the representation of every Red Warrior there is in Super Sentai for the past 30 years, AkaRed has demonstrated the ability to transform to any Red Warrior of his choosing even without an external transformation device. He simply states the transformation call 'Soul Korin, (Red Warrior Name).', a henshin sequence is shown, similar to the original transformation but with AkaRed inserted in. He seems to be able to recreate the Red Warriors attacks such as the Red Fire of MagiRed and the Blazing Fire of GaoRed. He also recreated Hurricanger's group attack Kage no Mai.
Weapon Recreation
AkaRed can also recreate any weapon a Red warrior has handled before, either which he or another warrior can wield.
Super Sentai Ball (A Group Attack)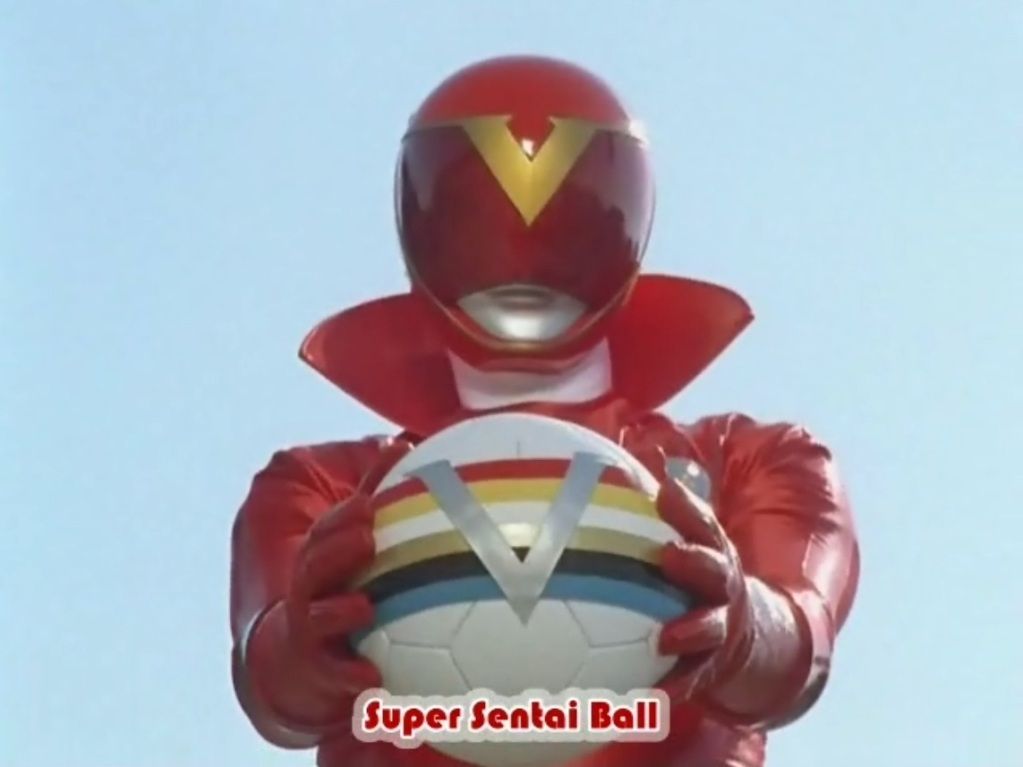 It is a dominantly white soccer ball with rings of the Super Sentai colors (Red = AkaRed, Yellow = MagiYellow, White = DekaBreak, Gold = MagiShine, Black = AbareBlack, Blue = HurricaneBlue) around it and the 30th Anniversary logo, with the silver V representing Bouken Silver. With this ball, the Super Sentai warriors were able to execute a similar finisher from past Super Sentai teams who used a ball for a team attack, ending with Bouken Silver hitting a flying kick to propel a burning Super Sentai Ball to the target.
AkaRed needs at least six other rangers to pull this attack off at full power. If alone, he will simply pike or give the ball a flying kick to execute the attack. However performing the attack alone significantly reduces its effectiveness.
Super Sentai Soul
AkaRed can act as a vessel to power up A zord by receiving the Spirits of Friendship, Passion, Justice, Courage, Love and Hope respectively from nearby rangers, each representing a part of the Super Sentai Spirit. With these Spirits, a zord can be upgraded into Burning Legend Form.
Zords: None
Personality: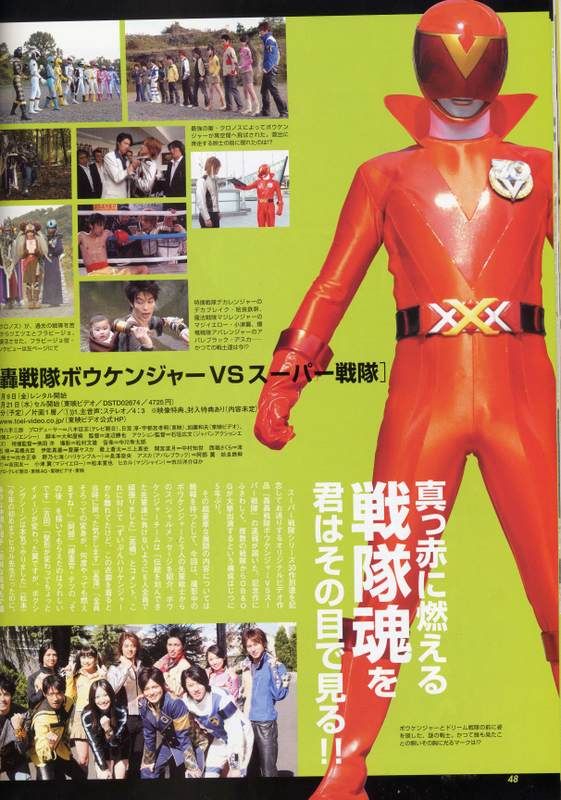 AkaRed is a pretty mysterious fellow. He is a crusader for justice although he can sometimes use unconventional means to obtain the justice he seeks. He's very wise and is generally kind. He's a very inspirational man to be around.
Story: Aka Red is the spirit of the Super Sentai's red warriors, able to use his Soul Advent to assume the forms of the first 29 red-suited Sentai members. He first appeared on Earth to the Boukenger to gather Alumni Sentai together to battle Chronos. After the Legend War, Aka Red was searching for the Ranger Keys and bumped into pirate Captain Marvelous as he found the Akaranger Key. Aka Red became leader of the Red Pirates to battle the Zangyack before his group wiped out, giving Marvelous the GokaiGalleon, Navi, and the Ranger Keys to find the Greatest Treasure before sacrificing himself to ensure his crewmate's escape.
The Earth finally found peace. However, an evil magician from space resurrected the forces of evil that were once defeated by the Super Sentai of the past. They aim to take over the Earth and began launching their assault on the now peaceful planet. Akared appeared and began to fight of the initial attack but he needs assistance. Akared sent out a call to arms to the Super sentai of days past. Who will answer the call and drive out the Dark legion of destruction (DLD).
Other Information: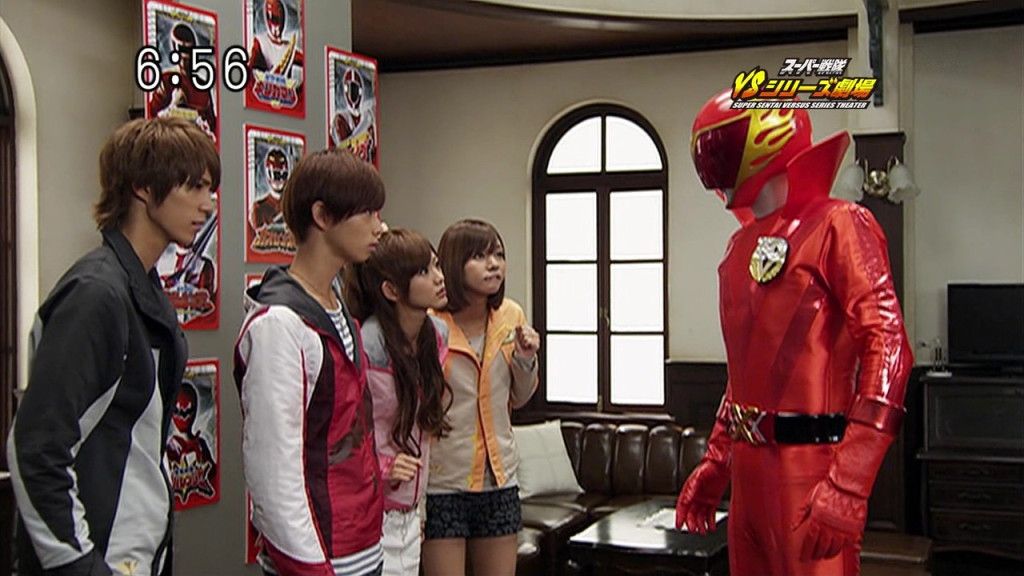 No one knows what he looks like in his de-transformed state.