Sentai/ Ranger Name: Dia Jack (ダイヤジャック Daiya Jakku?)
Civilian Name: Ryu Higashi (東 竜 Higashi Ryū)
Group Afilliation: Dengeki Sentai JAKQ
Image/ Appearance:
Ryu Higashi Civilian appearance

Ryu Higashi aged, (Before Akared restored his youth to maximize his fighting ability[akared did this to all aged sentai/ rangers], however even while aged he never lost his fighting ability)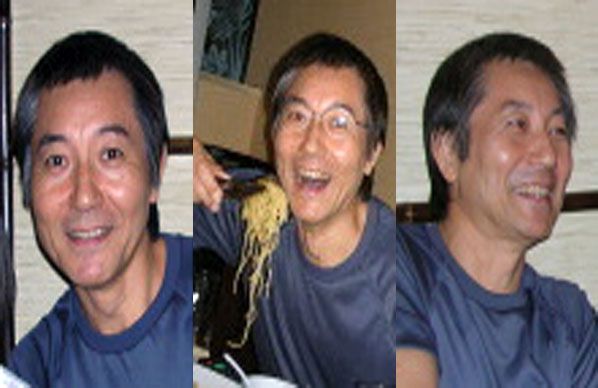 Ryu as Dia Jack

Abilities and Attacks: His bionic enhancements allowed him to manipulate electric currents. From his right second finger he was able to pull out his "Eleki Cutter" (Electric Cutter) which he can use to cut through dense objects. From his left ring finger he is able to pull out his "Dia Laser" which can fire a laser beam that can shear through most materials. As Dia Jack, Higashi wields the powerful "Dia Sword" which he can imbue his electrical powers to strike the enemy with deadly effect. The sword can slash and cut through solid steel and other dense metals. It can also be used to focus and fire electrical bolts of energy.
(Group Attacks: J.A.K.Q. Covack (ジャッカーコバック Jakkā kobakku?) - The four J.A.K.Q. members surround and grab the monster and throw it upwards before executing a flying kick mid-air to send it flying further. The finishing blow is a combined beam fired from their right fists. Ryu can now accomplish this attack on his own without the aide of his teammates but the attack isn't nearly as strong without the others.)
Zords: Sky Ace - Aircraft piloted by either Spade Ace and Dia Jack or by Clover King, Joker and Keiko Hayashi (Agent 7). The aircraft's top speed is Mach 2.
Jack Tank - Armored vehicle piloted by Dia Jack, Clover King or Spade Ace. The tank has a top speed of 350 km/h.
Mach Dia - Race car driven by Dia Jack, with a top speed of 450 km/h.
Personality: Higashi is a rough and gruff individual who is at times very head-strong. A bit of a loner, he does tend to prefer working alone. He continues to keep in touch with his former boxing partners. Higashi loves jazz music and fast cars. Despite his tough exterior, he does indeed have a soft side to him. He's generally a nice tough guy. He has a fondness for little children and in his spare time coaches a little league baseball team.
Story: A former Welterweight Boxing Champion of Japan. He was falsely accused of murder by greedy boxing promoters in Las Vegas when he refused to rig a Championship fight. He was intercepted by Joker when he was being extradited to Japan for prosecution. Joker offered him the choice of working for ISSIS as part of J.A.K.Q. or serving his prison sentence. Higashi reluctantly accepted Joker's offer albeit with reservations.
Higashi has been a member of J.A.K.Q ever since. He fought in the zangyaku war and lent his powers to the members of Kaizoku Sentai Gokaiger to utilize until the Zangyaku threat was nullified. He now has his ranger key and powers restored to him. With Akared's arrival and call to arms, Higashi has had his youth restored to him somehow, as did all aged sentai. Now it seems Dia Jack is needed once more and ryu Higashi is more than happy to give evil a left hook again.
Other Information: He is interested in seeing the more flashy abilities of the later Sentai warriors. He considers himself somewhat of a mentor of other Blue Sentai Warriors, having been the second Blue Sentai Warrior.