"If you aren't the one controlling your own thoughts, feelings, and emotions then you are the one being controlled."
HAVEN LECLAIRE || ENERGY EMISSION || TWENTY-SIX || HETEROSEXUAL
---
---
---
---
Haven has the power of energy emission. If used correctly she could use it to make light, charge something, or as a weapon (by shooting energy balls from her hands). Unfortunately, although she contains the power fairly easily, she is unable to control it. Her powers are very much controlled by her emotions. If she starts to feel any emotion too intensely, whether it be anger, fear, or even excitement, she can shoot out bursts of the energy, which can be rather dangerous. So, Haven has learned to keep herself calm and collected, even in the most stressful situations. She can tell when her powers are starting to flare up because her hands and hair start to glow and she can feel the energy starting to flow throughout her body. That's when she knows she needs to take a deep breath and calm down. When she does use her power, it is very sporadic. She has trouble controlling how much energy comes out, what form it is in, and what direction it goes in. Since she hasn't mastered controlling the power, she tries to keep it from being used as much as possible.
---
---
---
---
┍━━━━━━
LIKES
━━━━━━┑
Haven's favorite food is
avocados
. She loves them and always tries to find different recipes to use them in. She also likes to use
hot sauce
on almost anything, specifically Cholula hot sauce. Her favorite color is
yellow
. Haven rather enjoys
rainy days
. She loves to go out in the rain because she likes how it feels on her skin and how it makes the air smell. One of Haven's guilty pleasures is a
dirty chai
from a small nearby café.
┕━━━━━━━━━━━━━━┙
┍━━━━━
DISLIKES
━━━━━┑
Haven cannot stand
cherries.
She can't even stand the smell. It reminds her of cough syrup. She also does not like
having powers.
. She has always thought about what life could have maybe been like if she was normal. Haven tries not to dwell on it though since it's something she cannot change. Haven also hates having to do something if she does not know the reason behind it. If you give her an order she is likely to ask
why
. She doesn't do this to be defiant, she just doesn't think following someone blindly is a good idea.
┕━━━━━━━━━━━━━━┙
┍━━━━━
HOBBIES
━━━━━┑
Haven enjoys
reading.
She loves to be able to escape from her own world, even it's only for a moment. Haven loves to
hike
. She finds it peaceful and relaxing to look at all the scenery and just take it in. Haven always likes to find an excuse to get out of the Barnyard. She does not like to feel cooped up there all day long. Haven also enjoys
painting
. She doesn't like to paint at the Barnyard though. She often brings her supplies with her when she hikes and stops somewhere along the hike to paint.
┕━━━━━━━━━━━━━━┙
---
CALM || COLLECTED || WORKAHOLIC || OBSERVANT || EMPATHETIC
Since her powers are very much controlled by her emotions, she learned from a young age to always keep her emotions in check. So, she always keeps a level head about her. Haven is very sensible and grounded and tends to be the voice of reason in a situation. She has a very wry personality, often making keen observations or (somewhat humorous) comments in a dry tone. She is normally very cool and unflappable, calm under pressure, and extremely competent. She does things with minimal fuss, displaying grace, skill, and dignity. Haven tends to be a silent observer and likes to sit back and listen to what is going on before jumping to conclusions.
Haven always tries to keep busy with something. She does not normally give herself time to relax. After getting to the Barnyard, Haven started working two jobs. During the day she works answering phones at a call center and at night she works the graveyard shift at an office building. Haven is very frugal and saves most of her money. Haven would never admit to being a workaholic though. She uses the excuse that she has to save up because she wants to get her own place by herself, but she had enough put away for a small apartment. However, she still chooses to stay at the Barnyard.
Haven has a strong heart for others and is always willing to offer a helping hand or listening ear to anyone who needs it. She loves feeling useful, and helping others, even if it's only in a small way. It gives her a momentary feeling of fulfillment that she is constantly chasing.
---
---
---
---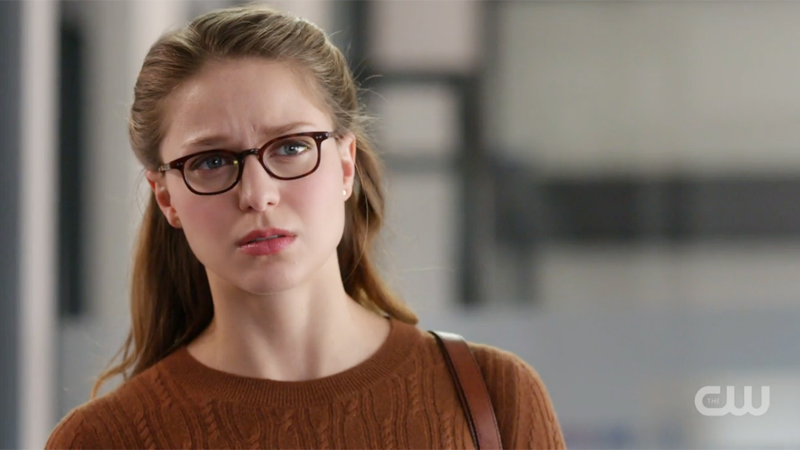 Haven grew up in a very conservative home. Her dad was a Baptist preacher and her mom was a stay at home parent. So, Haven got a lot of attention because she was an only child and her mother was always home. Haven powers started showing at a very young age. Her parents were very unsure of how to handle them, because they never had any powers. Haven's father was very scared of the unknown and thought that powers were unnatural. Normally both of Haven's parents were very loving parents and good care takers, but when it came to her powers he was harsh and relentless. When Haven used her powers, even when it was an accident, she was punished. So, she learned very quickly how to keep her powers under lock and key. She became very studious and always worked hard to prove herself a good daughter to her mom and dad, and in return she earned their love, at least for a short time. They seemed like the perfect family. Nobody knew about her powers. Then, things seemed to become even more perfect when they found out Haven's mom was pregnant with a baby boy. Haven was so excited and was determined to be the best big sister. Then, things took a turn for the worst. During the sixth month of the pregnancy, Haven's family were driving home from church when a drunk driver came crashing into them. Both the mother and her unborn baby died on impact. Haven and her father survived with some broken bones, but nothing too serious. During the craziness of it all, Haven was scared and panicked and accidently sent out bursts of energy from her hands. Everyone who rushed to the scene to help saw. While they were still in the hospital, some people from the superhero program came to talk to Haven and her dad about the program. Haven's father decided that after everything he just lost, he didn't have the strength to deal with and raise an abnormal teenage girl. So he relinquished his rights as her guardian and Haven began attending the Superhero program. She started later than most of the other kids though, already being sixteen. At eighteen she was dropped from the program because of her lack of control when she used the power and due to the fact that she was so afraid of her power that she was unwilling to use it to practice and get better.