---
---
███████████████████████████████████████████████████████████████████████
---
---
marina ayers

tidal

if you aren't making waves, you're not kicking hard enough
༄
---
---
███████████████████████████████████████████████████████████████████████
---
---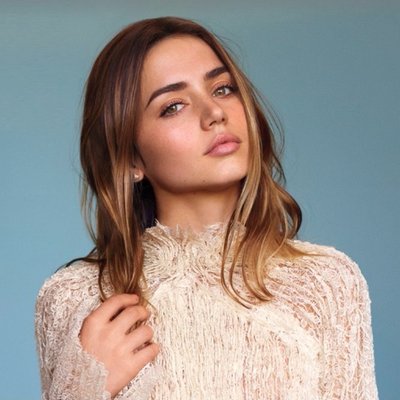 x
x
x
x
x
x

x
NAME

xxx

marina blue ruthoyon ayers



NICKNAMES

xxx

mari, blue, bubbles (hates)



AGE

xxx

twenty-four



GENDER

xxx

cisfemale



SEXUALITY

xxx

bisexual



SPECIES

xxx

atlantean



NATIONALITY

xxx

atlantean-american



HOMETOWN

xxx

atlantis miami, fl



OCCUPATION

xxx

animal keeper at the aquarium
---
---
███████████████████████████████████████████████████████████████████████
---
---
x
x
x
x
x
x
x

HEIGHT | WEIGHT

xxx

5'6" | 123lbs



APPEARANCE
xxx
Mari definitely has a beach-babe vibe going for her (which is rather fitting). Tan-skin, the occasional splatter of light freckles, and tawny hair dirty blonde hair, it's not hard to tell she spends most of her time by (and in) the water. Marina doesn't believe there to be anything too special about her appearance, believing her features to be rather plain but most can see that she is a rather beautiful woman. A delicate face framed with alluring hazel eyes, and pouty lips.

Since Marina had been more or less been living by the coast her entire life her wardrobe is very comfy and fit for warm weather. She always feels awkward in tight fitting clothes, and will run the other direction from the more revealing - clothing. She's a true tomboy at heart, and won't ever shy away from a floral dad-shirt every once in a while. Her "style" tends to lean more towards the beachy side, she can throw out a seemingly trendy and 'girly' outfit once in a while but her go to is 'flowy & floral'.
---
---
███████████████████████████████████████████████████████████████████████
---
---
x
x
x
x
x
x
x
x
x
x

ABILITIES

xxx

The Atlanteans are an offshoot of humanity that is biologically adapted to the deep ocean environment. For Marina, this means that she can breathe underwater, as well as her body remaining in peak physical condition, all by-products of her body being adapted to survive unprotected in the tremendous pressures of the ocean depths.

Marina has the power to manipulate water as it is a talent that runs in her bloodline. She is able use this ability to serve any number of uses, e.g. water blasts, whips, waves, shields, or waterspouts to lift her into the air. She can only manipulate water from a nearby source, like fire hydrants, lakes, etc. as she is not able to generate water herself. Her water blasts are capable of slicing through metal and other materials. Marina has learned the unique ability to solidify water into a myriad of different weapons for physical attacks. So far she has created swords, maces, sledgehammers, a small shield, and a large eel.



WEAKNESSES

xxx

As an Atlantean, she can breath underwater and on land. She can be immersed indefinitely without suffering any ill effects and due to her royal lineage, she can survive on land longer than an average Atlantean. This length can be extended by the humidity in the atmosphere but eventually prolonged dehydration will weaken her thus she must return to aquatic environment for a various period of time. She is also weakened when exposed to high temperatures and dry conditions. Most of all, Marina can't generate water so she must have a ready source to be able to use her abilities.
---
---
███████████████████████████████████████████████████████████████████████
---
---
x
x
x
x
x
x
x
x
x
x
x
x
x
P E R S O N A L I T Y

xxx

In truth, Marina has a heart of gold. While her temperament can sometimes mimic the sea making her a little moody sometimes she is one of the most compassionate people you'll ever meet. She is one to stick up for herself and others when someone steps out of line, making her a great friend to have. Marina always wants to be there for her friends, and being a great listener is one of her many attributes. This would seem to point to her being a great leader amongst the many, but it is quite the opposite. Marina has always been one to cave under pressure, and is too much of a perfectionist for her own good. Her insecurities and self-doubt are the reason she left her kingdom, out of fear that she could never live up to be the Queen her mother always wanted her to be.

Marina is a very open person. On a good day she almost resembles a very playful tide. She's bubbly, loyal, and a true comedic. She loves making others laugh and is wonderful in the field of pep talks (even though she seems to need them the most). She is like a tidal wave of optimism, that everyone needs in their life. Granted as she's gotten older she's grown out of her eternal optimism and shifted to become a bit more realistic. However like most Atlanteans she has the temperament of the sea and her attitude can change quite quickly. She has been known by her friends to go from entirely optimistic to completely defeated. Marina's entirely prone to going through moody phases of doubt and weariness, which to others can be quite exhausting to watch and endure making her best left alone when she's in one of her 'moods'. Having to conceal her true identity has truly been hard for her as she hates being dishonest. However, she knows for her safety that she must keep it a secret and hasn't told anyone since she moved indefinitely to land.

Marina can be a bit stubborn in her decisions, not in the sense that she believes she's always right but she hates being told what to do. In all, Marina is full of compassion and energy, complemented by a realistic, if sometimes distracted, mind. She is a natural born leader and great at getting attention, (she just doesn't know it yet).
---
---
███████████████████████████████████████████████████████████████████████
---
---
x
x
x
x
X
X
X
x
X
x
x
x
x

LIKE & DISLIKES

xxx



the beach

+

cuddling

+

rock music

+

blueberry smoothies

+

surfing

+

sharks

+

freckles

+

dogs

+

summer

+

fuzzy blankets

+

dancing

+

oversized sweaters

+

the smell of lavender

+

warm bed sheets

+

rom coms

+

caramel corn

+

good deals

+

fireworks

+

long Island teas

+

the color purple

+

boys & girls

+

rock music

commitment

-

arrogance

-

hypocrites

-

being alone

-

crowded rooms

-

rules

-

the Titanic Movie

-

cheaters

-

heights

-

studying

-

being alone

-

mushrooms & olives

-

tap water

-

waking up before her alarm

-

bad winged eyeliner

-

six-inch heels

-

faux fur items

-

people who really overdo it

-

classical music

-

mathematics



HABITS, HOBBIES & QUIRKS

xxx



Marina has a small wave tattoo on her inner right wrist that she got when she moved to land. When she is nervous she will bite the inside of her cheek and aimlessly tap her finger on her thigh. Mari often crinkles her nose when she doesn't like something, or is unappeased. She also snorts when she laughs and she believes it is possibly the most unattractive thing she's ever heard. Again another thing she hates. Oddly, Mari is also ambidextrous. As for some of her favorite things, Marina loves to be by the water. City-life was something she was most definitely not cut out for so when she has the chance to go to the ocean she'll take it. Surfing was something she picked up from the locals during her time in Florida and it's an enjoyable pastime for her.



FEARS



Marina is terrified of enclosed spaces and can't function when she feels smushed or trapped. She also has a fear of her identity being revealed and instantly being rejected by those around her.
---
---
███████████████████████████████████████████████████████████████████████
---
---
x
x
x
x
x
x
x
x
x
x
x
x
x
x
x
x
x
x
x
x
H I S T O R Y

xxx

Marina Blue Ruthoyon was born to King Jokonn and Queen Aiarah of Atlantis. Her birth was a miracle to the kingdom as the queen was known to struggle with fertility issues. They celebrated for a week, and named her 'Marina' of the sea. Growing up a princess was not nearly as lavish as the world painted it out to be. She was constantly ushered into classes, training, ettiequte, on the daily and rarely had any time to herself as a child. Thankfully, her parent's loosened up slightly when by another miracle her brother, Aenon was born when she was ten. A lovely little boy, Marina was rather close to her brother growing up. He offered her some sense of normalcy as she was constantly being prepped to rule.

When Marina reached seventeen, the year before her coronation she began to have doubts. Her heart yearned for something more than being stuck in a palace for the rest of her life. She found herself more and more, sneaking out at night to the trenches or to the shore. Always being careful to avoid unwanted attention. Atlantean's had ceased all contact with the shore-dwellers for thousands of years and her parents only ever spoke of them in a negative light. As she got more comfortable sneaking out Marina found herself even engaging with some of the shore-dwellers, they smelled a little strange but- seemed friendly enough. On land, she felt free and able to do things she never thought of not pressured by her parents or her people. Marina even made a friend. Shayna, a surfer, who gushed about boys, homework, and shopping, something Marina had never even heard of.

It wasn't long before her parent's found out. They were angry- oh and so disappointed. Her parent's forbade her from ever going above the water and Marina snapped. She was furious with them for keeping her sheltered and locked away. It was then she realized she never wanted any of this. Nor did she believe she would ever live up to be the Queen her people needed. So on the dawn before her eighteenth birthday she left.

Adjusting to land was harder than she ever could have imagined. Drinking nearly one and a half gallons of water a day, and hiding her heritage. It was terribly lonely and there were moments when she thought of going back. But how could her parents ever look at her the same again? Did they even love her? Still more than anything her heart ached for poor Aenon, she missed her brother more than anything.

Eventually, Marina got wind of what the shore-dwellers called 'superheroes'. People with abilities, like her, saving others from injustices. It was a fascinating thought and she felt as if this might be a calling to her, for her purpose on land. Marina spent countless days figuring out how to get in touch with these heroes, after all they don't just hand out applications. Eventually, she found the right people and showcased her talents of hydrokinesis, offering to help. Of course, she concealed her species, no telling how they would react to her Atlantean blood. For once however, she didn't have to hide her abilities and it felt exhilarating. Unfortunately they had no need for her talents at the time and instead placed her in the Barnhouse. While she felt a bit useless for a while, she came to know those around her quite well and has enjoyed the new group of friends she's made. Even though she's being lying to all of them from the start.
---
---
███████████████████████████████████████████████████████████████████████
---
---