___________________________________________________________________________________________________________________________________
╔
╗
═══════════════════════════════
▬▬▬▬▬▬▬▬▬▬▬▬▬▬
❝
I may look small, but I am strong
❞
▬▬▬▬▬▬▬▬▬▬▬▬▬▬
ɗιαƖσgυє cσƖσя
✦
#8B3A3A
тнσυgнт cσƖσя
✧
#868669
【
Innocent ▮ Taylor Swift
】
╚
╝
---
---
╔
║
║
║
║
║
║
║
║
║
║
║
║
║
║
║
║
╚
╗
║
║
║
║
║
║
║
║
║
║
║
║
║
║
║
║
╝
『
NAME
』
Eris Maria Jackson
『
NICKNAME
』
N/A
She much prefers Eris over anything.
『
AGE
』
12 Years Old
『
SEXUALITY
』
Asexual/Aromantic
『
ETHNICITY
』
Half Swiss, Half English
『
ABILITY
』
Telepathy/Telekinesis
Also known as Psychokinesis
---
---
▬▬▬▬▬▬▬▬▬▬▬▬▬▬
❝
Cut off my wings, come lock me up.
❞
▬▬▬▬▬▬▬▬▬▬▬▬▬▬
---
---
▒
☪
▒
▒
▒
☪
▒
▒
▒
☪
▒
▒
▒
☪
▒
▒
▒
☪
▒
▒
▒
☪
▒
▒
▒
☪
▒
▒
▒
☪
▒
▒

『
HEIGHT
』
4'9"
『
WEIGHT
』
5st.9lbs
『
HAIR COLOR
』
Ombre from brown to blonde
『
EYE COLOR
』
Hazel
『
GENERAL
X
APPEARANCE
』
Eris is the image of innocence, from her small and slender frame to the large, doe-like eyes framed with long lashes. She has an air of playfulness about her, and her smile is contagious. Her small frame is quite frail and fragile to look at, but it's really quite the opposite. Eris is in peak athletic condition, due to the intense exercise she had and keeps up. She is quite tall for her age, and has long, willowy limbs. Overall, though, her facial features are petite - except her eyes, which are large, almond-shaped and hazel in colour. She has a button nose, pink lips, rosy cheeks, and a slim bone structure.

Her hair is brunette at the top, but lightens to blonde about halfway down her head. It's quite short, just reaching her shoulders, but it is long enough to do something with. She has a long side fringe, but she normally parts her hair in the middle. Her hair is also naturally wavy, but sometimes she gets someone to straighten it for her. It's quite a fine texture, but there's quite a lot of it. It's easily caught by the wind, so is often blowing around behind her.

Eris' body is dotted with scars, from IV lines to injections, and that one time she got appendicitis. Her arms, wrists, and elbows are the main points of her scars, so she normally covers them up. She also has several scars on her stomach, from the emergency removal of her appendix. Apart from that, she has no tattoos or piercings, since she's too young for tattoos and the lab wouldn't allow any piercings in case they upset the machinery.

Eris is extremely fashionable. She adores cute clothes, especially skinny jeans, jumpers and scarves. She can normally be found wearing jeans of some sort, and never shows off her mid-riff. She always wears sleeves that cover her elbows, even if it's extremely hot outside. She doesn't wear a superhero costume - she thinks it's tacky and she can blend into a crowd rather easily anyway.
---
✄

┄┄┄┄┄┄┄┄┄┄
▒
☪
▒
▒
▒
☪
▒
▒
▒
☪
▒
▒
▒
☪
▒
▒
▒
☪
▒
▒
▒
☪
▒
▒
▒
☪
▒
▒
▒
☪
▒
▒
▒
☪
▒
▒
▒
☪
▒
▒
▒
☪
▒
▒
▒
☪
▒
▒
Altruistic
▪
Affectionate
▪
Sarcastic
▪
Free Spirit
▪
Fun-loving
▪
Trusting
▪
Ingenuous

Eris, to say the least, is a free spirit. She's not afraid to get up and do her own thing, often doing just that. She can disappear off on her own for days at a time. With this comes her stubbornness. She's witty and snarky, and not afraid to put up a fight. She actively seeks fun and freedom, and hates being told no. She often acts out when she is told no, and often goes against their words - reverse psychology affects her deeply. More often than not, Eris is left alone, and just does what she likes. She hates being cooped up inside and often just roams the streets, looking for something interesting to do, all the while staying out of sight. After all, she is still on the run.

However, Eris is a sweet kid. She always goes out of her way to do nice things for people, like finding presents for them, whether that be a daisy chain bracelet or a bar of chocolate, or a sweet little note. She always puts her own nature to one side when someone needsher to just be there and listen. Her altruistic side means she is a lovable little character, and she often shows affection back. She adores hugs, and she often messes with those she calls her friends. She is everything one could want in a friend.

Eris has downsides, though. She is extremely trusting of others, and can be described as ingenuous. She trusts without a second thought and that can put her in dangerous situations. She often catches on after it's too late, which is where her intelligence comes in, but as a super it could land her in the villain's hands, or worse, the old science team.

---
▬▬▬▬▬▬▬▬▬▬▬▬▬▬
❝
I can't be controlled
❞
▬▬▬▬▬▬▬▬▬▬▬▬▬▬
---
╔
║
║
║
║
║
║
║
║
║
╙

◖
Summer
▮
The sunshine, and light breezes always put Eris in a good mood.
◗
◖
Doing what she likes
▮
The ability to get out and do what she likes is very comforting to Eris
◗
◖
Telepathy
▮
It's a great way to stay in contact with people, and mess with their heads.
◗
◖
Rabbits
▮
She used to own a few when she was a child, plus they are cute, fluffy, and shy.
◗
◖
People
▮
Due to the isolation in her past, Eris likes people. She likes the diversity of others and learning about other's lives
◗
╗
║
║
║
║
║
║
║
║
║
╝
◖
Scientists
▮
Her past has given her a huge phobia of scientists, which is understandable
◗
◖
Pain
▮
Like any child, Eris hates pain. She can't deal with it well.
◗
◖
Pushy People
▮
People that push their own way on ERis and try to take advantage of her really annoy her. Just... What sort of person does that, anyway?
◗
◖
Her parents
▮
After they gave her away willingly, Eris has no love for her parents. She resents the fact that they left her there without even a goodbye.
◗
◖
Being inside
▮
After being cooped up inside for years without even seeing the sky, it's no wonder that Eris hates being inside without at least one window open.
◗
◖
Loud Noises
▮
They make her jumpy, nervous, and they hurt her ears. Why would she like them?
◗
---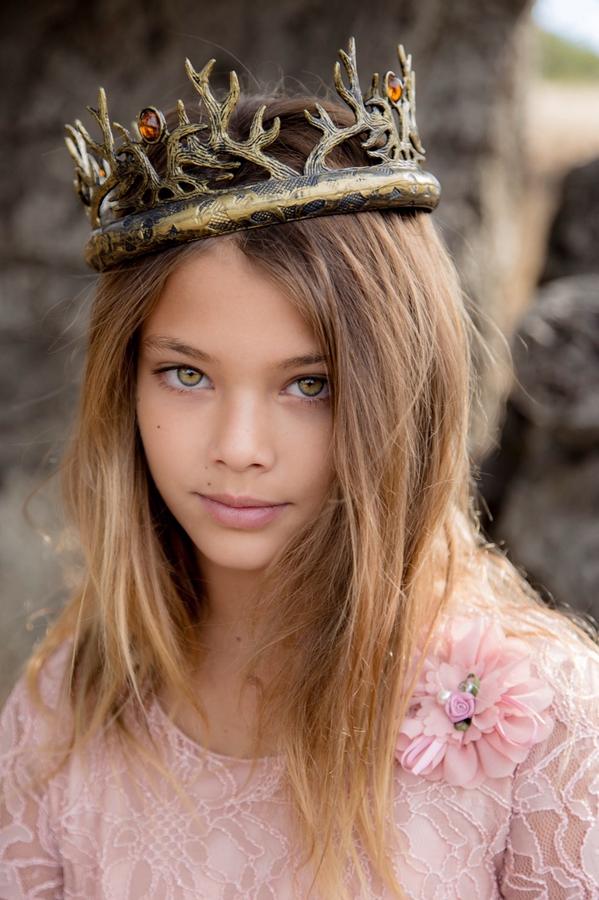 ▒
☪
▒
▒
▒
☪
▒
▒
▒
☪
▒
▒
▒
☪
▒
▒
▒
☪
▒
▒
▒
☪
▒
▒
║
║
║
║
║
║
║
║
║
║
║
║
║
║
║
║
║
║
║
║
║
║
║
║
║
║
║
║
║
║
║
║
◖ Parkour ▮ Although she hates to acknowledge this, Erin is incredibly competent at running, climbing, and other similar abilities ◗
◖ Determination ▮ Eris... is stubborn. As soon as she's set her mind on something, nobody's stopping her. ◗
◖ Agile ▮ Eris is flexible, and can move her body in ways a lot of people can't. For example, she can do walkovers, and the splits. ◗
◖ Persuasive ▮ Eris finds it easy to convince people to do things. Maybe it's just the way she talks. ◗
◖ Ingenuous ▮ Eris is incredibly open to manipulation, both due to powers and the way people speak. She is easily controlled, for the most part, and if she's not out doing her own thing, she'll do what you ask of her. If you ask nicely, that is.◗
◖ Trusting ▮ She trusts anyone that's human. That is to say, she trusts way too easily and it gets her in sticky situations.◗
◖ Allergic to Peanuts ▮ Eris will go into anaphalaxis if she eats or touches a peanut. ◗
◖ Swimming ▮ Eris has never learned to swim, so she's pretty vulnerable if it comes to water. ◗
◖ Loud Noises ▮ Eris is pretty jumpy, and loud noises can frighten her. That, and the fact that she's listening to everyone's thoughts at once can mean that too much noise gives her an instant headache. ◗
◖ Nosebleeds ▮ Eris gets a lot of nosebleeds - especially after using her telekinesis for a prolonged amount of time.◗
Eris believes in the Paranormal. She reasons that if powers exist, why can't ghosts, vampires, werewolves, and all the rest exist, too? She also has to organize everything. She hates it when things are out of order, and often arranges things in colour order. She cannot sleep without a stuffed toy, which is a closely guarded secret. She has a habit of braiding her hair when she's bored, and tying it up in fancy styles. She bites her nails when nervous, and likes going on long walks in the rain, with her earphones in, especially if she's feeling especially introverted, or wants to be alone. She is still a child, so it's unsurprising to hear that she is very childish.
Eris is terrified of doctors, scientists, or anything similar to that. This is mainly due to her past, but even the smell of steriliser makes her feel woozy and faint.
---
▬▬▬▬▬▬▬▬▬▬▬▬▬▬
❝
I shall never be destroyed
❞
▬▬▬▬▬▬▬▬▬▬▬▬▬▬
---
▒
☪
▒
▒
▒
☪
▒
▒
▒
☪
▒
▒
▒
☪
▒
▒
╔
║
║
║
║
║
║
║
║
║
║
║
║
║
║
║
║
║
╙
▒
☪
▒
▒
▒
☪
▒
▒
▒
☪
▒
▒
▒
☪
▒
▒
╗
║
║
║
║
║
║
║
║
║
║
║
║
║
║
║
║
║
╝
『

POWER

』
Eris has both telekinesis and telepathy - the ability to move objects with her mind, and the ability to read and project thoughts. Also called psychokinesis, Eris' main defence is her telekinesis. She has a unique way of using her power - instead of being focused through her hands, Eris' power is focused through her eyes and her imagination. If she wishes to move something, she has to picture it moving in her mind, before it will move. For example, if she wishes a book to levitate several inches off the table, she must stare at the book and picture it lifting up and holding there in her head first. Only then will the book move. Eris can use this in several different ways, such as lifting heavy objects, breaking objects, moving or throwing smaller objects with force, pushing objects or people away, freezing people in place, causing large explosions, homing objects onto people, or using objects with her mind, such as unlocking a door.

Eris also possesses telepathy. This allows her to talk through her mind - projecting and reading thoughts. She can also project memories or even 'see' or experience other's memories, if they willingly open up the channel to her. She can also use herself as a channel for others minds to talk to each other, and because of the way her power works, she is omnilinguistic - she can understand all languages, although this hasn't been widely tested. She often projects in images, but these can easily be understood as words.

『

LIMITATIONS

』
Eris' use of telekinesis often gives her nosebleeds. If it goes on for too long, or Eris continues to force herself to use her power, she can faint from losing too much blood. It also takes a LOT of time, effort, and energy to make objects move - the bigger the object, and the longer it's moved for, controlled, held in place, or lifted, the more energy it uses. Eris can easily get drained quite quickly, which is likely to improve with practice and age. On top of that, she cannot control anything that someone else is controlling - whether that be an automaton, a golem, or another person, as they control themselves. The objects she controls have to be physical - she cannot control any energy form, or magic. Her power is only as strong as her mind, and while her mind is exceptionally strong, in some cases, people may be able to break free from her hold. She can only move objects in her field of view, and a radius of 50m.

As for her telepathy, Eris has to touch someone first before her telepathy will work, and once they've been touched, she can never close the link unless they go out of range. They are omnipresent to Eris - the people she connects with are always in her mind in some form or another. On top of this, the thoughts can range in sound - the most intense ones are the loudest, but other thoughts that aren't as intense are also present at the same time, just harder to hear. Eris can also accidentally send memories or thoughts to other people, and she has to maintain a constant link physically before she can read or see someone else's memories. However, the openness of her mind leaves her vulnerable - others can use mental based powers to affect her up to three times as powerfully as normal. This includes any form of mind control, psychokinesis or other mental powers.
---
▬▬▬▬▬▬▬▬▬▬▬▬▬▬
❝
Love doesn't have to be hugs and kisses. It could just be a small, thoughtful gift.
❞
▬▬▬▬▬▬▬▬▬▬▬▬▬▬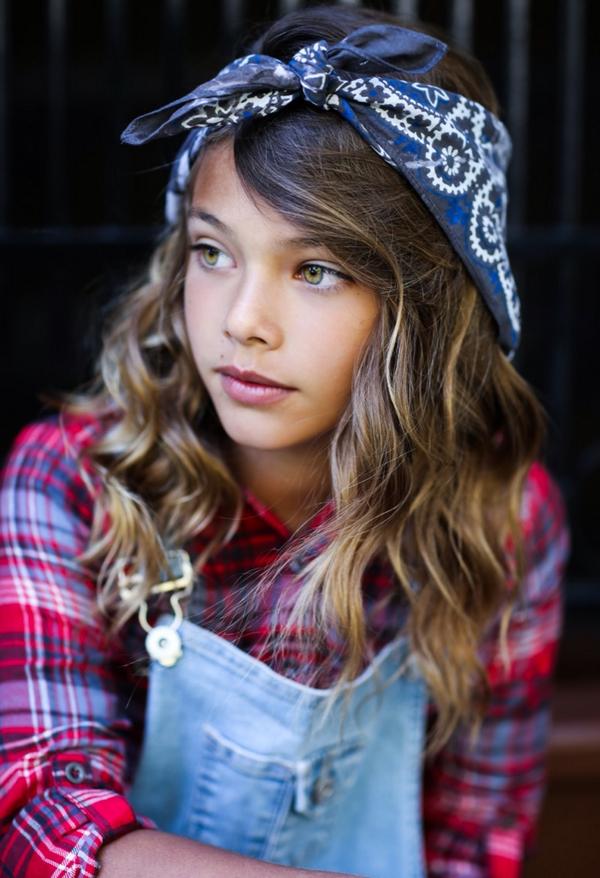 ▒
☪
▒
▒
▒
☪
▒
▒
▒
☪
▒
▒
▒
☪
▒
▒
☪
▒
▒
▒
☪
▒
▒
▒
☪
▒
▒
▒
☪
▒
▒
▒
☪
▒
▒
▒
☪
▒
▒
▒
☪
▒
▒
▒
☪
▒
▒
▒
☪
▒
▒
▒
☪
▒
▒
▒
☪
▒
▒
▒

║
║
║
║
║
║
║
║
║
║
║
║
║
║
║
║
║
║
║
║
║
║
║
║
║
║
║
║
║
║
║
║
║
║
║
║
║
║
║
║
║
║
║
║
║
║
║
║
║
║
║
║
║
║
║
║
║
║
║
║
║
║
║
║
║
║
║
║
║
║
║
║
║
║
║
║
║
║
║
║
___

B

iography
Eris was born seemingly normal. She was the first and only child of her parents, Milena and Castor Jackson. As a baby, she was never a problem - she hardly cried, because her parents always seemed to know exactly what she wanted, when she needed it. It came to Eris' parents' attention that she was incredibly bright. Soon after she began speaking, she was articulated and spoke with perfect grammar. At the age of three she could confidently spell many sophisticated words, easily do sums and even had a basic grasp of how the world around her worked. She had an intelligent hunger, one her parents adored and also feared.

When Eris began school at the age of four, she was moved up to the older classes relatively quickly. The speed she picked up on things was incredible, unfathomable. It was unknown how she did it, but one day Eris went too far by asking a question nobody could have expected her to ask. The previous day, her teacher had been to a funeral, and Eris asked her what it was, and asked about the person who had died, using their exact name. It freaked Eris' teacher out, and while she was scolded, the teacher also reported her to the authorities for displaying unnatural intelligence. Unknown to Eris, or her parents, scientists began to monitor her progress, home life, and studies. Meanwhile, Eris had discovered the internet. She accessed much higher level knowledge, and yearned to understand it. When she came in with a degree level test in English Language, which she had aced, the scientists stepped in. They visited her home, and her parents, who were concerned and freaked out by their daughter's progress, didn't take much persuading to allow the men to take their daughter. She was taken to a facility in the countryside, far away from anything Eris had ever known.

Over the next five years, Eris was subjected to hell. Every day, she would be subjected to physical and emotional abuse, including a shock collar, medical tests, experiments, unrelenting physical regimes and training. Every day, she was pushed to her maximum limit by the science team there. It frustrated her that she was getting nowhere with what they wanted, and her emotions began building. She was often left completely isolated, and soon the little girl missed the outdoors, and human contact, except from the other test subjects manifesting powers - many of whom were emotionless and cold, apart from one. She was shown no love. It was a lonely existence, which built up over time. Eventually, this broke the barrier that was holding her back. Completely unknowing of who she was anymore, Eris found herself sitting at her table in front of the same scientist that sat in front of her every day. The medical crown monitoring her brain activities was placed on her head. And that day, something snapped. Her mind reached out to the other in a desperate attempt to get some affection, some love, some friendship. In return, she took on the knowledge of the man in front of her, including knowledge about herself, and the purpose of their actions. She caused some sort of huge telekinetic explosion in that room, killing the man. She had no remorse; she was covered in bruises, injection sites, and a fresh scar from a recent operation to remove her appendix. After that, she was determined to break out with all of the other subjects.

Over several weeks, or months, Eris began to work on her telekinetic abilities, with mentoring from another scientist. He scared her to death - she could hear his violent thoughts towards her. It was him who reinforced her fear of people clad in white. Eventually, she managed to get books to move, then she picked things up and threw them. She was forced to fight her friends in some sick version of an arena - bets were even held against who would win. Medical experiments, days of pain, and millions and millions of injections day after day were just a taste of what she lived through. The only salvation she had was the one boy, much older than her, but who meant the world to Eris. Whenever they were forced to battle, she'd always communicate to him what she would do, or when she was going to do it. She always held back somewhat, though, trying to gain enough energy to blast her way out. And one day, she did, due to the fact that they had torn her from her friend in a desperate attempt to get her to comply with their new, military weapon project. The resulting psionic explosion cost 5 scientists their lives, and Eris' knowledge of why she did it, but it wasn't enough. Eris fought her way through, killing the entire science team present. She tore her way through the metal panels, and went on the run, branded a 'Dangerous Criminal' by both the police and the other science teams working on similar projects. She ran for her life, soon finding herself in Violet City. She believes that the boy, whose name she doesn't remember, is dead, or destroyed, either emotionally or mentally.

It was at Violet City that she discovered there were others like her. By following the news and radio, she discovered that the old Superhero Squad of Violet City had recently been killed. She couldn't identify the villain, but it became obvious that there were others like her. Unsure how to proceed, she caused another psionic explosion, and blamed it on not controlling her powers. The new Superhero Squad leader found her and took her in, and she's been there ever since.
---
---
░C░O░P░Y░R░I░G░H░T░
σяιgιηαℓ cнαяαcтєя ѕнєєт ву
; νєяιх
мσ∂ιƒιє∂ ву
; נαcкѕcσℓ∂ѕωєαт