Holiday
||
The Bee Gees
---
---
---
---




[ Name ]


Holiday Beatrice Ashley



[ Nickname ]


Curly, Smiles, Ashley, Ash, Holly



[ Age ]


16



[ Gender/Sexuality ]


Female / Lesbian



[ Power ]


Enhanced Memory | "The power to remember and recall experiences and events inhumanly well after miniscule degrees of experience."



[ Power Limitations ]


Holiday believes at her full potential she will be panmesiac, which means she won't be able to forget anything, but she won't be able to forget anything. She believes that one day she will crack under the stress of remembering everything and it will drive her insane. She also has to train her adoptive muscle memory, but once she learns it, it won't be forgotten.



---
---
---
---




[ Role in Roleplay ]


Major



[ Likes

/ Dislikes ]
| Shopping | Clothes | Dresses Especially | Shoes | Accessories | Long, Warm Socks | Large Scarves | Snowy Weather | Sitting by the Fire | Roasting Marshmallows | England | Card Games | Dogs | Peppy English Music | Travelling | France | Her Father | Learning New Languages | Meeting New People | Funky Lipstick | Cute Nicknames | Romance | Chick Flicks | Chick Fics | The Eighties | Feminism | Foreign Food | Alcohol |

| Having No Money | Running Out of Clothes | Throwing Away Clothes | Being Hot | Humid Weather | Cold Tea | Black Coffee | Running | Exercising A Lot | Jeans | Sports (Except Volleyball) | Death | Heartbreak | Breakups | Staying in One Place | Planning her Future | Not Stimulating her Brain | Her Memory | Cooking | Bland or Burnt Food | Cleaning | Bad Memories | Going to College Early | Derogatory Nicknames | Bullies | Offensive Language | Narcotics |



[ Dreams

/ Fears ]
Her biggest dream at this point is to see her book up on the big screen. She also wants to model and design her own clothes. But her dream for her ability is to one day get it negated, so that her mind won't overload on her. She fears that, if she actually finds a way to get rid of her power, her memory will slowly deteriorate into nothing. But she fears the death of her father more. She's also afraid that the fame from her book will wear off soon and she won't be able to fulfill her dreams.



[ Secret(s) ]


Holiday was diagnosed with type 1 diabetes when she was nine and has kept it as secretive as possible. She also spent a year in Belgium with her lover who broke her heart, and despite being a hopeless romantic, has given up on finding true love.



[ Personality ]


Holiday is a very lively and outgoing person, even around strangers. She has learned that every person has something to give to make the experience of life bettter. She has traveled all around the world and will all those experiences, it's hard not to love life. She sees the world as a beautiful place and humans as even more beautiful. She likes to meet as many people as possible and learn their quirks and interests. That has made Holiday very adventurous. She has already sky-dived and bungee-jumped and scuba-dived and all that jazz. She's had century eggs, bull testicles, and decomposed shark, along with a lot more. Being it just her and her father, they were allowed to have more freedom, which allowed her to grow up with a strong appreciation of other cultures, and an unquenched desire to see the whole world, which may be a bit ambitious.

For a world traveler, Holiday is very naive. She grew up in the cities of kindness and comfort food with nice owners. She never really experience in bad in her life except for the diabetes, and the heartbreak. During her time with her lover, she was very paranoid and suspicious, seeming to have lost that naivety and innocence. She spent a lot of time with just her lover, and was noted as being clingy and dependent by her lover's friends. When her father found her, she was aggressive towards the police and her father. But that was just a front. She is the same girl she was before, except accepting of love from anyone except her father. She is classy and elegant, but also kind-hearted at the roots.

She recently started working at the local diner, and has come to be very observant. After all, who is threatened by a quirky British girl in a waitress uniform?

---
---
---
---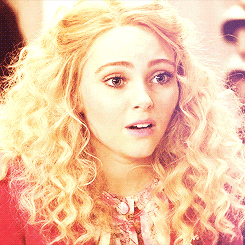 [ Place of Origin ]


Born in Bois d'Arcy, France



[ Family ]


Michael Ashley | Father, Currently Alive, 36 |
Victoire Delareux | Mother, Deceased |


---
---




[ History ]


Michael Ashley met Victoire Delareux on his visit to Versailles during his year 12 visit. He fell madly in love with her and returned during Christmas to marry her. He decided to end school, and they used her vast amount of money to rent a nice apartment. Michael was only twenty when Victoire passed away during childbirth, Christmas morning. So, Michael decided to name the blonde baby girl Holiday. She was the reason he never disappeared into his grief. Once the lease was up on the apartment, Michael sold their furniture and anything that couldn't be packed into their car or in a backpack. Being next of kin, Michael beat out his stuffy brother-in-law for his wife's inheritance, and put it all in a bank.

They started in Portugal and rode the roads of Europe for years upon years. They stopped in Spain for preschool, but Michael found the means to home school her. And that he did. He discovered that her mind was vastly expanding with every piece of material he gave to her. Holiday was fluent in French, Spanish, and English by age seven. Michael realized soon that her memory was supernaturally powerful, trapping information and be unable to erase it. She knew bits and pieces of every language they came across. She remembered Portuguese phrases he used when she was three, and German songs she heard when she was eight; that was the next language she learned. Her father's British accent inflected her words. And they continued to travel. Holiday made quick friends and left them before they could get attached. Her father had flings here and there but never seemed to really get over her mother. She was the reason Holiday was so obsessed with improving her memory. Her mother was the one thing she couldn't remember.

Holiday added three more languages to her knowledge by the time she was fourteen. That was when she met Ameile. Her father was out with a date and she just left with a backpack and a couple hundred dollars. Ameile saved her from being mugged from some older Belgian teenagers. Ameile was eighteen and living on her own and believed that Holiday was sixteen. The girl was smart beyond her years and Ameile didn't really care enough about school to ask. It only took a month for Holiday to kiss her, and their love bloomed from then. But Holiday was getting scared. Urban France was not a place she found very happy. She clung to Ameile and became very paranoid and suspicious of others. Ameile's friends laughed at her innocence and naivety, and her adversion to cigarettes. Ameile made her smoke anyway, almost forcing the burning smoke down her throat. But she loved Ameile. The older girl let the younger fall for her, and even took her virginity. But the younger didn't know that Ameile slept around, even with men, until one of her nicer friends, Noah, showed her. Ameile was frenching a girl named Eileen. The most disgusting part was they thought Holiday would like it, and asked her to join. Holiday left immediately and persuaded Noah to let her stay with him for a few days.

It was a year after Holiday's disappearance when Belgian police came to Ameile's door, looking for a fourteen-year-old girl named Holiday. Ameile led them to Noah's doorstep, and Holiday was arrested as a runaway for her own safety. She was vicious and aggressive for a few days after but eventually warmed up to her father again. When she was fifteen, she published Sixteen under the name "H. B. Ashley", a fiction piece about her year with her lover, though she made it about a runaway girl and an English boy. The success of her book was unexpected, and soon, people were lining up out bookstores and hounding her down in the streets for an autograph. She even went on TV, to discuss her book in an interview. She was quite popular and went on a book tour, talking to thousands of people in crowded theaters about running away and family values.

She even started to get letters in the mail from colleges. Her father got her to take a test and that got many colleges interested in her. But she was interested in College Town.

Allen University was prepared to give her a full scholarship, but her father didn't want to leave Europe. Fortunately, Noah did. The French boy joined her at Allen and they got a lease together in America. Holiday writes to her father every day she gets a letter from him. They both got jobs at the local diner to help pay, since her father would fund their American trip. Plus, Holiday heard of the supernatural rumors coming from the town, and had to check it out. Noah had shown her that he could manipulate air, and that was the first time either of them had met a person like themselves. That's when they formed their bond, and have been pretty inseparable.





[ Extra ]


She is the youngest person to ever attend Allen University as a student. She also has been having a fling with Noah, regretfully using him for her own pleasures; though he instigated it.


---
---
---
---