The first sign was when the sky turned red, and the meteors started to fall from the sky that summer evening at 12:00pm. It seemed the meteors were just hosts---hosts for monsters and demons alike. They invaded the human world, with one common goal---Chaos. Taking lives effortlessly, corruption spread like wildfire: Cities crumbled, forests were burned to ashes, water had been poisoned with blood and harmful bacteria that came from the demons. Normal things of modern times of living were no longer. Complete and utter Anarchy plagued Earth. Everything was being taken over by the hell-spawns.

You've survived as long as possible, you found safety, yet you are alone. Family and friends have all been lost. One dark night, you suddenly become lethargic, and begin to stagger in walk, your vision becomes blurred, though you are able to make out a figure before you, it says,"I have chosen you, you have chosen me. Take my blessing, and take back what is yours." Before you could respond, you become unconscious...when you wake up, you feel a great power within you, and the knowledge to use it. It's time to fight back...

...2 weeks later. (Our story starts here.)



- All characters are able to start with a maximum of 3 skills/spells, etc., I will allow 1 manipulation power per character(lightning manipulation, fire manipulation, water manipulation, etc.) if you wish a manipulation power for your character.
- One character per role player.
- Because of the simple plot, the majority of the role play will be centered around the characters and their trials and whatnot.
- Fighting between characters is allowed, if you die you die. Game over...so try to keep the peace.(you could make a new character in that case if you'd like)
- PLEASE at least a minimum of 75 words per post, no one liners please.
---
Code: Select all

Name:
Alias(es):
Age: (preferably 17+)
Gender:
Appearance: (Anime pictures please)
-Height:
-Weight:
-Eye Color:
-Hair Color:
Clothing:
Powers/Skills: (Maximum of 3)
Personality:
Bio: (Before the invasion and through the first few weeks.)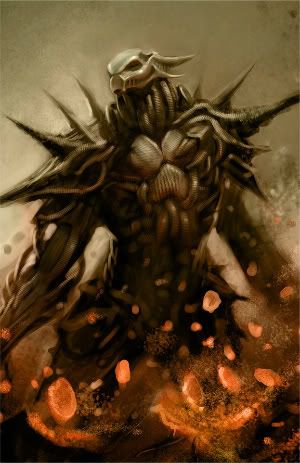 Taking place in...
24 posts here • Page 1 of 1
24 posts here • Page 1 of 1
Arcs are bundles of posts that you can organize on your own. They're useful for telling a story that might span long periods of time or space.
There are no arcs in this roleplay.
There are no quests in this roleplay.
Here's the current leaderboard.
There are no groups in this roleplay!
Welcome home, Promethean. Here, you can manage your universe.
Arcs are bundles of posts from any location, allowing you to easily capture sub-plots which might be spread out across multiple locations.
You can create Quests with various rewards, encouraging your players to engage with specific plot lines.
Settings are the backdrop for the characters in your universe, giving meaning and context to their existence. By creating a number of well-written locations, you can organize your universe into areas and regions.
Navigation
While not required, locations can be organized onto a map. More information soon!
There are no groups in this roleplay!
By creating Collectibles, you can reward your players with unique items that accentuate their character sheets.
Once an Item has been created, it can be spawned in the IC using /spawn Item Name (case-sensitive, as usual) — this can be followed with /take Item Name to retrieve the item into the current character's inventory.
Give your Universe life by adding a Mob, which are auto-replenishing NPCs your players can interact with. Useful for some quick hack-and-slash fun!
Mobs can be automated spawns, like rats and bats, or full-on NPCs complete with conversation menus. Use them to enhance your player experience!
Current Mobs
No mobs have been created yet.
Locations where Mobs and Items might appear.
You can schedule events for your players to create notifications and schedule times for everyone to plan around.
Add and remove other people from your Universe.
Orphanage
By marking a character as abandoned, you can offer them to your players as pre-made character sheets.
"Though I walk through the valley of the shadow of death, I will fear no evil, for you are with me; your rod and your staff, they comfort me."
The Forge
Use your INK to craft new artifacts in Survivor Slayers. Once created, Items cannot be changed, but they can be bought and sold in the marketplace.
Notable Items
No items have been created yet!
The Market
Buy, sell, and even craft your own items in this universe.
Market Data

Market conditions are unknown. Use caution when trading.

Quick Buy (Items Most Recently Listed for Sale)
None
Discussions
Most recent OOC posts in Survivor Slayers