Name: Natalie Herasoma
Age: 16
Appearance: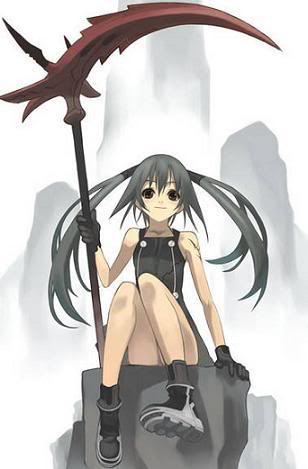 Bio: She use to have to play games really late at night. She had so much school work that she never had time during the day to play and have fun. She is a very interesting girl and deeply enjoys having all of her non combat skills maxed out before she has beat the game and as a result practices one until she has it mastered then moves up a floor.
Weapon: A scythe but she carries a whip sword for extra protection.
Armor: She has a large thick iron armor she uses with her sword. However she fights in a light leather armor with her scythe.
Extra Skill: Is abnormally fast.
Beta Tester/Newbie: Beater