---
---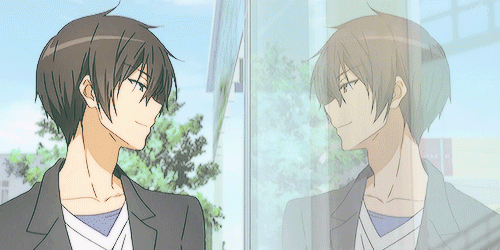 "I'll show you the might of a king."
【

Kagerou Days | Jin feat. Shoichi Taguchi

】



【 Dialogue :

#012169

: Thought :

#660066

】



【 Face Claim : Answer 】
---
"Step down and look up."
---
◤
◥
REAL NAME
Kunisada, Jin
Meaning : Kunisada - aggressive and independent
Jin - gold; bright and beautiful
DIVA/DIVO NAME
Drei
NICKNAMES
Jin | King
AGE
20
GENDER
Male
ORIENTATION
Heterosexual
ETHNICITY
Japanese
◣
◢
---
"There can only be one king in an army."
---
◤
◥
HAIR / EYES
Black / Brown
HEIGHT / WEIGHT
6'2" / 159 lbs
COMPLEXION
Tan
GENERAL APPEARANCE
Every man needs to brag about something. Jin seems to have been blessed with a body that he can flaunt about perpetually. He has a lengthy body type, well built with muscle in all the right places. Born high in stature, Jin will look down at his loyal subordinates figuratively and literally. He is naturally handsome, accompanied with chiseled facial features and a smile radiating with confidence.

His dark black hair is always well-groomed while his brown eyes usually in a sly leer. His features don't particularly stand out as dark hair and brown eyes are seen on the heads of many Asians. He himself is aware of this and tries to show as much emotion as possible to compensate.

Jin's attire varies. He always wants to wear different outfits just to see how good he looks in them. Like a woman who buys everything in the clothing store, Jin will wear every outfit he lays his eyes on. This is especially true for the outfits that furnish Rapsodia. His clothing choices only follow the singular rule of always being something he hasn't worn before.

◣
◢
---
"Who wants my autograph?"
---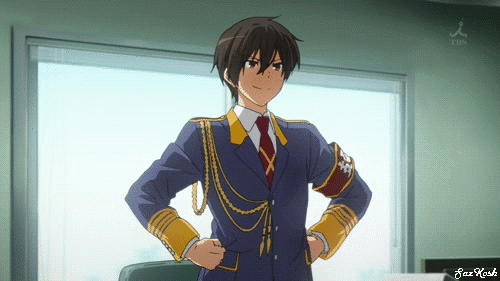 ◤
◥
◇ Confident ◇ Ambitious ◇ Kind ◇ Charismatic ◇ Obsessive ◇ Alone ◇
The man born with a body like that of a god must think of himself as one as well. He elevates himself to quite a high status, every talent he wields and every feat he performs is talked about to no end. However, he isn't all bark and no bite. If Jin is challenged, he'll perform the action regardless if he is able or otherwise. He also has big goals, and having the confidence fit to do them is the only reason he is actually able to achive them. Even if Jin sees himself as a king, he is a gracious one. His kind actions could be perceived as something he puts on a resume to brag about, but he truly does care about people, or his people for that matter. Despite him being consumed by his ego more than necessary, he is an expert at communication. Saying what other people want to hear and speaking with a fiery passion that competes with the likes of a car-salesmen are skills that suit a former womanizer and a forthcoming king.

Jin is a rather boisterous individual. His actions are reminiscent of a child as he is seen complaining about mundane things such as uneven stair steps. An addition to his constant whining, he is completely controlled by symmetry and order. The sandwich much be aligned and the divas/divos must arrive in numerical order. If his requirements aren't met, he will simply complain about how things didn't go the way the king planned.

In the end, he's lonely. Even with his acts of goodwill, his unyielding narcissism repels people he longs to be close with. His fussy tendencies have people think of him as a nuisance while his proneness to make people bend to his whims don't plead his case.

◣
◢
---
"Kings rule alone, but his people will always fight with him."
---
◤
◥
◇ Order and Symmetry : More of an addiction than anything, Jin is obsessed with these two terms. Usually, it will lead to him going out of his way to do a petty change to his lifestyle or other's living habits.
◇ Stages : A stage for the glorious theater or a stage for a melodious singer. The attention is always directed towards the ones on it.
◇ Conversation : Whether it's talking about how amazing his hair is or counting his abs, he loves speaking.
◇ Mirrors : The only way to look at himself.
◇ Dancing : Usually used in combination with his alluring voice. He has the makings of a J-Pop idol.
◇ Cloudy Weather : It's just gloomy to him. It's also a signal of rain, which messes up his hair.
◇ Waiting : As someone who finds boredom as the worst punishment to man, waiting is a cruel torture, especially if you don't know for how long.
◇ Spicy Foods : He just can't seem to enjoy foods that bring upon excruciating pain.
◇ Being ignored : One does not simply ignore a magnificent star such as Jin
◇ Writing : As his handwriting isn't the most legible, he rather not show a sign of imperfection.
◇ Break dancing : A skill from his past life that has garnered the cries of numerous fans. Stemming from dance arcade games then aiding him in becoming a pop star.
◇ Physically fit : Born with a beautiful face and a chiseled sculpture of a body. He can perform many physical feats that others cannot.
◇ Public-speaking : A man who believes in himself is more than able to inspire many.
◇ Impulse : Jin doesn't use his brain as much as he should. He seems to be driven by his emotions rather than thinking before acting
◇ Attention : Jin's constant conquest for attention can lead him into doing things that are unwise or could otherwise end his life.
◇ War : His physical ability and his artifact cater to the combat against a singular opponent.
◣
◢
---
"What else could you ask for besides a front row seat to bask in my glory?"
---
◤
◥
Jin utilizes the Ō no ishi, the old armor of a great king. Diomedes Auge was a brave king who fought a losing battle after his army was decimated. Legends tell that he fought with the might of a 100 men, others say he was accompanied by an army of golden angels. He fought back the attackers, but suffered mortal wounds. Refusing to die by the enemy, he fell on his own sword. The armor infused with the late king's soul, leaving a belt behind. The prerequisites of wielding this armor is an ambition that could consume the world itself. Jin just so happens to have stumbled upon it in an auction in hopes of wearing it to see how good he looked in it.

The armor itself is impossible to manifest by someone with a weaker will. Jin is only able to summon a small portion of the armor and retain it long enough for it to be a weapon, which was the boots and knee pieces. The metal is strong enough to parry against sharp blades and counterattack with power able to destroy boulders. This provides the option of a rather unique fighting style. Jin hasn't tried it personally, but he was told he would be able to manifest the rest of the armor aside from the sword which has been lost. This would only last 15 seconds if he tried it in his current state.

The Ō no ishi's ability is what has made the legends so far-fetched. Jin has the ability to create hardlight clones that phase through his own body, but hit as hard as himself. However, the clones can only expand beyond a 3 feet radius of Jin and he can only use 3 at a time. This makes his ability extremely hard to defend against but only if you are his sole opponent. Another ability is what has inspired the second myth, Jin is able to trade quantity over quality by creating a large clone army that all look exactly like himself but vanish after the slightest hit. It's mainly used for confusing enemies. Despite the legends depicting him as a man who wiped out an entire army. The legends don't always hold true as Jin will have an advantage over a singular opponent instead of an infantry.


◣
◢
---
"The king is the first into battle and the last to leave."
---
◤
◥
Jin doesn't like telling tales of his childhood, too boring for his taste. It isn't a tale of heroics or a journey of stardom. Jin was born into the middle class. As soon as Jin was born, he moved to the states. His father worked as an engineer while his mother stayed at home. Everything seemed normal. A rather normal childhood. Jin did rather sub-par in his middle school years and was an average student during his freshman year of high school.

Jin had a relatively diverse group of friends, but he found comfort in one in particular, Nao Takamashi. He was the valedictorian during middle school, and was someone Jin enjoyed the company of. Always seen with a smile on his face and a helping hand to all, plus Jin was taught English by Nao, since his father didn't have much time for him. He quoted that if their little friend group then he himself would be the king. The good grades and warm personality were great, but Jin instead loved Nao's outlook on life. Nao strove to be something spectacular, an artist. However, his parents were rather strict on him. Nao would state that they didn't even let him use the bathroom without their permission. Jin said that he would love to be an idol or singer, as he was inspired by another person in their group. They would both seemed to have laughed it off and went back to talking about girls or something mundane.

Nao was under a lot of pressure. He strove to be an artist and ditched class as a form of rebellion. Jin noticed, but trusted in Nao's judgement. After his parents found out, he was properly disciplined, but killed himself the morning after with a noose. Jin was beat up after his best friend's death. He stopped studying and instead hung out in arcades. Jin promptly abandoned the group and his family moved back to Japan due to financial troubles. The kingdom dispersed and the friend group all went their separate ways.

For the rest of his high school career, Jin spent it break-dancing and playing video games. He still blamed himself for his friend's death. Jin found another group of friends which is where he picked up the skill of break-dancing from. One of the members of his group had a dad that worked for the music industry and told him of an audition. In honor of his friends memory, he strove to complete this goal and became an idol of a smaller J-pop group. He wanted to forget about his boring life and his crappy grades. He isolated himself from his friends and family.

Due to Jin's spectacular singing voice and dancing ability, he became a crowd favorite. He developed a narcissistic view and proceeded to outshine every group by his lonesome, including his own. He spat on everyone's pride and became a solo act, depriving a bunch of idols of their jobs. Behind the mask, he was ruthless, but he was still the idol that inspired many. He became a womanizer and held himself to a high standard. He would make a girl's dream come true by getting their attention, but he broke their hearts as soon as he grew bored of them. He already thought of everyone else as unworthy, unworthy to be seen with the king. His venture to become his definition of a ladies man soon ended. While staying at the house of his current girlfriend, the news got out that he has been cheating on her with 5 others. In the heat of the moment, the girl grabbed a kitchen knife and stabbed Jin in the chest and neck multiple times. Got what he deserved if you ask me.

A rather rude awakening from death. He was resurrected promptly. He was still in shock, but he at least had time to think. Everything he had was taken away, so he had time to reflect. He decided to take after his friend and try to be kind for once. He still had narcissistic qualities, but instead of being a womanizing jackass, he would be a king instead. So the first thing he did was to gloriously announce his name in the presence of the queen. He traveled until he reached the kingdom and snuck onto the roof of the castle. After busting through the ceiling. He announced himself as Rapsodia's new king, which he was then promptly beat up by guards and sent to a prison cell.

After staying for a few days, it was discovered he held an artifact and he became a soldier of the kingdom. It was a step-down from his initial goal, but he's closer than before. Say hello to your new king.

◣
◢
---
◇ Relation : Surname, First Name : Age : Alive/Deceased

*add as many as needed.
---
◤
◥
cs by StarlightPrincess
inspired by The_Queen , ઽ૮૨Α
modified by Chrian Blaire
filled by Phantom
◣
◢
---