Princess Cerebra Snow Primrose of Occidens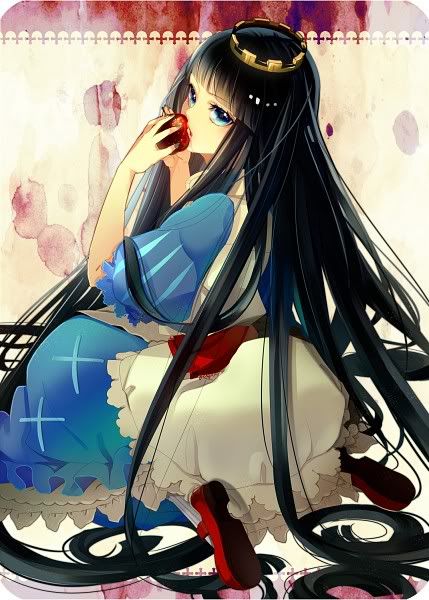 Role
Princess of Occidens
Job
Princess
Age
17
Gender
Female
Appearance Description
She has long black hair, ivory skin and large blue eyes. She tends to wear her crown on the sides. She is considered the fairest of Occidens but she doesn't believe it.
Armor/Clothing


Skills
[size=90]Fencing
Cooking
Historical Findings and Research
Chess

Phobias / Fears
She fears that she will never be wed and that she will achieve nothing on her own
Bad Habits / Vices
She tends to point out to people their flaws even if she doesn't know it
Best Qualities
She is there for her country
She does not stand back, she fights
She is an expert strategist, something her father is proud of.
Worst Qualities
She's pessimistic despite her smile.
She has terribly low self-esteem
She relies on other's opinions rather than herself.
Likes
Green Tea
Ducks (they're delicious)
History
Story Books
Libraries
Chess
Apples
Dislikes
Pigs
People pointing out her flaws
Goals
She wants to marry and accomplish a book about Occidens.
History
She was born to the King and his wife of Occidens. Being the youngest and the only girl born in generations to the royal family, she lived a spoiled and privileged life. She was born in the winter season thus her middle name, Snow. Though she loves her father, she is unaware of what he has done and wishes only for the best.
Hex Code
70DBDB
Other Important Details
She has a crush on the Prince of Voreia and wishes to marry him
She is secretly envious of Princess Aimi due to her beauty and Arkyn's attraction to her.
She has apples with her all the time for some reason