For many years, maidens have been chosen to spend their lives, singing to keep a dreaded dragon asleep. Without contact from the outside world, it was not hard for them to die. Disease, sickness and even by the dragon himself. When they were little, twins were separated, young Rin taken to be the next diva. Now that Len is old enough, he has decided to find and rescue his sister,t he only memories being a distant smile. Will you abide by him and help him out or will you be his enemy, attempting to protect the world from destruction. You see, if Len gets his sister back,t hen he's happy, but if the dragon was to wake... Then Hell would reign in the lands. What is your choice?
Characters available (Italics means that they're reserved):
Kagamine Rin - Diva, twin sister - Played by
Arrow-
Kagamine Len - Twin brother - Played by
Hatsune Miku - Dragon's guardian - Played by
maybe CyberGlowfly
KAITO - Mercenary companion to Len - Played by
Gakupo Kamui - Scholar, companion - Played by
MEIKO - Noble swords woman turned companion - Played by
Megurine Luka - Priestess - Played by
Yokune Ruko - Fighter - Played by Demon girl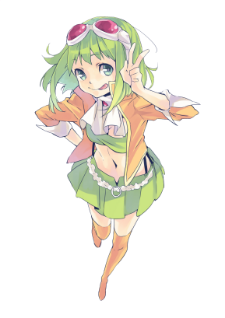 GUMI - Companion (Yes, I know she isn't actually, but I just thought to add her in anyways) - Played by slimmyjimjim
- Original characters only
- Grammar/spelling is very, very important
- Please let me know if you've been too busy to post and I will only hold reservations for two days, unless you have reasons not to post a character sooner
- Do not complain if the character you wanted is taken
- Basic rules, of course. no god modding, power play etc
- Please listen to the songs if you are joining
- I will allow pictures from other songs if they are necessary
- One character per person
Taking place in...
0 posts here • Page 1 of 1
0 posts here • Page 1 of 1
Arcs are bundles of posts that you can organize on your own. They're useful for telling a story that might span long periods of time or space.
There are no arcs in this roleplay.
There are no quests in this roleplay.
Here's the current leaderboard.
There are no groups in this roleplay!
Welcome home, Promethean. Here, you can manage your universe.
Arcs are bundles of posts from any location, allowing you to easily capture sub-plots which might be spread out across multiple locations.
You can create Quests with various rewards, encouraging your players to engage with specific plot lines.
Settings are the backdrop for the characters in your universe, giving meaning and context to their existence. By creating a number of well-written locations, you can organize your universe into areas and regions.
Navigation
While not required, locations can be organized onto a map. More information soon!
There are no groups in this roleplay!
By creating Collectibles, you can reward your players with unique items that accentuate their character sheets.
Once an Item has been created, it can be spawned in the IC using /spawn Item Name (case-sensitive, as usual) — this can be followed with /take Item Name to retrieve the item into the current character's inventory.
Give your Universe life by adding a Mob, which are auto-replenishing NPCs your players can interact with. Useful for some quick hack-and-slash fun!
Mobs can be automated spawns, like rats and bats, or full-on NPCs complete with conversation menus. Use them to enhance your player experience!
Current Mobs
No mobs have been created yet.
Locations where Mobs and Items might appear.
You can schedule events for your players to create notifications and schedule times for everyone to plan around.
Add and remove other people from your Universe.
The Forge
Use your INK to craft new artifacts in Synchronicity: The story behind the songs. Once created, Items cannot be changed, but they can be bought and sold in the marketplace.
Notable Items
No items have been created yet!
The Market
Buy, sell, and even craft your own items in this universe.
Market Data

Market conditions are unknown. Use caution when trading.

Quick Buy (Items Most Recently Listed for Sale)
Newest
Trending
Most Followed
None
Discussions
Topics

Replies
Views

Last post
Most recent OOC posts in Synchronicity: The story behind the songs
Alright, I finished I kinda modified it a little bit but it's around the same. If there's anything you'd like me to modify or change just let me know.
If you so wish, however, you are allowed to make your own form.
Ok so I was only going to make a character if more people got interested into it and seeing that they have I'll start right away but one thing I noticed was that there is no character sheet, do I just model it off of your character?
If in two days, they haven't posted their character or a valid reason, then. If you don't wish to wait that long, then I could reserve Miku for you, Cyber.
@Arrow, Of course! And that's completely fine :)
Would I be able to compete with slimmyjimjim for Gumi? If not, I'd like to reserve Hatsune Miku.
Can I reserve Rin? Also, I am hoping to have it done in two days but it may be a day late if my mom decides she wants to go take me to see a University I may be going to. Hope that's valid enough >_<
Can do! And really, they can wear anything they want, well, that's suitable for that time period. So no technology and stuff. (Or at least try, I know how hard it is to find a decent picture of some vocaloids.)
I would love to reserve Gumi if that's ok and I was also wondering if the characters had to wear their vocaloid costumes or can they just wear whatever they want?
Any questions you may have, please feel free to ask them. Reservations will be taken here. Remember, two days only, unless you have a valid reason.