Mitsuki Vóreia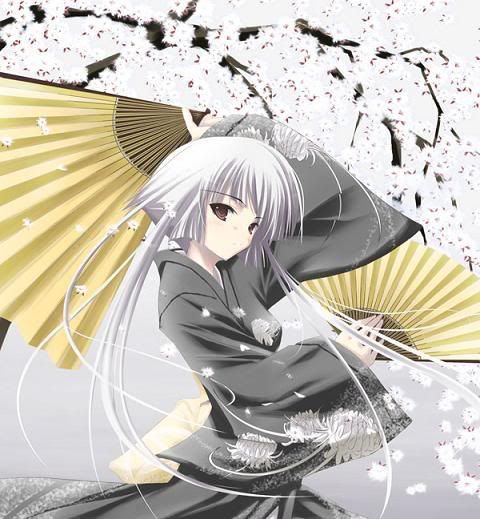 Role
Princess of Vóreia
Job
Being the Princess
Age
16 soon to turn 17
Gender
Female
Appearance Description
She has long silver hair. When she doesnt tie up her hair, it goes all the way to her back. She has a pair of icy blue eyes which have speaks of silver in it, and it has a gleam of sorrow. On the other hand when she is with her family and training her eyes have a gleam of happiness. Mitsuki is fairly tall. She is slender as well, also her skin is pale. It has a sickly look to it yet it looks graceful.
Armor/Clothing
She usually wears very light clothing like a fighting kimono. Something comfortable to walk in.
Skills
Mitsuki is very wise for her age
Her skills of calming people especially children are better then most maidens out there
Keeping secrets
She is skilled with most weapons such as swords and bow and arrows.
Phobias / Fears
She fears of her family to find out of her secret.
Fears to be alone
Fears to be too weak for anything
Bad Habits / Vices
Never lets any one in,
thinking she can handle things herself.
Trying to act strong when she really needs help.
Best Qualities
Mitsuki is loyal to her loved ones.
Tries her best
cares for others more then herself
Worst Qualities
Not talking much
keeping harmful secret
s
Likes
Sweet treats such as strawberry cake
brother and her father
Weapons especially swords or anything with a long sharp blade.
warm things or cold things
Dislikes
staying still
being weak
worry people
pain
hot temps
Goals
To find a cure for her "secret" disease and become stronger.
History
When Mitsuki was young she was perfectly healthy. She'll always train self defense and with weapons. She loved to train even if it wasent lady like, but her father never cared he wanted her to be happy. One day when she was training alone, she suddenly fell to the ground breathing heavily, and coughing out blood. Hearing footsteps, Mitsuki weakly covered the blood with dirt then wore a fake facade fooling the maids. The disease was a real pain but she never told anyone. Her father was the king, her brother was soon to be a king, and she was to become nothing because of this disease. She will become a nothing, she wont be able to give healthy children to a man, so she was worthless. There was no point in worrying others. . So Mitsuki always kept it a secret never saying a thing and always suffering the pain alone.
Hex Code
#2B4F81
Other Important Details
She has an awful disease causing her not to move much. if she tires herself she will pass out, breath heavily, feel a terrible pain in her chest or coughs out small/large amounts of blood. Her lifespan is short because of it and Mitsuki knows that. She doesn't fear death.