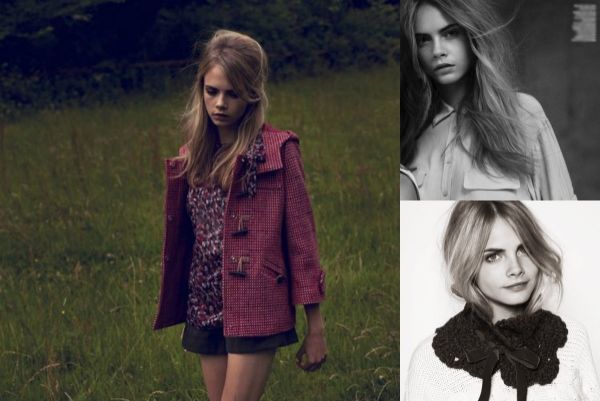 ---
---
Name: Lyra Maine
Age: 17
Gender: Female


Appearance: Lyra has long, ash blonde hair that is neither curly nor straight. Her eyes are a mixture of shades, with a dark blue outer ring, spooky pale blue middle and a ring of gold around her pupil. She has nice, naturally thick eyebrows and dark lashes. Her skin is peachy and flawed like most skin, she tends to get freckles over the bridge of her nose in the summer. She's fairly pale and only gains a healthy glow in the summer if the suns out alot. She tends to wear baggy jumpers, leggings, hiker boots and a warm jacket. In the summer she'll swap baggy jumpers for baggy t-shirts etc. Lyra also wears crystal necklaces and makes jewelary out of feathers, beads and over odd bits which adds to her eccentric appearance. She has a slim figure.

Personality: Lyra is as complex as the next girl. She's not as ordinary though. Lyra has been stereo-typed though her school years as many things but the most recent label has stuck with her. The witch girl. Her undeniable interest in the supernatural history of her home town and experimentation of various folk-laws and pagan rituals has left her being pointed at and lined up for the next great, witch hunt. Of course she's not really a witch at all, just a whimsical girl with her head in the clouds. She doesn't mind the nickname...but people have taken things too far in the past. Her house is always the one to get egged on Halloween night. Her car has had WITCHES BURN sprawled across it with red spray paint previously. She's had alot of beef with alot of people because of the silly name. If she ever found out who gave it to her...well getting "cursed" would be the least of their problems.

As mentioned before, Lyra is a bit of a day-dreamer. If giants fell from the sky and pixies did roam the forest, it'd suit her quite well. She finds the mystical to be arresting and an escape from some of the harsher sides of reality. She's a simple girl with simple interests other than that. She's as good-natured and bad-tempered as the next teenager. She's fairly wise, thanks to living with her Granny, and likes to think about things before she acts. Lyra's the kind of girl who would rather get a take-away and watch a film on the sofa in comfortable clothes than go out partying around what little night-life Dune-may has. She's pretty but has gradually been forced into a shell to shield herself from the strange looks she gets from others.

Extra Information: Lyra lives with her grandmother in one of the stone houses near the forest. It can be creepy at times, living on the edge of that leafy sea, especially on dark, windy nights. Other times it can be quite beautiful though. Lyra moved in with her Nana along time ago, when the family home grew too small and the family grew too big. Her parents decided to move away in search of a bigger better house.
Being the oldest out of five siblings Lyra opted to move in with her grandmother instead of moving with the rest of her family out of Dune-May, she felt bad leaving her Nana behind and was currently halfway through school and comfortable. (This was prior to her being branded the town witch.)
Moving to her Nana's wasn't a big move but it still left her on the outskirts of town, excluded from everyone which probably made her seem even creepier to people and contributed to her present situation! Despite this she's quite content living with an old lady.