---
We are all here to learn

We aren't human, not exactly

See we have tainted blood

Half of us human and half of us something else entirely
---

There are people all over the world born to one human parent and one parent of supernatural origins. These people are for the most part human, adopting a few abilities and traits of the supernatural parent. They are also in danger. The war between the Supernatural and humans has been waging on for as long as time has existed. So children born between the two races are being hunted. The Supernatural can't allow humans with supernatural abilities to exist and the humans can't allow Supernatural to live among them. These children don't tend to live very long, they are either hunted to death or their lack of control over their powers rips them apart.






Fortunately they aren't all alone in the world. There is another side looking for these children, and these people want to protect the youth. A place run by adults with tainted blood takes in these youth from around the world to keep them safe. They teach them to use and control their supernatural abilities, and more importantly how to stay safe when their time comes to leave. Not even the people who live in this place know where it is. It is a building on a small island in the middle of an unknown sea. No one has ever seen the founder, they have only ever heard his voice through loud speakers. However there are instructors and teachers there to train the youth that are brought to this island. However don't be fooled this is not a school, there is no class timetable or math or English. The instructors don't give out detentions and if you miss class or dinner that's on you.
But what happens when this safe haven isn't so safe anymore?
---
---

Mermaids are always born beautiful. Their beauty and charm are what attracts people towards them. Mermaids prey on men and women alike who draw to close to the water edge to get a better look at their beauty. It's they're greatest trick, how could anything be so beautiful yet so ugly on the inside?

Mermaids possess the abilities to control, superheat and supercool water. They can also alter their appearance to look like anyone.


---

FC: Booboo Stewart| RACE: Half-Mermaid |Available



FC: Jasmine Sanders| RACE: Half-Mermaid |TAKEN

---
---


Elves are the most intelligent of the supernatural. They possess the knowledge of the entire living world and beyond. They also possess infinite wisdom due to their immortal lives spent learning and studying and theorising. They are also graceful creatures, never known to stumble or look the fool. However they are prone to being haughty people, indifferent to the struggles of others

Elves have strong telekinesis powers and also possess photographic memories.


---

FC: | RACE: Half-Elf |TAKEN



FC: Emma Rigby | RACE: Half-Elf |Reserved

---
---


Demons and Angels are beings of the same blood that walk different paths. Their hatred for each other is legendary. Both are egotistical to their core and believe themselves to be of a race that is above all others. To them everything is trivial and meaningless.


Angels have halos and feathery wings, and Demons have fangs and leathery wings. Both con manipulate lightening, Angels' lightening is white and Demons' is black. A Demon's blood is poisonous and an angel's has healing abilities. Both possess telepathy capabilities.


---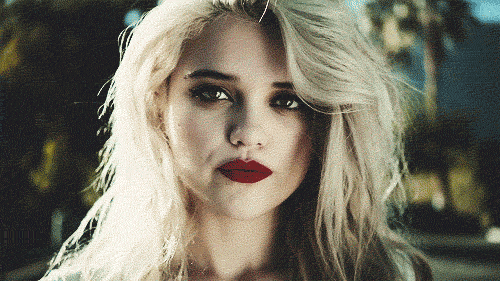 FC: Sky Ferreira | RACE: Half-Angel |TAKEN



FC: Samuel Larson | RACE: Half-Demon |TAKEN

---
---


Fairies are known tricksters among the Supernatural. They thrive on confusing, misleading and pranking all those people around them. Which they find hilarious even when their pranks can have grave repercussions. They are also prone to severe thievery and hoarding. Though a long time ago in order to keep fairies in line they were cursed and are now unable to tell lies. Though they tricky use of words allow them to get up to all the same tricks.

Fairies have wings for flight and shed a fair amount of fairy dust. They also are gifted with the abilities to induce confusion and misdirection. They also have control over the weather.

---

FC: Evanna Lynch | RACE: Half-Fairy |TAKEN



FC: Thomas Brodie-Sangster | RACE: Half-Fairy |Reserved

---
---

Vampires and stubborn and driven creatures. They are beings of the night not given much thought by the supernatural. Though their half human offspring are perhaps the most deadly to the supernatural, as they are gifted with all the strength of vampires, super strength, super speed, and super healing, without any of the drawbacks. They can walk in the sun, eat garlic and everything else vampires cannot.
However a half-vampire must always be born from a vampire father and a human mother, and they always kill their human mother in childbirth. They are also cursed with a short life span, rarely do they live past their 30th birthday.

---

FC: Park Shin Hye | RACE: Half-Vampire |TAKEN



FC: | RACE: Half-Vampire |TAKEN

---
---

Banshees and naturally emotional. They tend to cry at the drop of a hat, which is only made worse by the fact that they are always drawn to sadness. They tend to be quiet, meek individuals that are hyper sensitive. Though they have a talent for music and are often found singing sadly to themselves.

Banshees have the ability to see into the future. Some so physical events and others are more prophecy based future telling. They can also turn invisible and when cornered produce a sad howl, which causes all to hear it to be overcome with sudden grief.

---

FC: Lights Poxleitner | RACE: Half-Banshee |Reserved



FC: Ezra Miller | RACE: Half-Banshee |Available

---
---

Nymph are happy creatures by nature. They are born from nature and as such are usually very respectful of and find peace among nature. Nymphs are free spirits though and nothing kills their soul faster than being denied their freedom. They are also very amorous towards people and love to sing and dance.

Nymphs are blessed with nature based powers. They can grow and manipulate all kinds of plants and flowers.

---

FC: Hayley Kiyoko | RACE: Half-Nymph |Taken



FC: Avan Jagia | RACE: Half-Nymph | Available

---
---
---
---
---

FC: Alan Tudyk | RACE: Half-Fairy

---

FC: Queen Latifa | RACE: Half-Nymph

---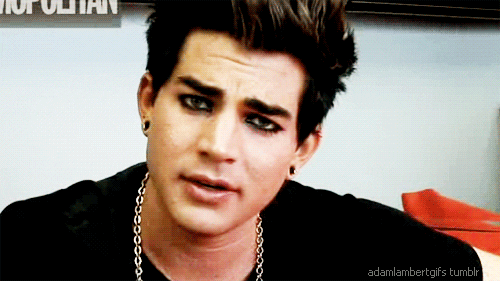 FC: Adam Lambert | RACE: Half-Demon

---

FC: James Franca | RACE: Half-Elf

---

FC: Krysten Ritter | RACE: Half-Vampire
---
---
---
---
---
---

No passwords for reserving characters, but I do require you guys to reserve your character first in the OOC. I won't accept any characters without this.

I am happy to change FC's and/or mess around with the races, just let me know what you would like to change them to. (Though I do reserve the right to refuse a change, if this happens though I'll definitely make sure to have a reasonable reason for it!)

I expect a little bit of commitment and literacy. I get it sometimes other stuff just comes up, but if you are only going to post once then disappear, this is not the RP for you. Also I don't like word counts so this isn't a minimum, but try get above 300 words, it just gives other writers something to work with in their posts.
Taking place in...
Arcs are bundles of posts that you can organize on your own. They're useful for telling a story that might span long periods of time or space.
There are no arcs in this roleplay.
There are no quests in this roleplay.
Welcome home, Promethean. Here, you can manage your universe.
Arcs are bundles of posts from any location, allowing you to easily capture sub-plots which might be spread out across multiple locations.
You can create Quests with various rewards, encouraging your players to engage with specific plot lines.
Settings are the backdrop for the characters in your universe, giving meaning and context to their existence. By creating a number of well-written locations, you can organize your universe into areas and regions.
Navigation
While not required, locations can be organized onto a map. More information soon!
There are no groups in this roleplay!
By creating Collectibles, you can reward your players with unique items that accentuate their character sheets.
Give your Universe life by adding a Mob, which are auto-replenishing NPCs your players can interact with. Useful for some quick hack-and-slash fun!
Locations where Mobs and Items might appear.
You can schedule events for your players to create notifications and schedule times for everyone to plan around.
Add and remove other people from your Universe.
The Forge
Use your INK to craft new artifacts in Tainted Blood. Once created, Items cannot be changed, but they can be bought and sold in the marketplace.
Notable Items
No items have been created yet!
The Market
Buy, sell, and even craft your own items in this universe.
Market Data

Market conditions are unknown. Use caution when trading.

Quick Buy (Items Most Recently Listed for Sale)
None
Discussions
Topics

Replies
Views

Last post
Most recent OOC posts in Tainted Blood
There have been no posts in the OOC topic for this roleplay!