Name: Seth Hopkins

Gender: Male

Age: 24

Theme Song (Optional): Bohemian Rhapsody by Queen

Personality: Seth is a very secretive guy. He doesn't like telling others anything really personal about him. He doesn't go to the club to make a friend, he goes to forget about all the crap back home. Even though he is secretive. he is pretty outgoing. He will do pretty much anything. He makes friends pretty easily, but has a hard time keeping them. He isn't really a leader or follower, he is just reserved. If he can't do what he thinks is is right, he will rebel and do it anyway. He also bottles up his feelings, until they all come out at once.

Appearance: He has black, shaggy hair, which stops at about his eyes. Speaking of which, his eyes are bluish gray. He stands at about 6'1.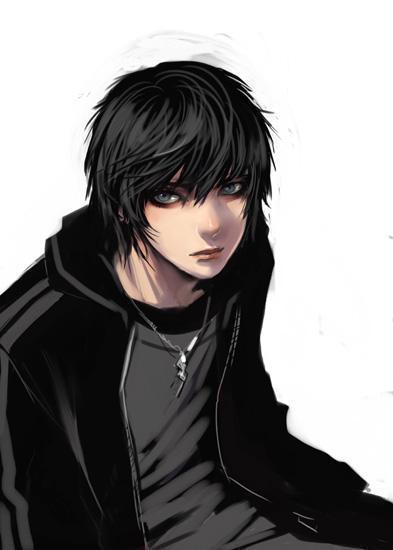 History: Up till about 12, his life was fairly normal. Then, his mother died in a car accident. His father was devastated, and fell into a deep depression. Since his father had lost the will to do anything, Seth had to start caring for his little sister, Natalie, who was 8 at the time. Over time his father started to get better and they though her was doing well. Then, when Seth was 18, his father took his own life. Seth and Natalie were shattered. Losing one parent was hard enough, but two, that was unbearable. He stayed strong for his sister, but on the inside he was destroyed. Each day was the same: Get up, make sure Natalie gets to school, go to work, get Natalie from school, go home, make dinner, go to bed. A vicious cycle. That is why when he turned 21, he wanted to start having fun again. That is when he discovered Resonate Heart.

Reason why you're at Resonate: He just looking to have a good time and maybe hook up. Also to find happiness after his parents deaths.

Trivia (Optional): He hates fish. He favorite genre of music is rock. He smokes.