---
---
N A M E
Christopher Argent
N I C K N A M E S
Chris (Preferred Name)
B I R T H D A T E
March 10th
A G E
17
E T H N I C I T Y
Caucasian
S P E C I E S
Human - Hunter
S U P E R N A T U R A L A B I L I T Y
None
S E X U A L I T Y
Bisexual
R E L A T I O N S H I P
Peter Hale
---
---
A P P E R A N C E
Does boy next door have a look? Chris doesn't know, but according to some people that sums him up fairly well. They'd probably shit themselves if they saw him handling a gun, or fighting off the latest baddy. But, that's alright. The less he looks like your typical scarred up badass the easier it is to keep a low profile. While he's capable of making do with whatever he's wearing he tends to, much alike most of the pack, wear clothes that are partially combat ready. He doesn't go so far as to display that, but he also doesn't wear anything that would restrict his movement in the event that shit did go down.
Otherwise, Chris, is a fairly average looking guy, if not a little short at 5'7". He makes up for it in muscle mass and confidence of course. Blue eyed and blonde, he can somewhat see where the boy next door moniker comes from. But, when you know as much as he does about what goes bump in the night then its hard to think of yourself as such.
---
---
P E R S O N A L I T Y
Honorable || Pragmatic || Stoic || Morally Ambiguous || Easily Frustrated || Cautious
Jesus took the wheel on this one. Considering how the rest of his immediate family turned out. Chris Argent seemed to have escaped that integral homicidal bloodlust. The mindset that monsters are always on the verge of losing control, something that he never quite believed in. Though, that doesn't mean he escaped the hunter mindset entirely. Morally Ambiguous with a side of fucked up ethics. Maybe a few skewed values - the fact that he's currently dating a werewolf and yet still continues training under the Hunters code probably makes him a little more than fucked.

Or, it speaks incredibly of his judgment - usually. He's not that bad when you get passed the fact that he's got this whole faux friendly thing going on; don't get it wrong, he's perfectly capable of making friends. Just that most of them are painfully oblivious to the true Chris. The pack is made up of perhaps the only people out there that have seen every side of him, from good to bad - and that terrifies the hell out of him, if only because it goes against every single thing he's ever been taught. Cautious to the bone, and sometimes a bit too trigger happy for his own good. He makes snap judgment calls with a sense of foreboding hanging over his head and a constant, dreadful fear that one day he's going to make the wrong decision.

He's sensible, a pragmatist and realist. His ability to strategize and plan things out ahead of time is fairly impressive. But, that is often outweighed by his honor and loyalty to the pack. Because he respects Talia, if she makes a call that he thinks is more or less stupid he'll go with it - but he won't like it one bit. He's pretty insufferable like that, but not nearly as insufferable as Peter. The other is often a point of clouded judgment with him. However, he managed to fall in love with Peter-goddamn-Hale is anyones guess. But it happened, and it'll be a cold day in hell before Chris lets go.

Besides, nobody can quite get under his skin like Peter.
---
---
Q U I R K S & H A B I T S
* Patented Frustration Face (TM)
* Random Threats (Tm)
S T R E N G T H S & S K I L L S
* Hand-To-Hand Combat
* Long-Ranged Weaponry
* Strategist
* Good Judge of Character (sometimes?)
* Loyalist
*
Peter
F L A W S & W E A K N E S S E S
* Quick to Frustrate
* Judgmental
* Threaten first; ask and/or shoot later.
* Peter; just a flaw in general.
* Family; self-explanitory.
F E A R S
* Dismemberment; or any maiming.
* Losing those Close To Him
* Making a wrong call; causing widescale harm.
---
---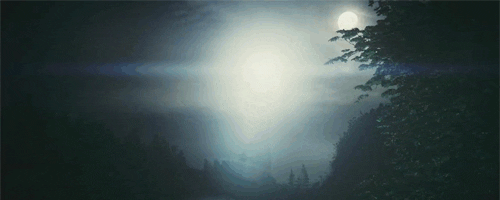 H I S T O R Y
Chris may not have been born and raised in Beacon Hills but that never made him love it any less. For all its bad, there was always that tiny spark of good. Of course, no good came in the shadows his family cast. Vultures, ready to pick the dead flesh of Beacon Hills clean. Whether it be flayed alive by knives or ripped apart in a hail of bullets.
And for all the bad that his sister and father wrought there was always the good to lead him astray. Initially, because he was younger and still capable of being molded under the ambiguous moral code the Argents held. (Chris being a firm believer of innocent until proven guilty, but still to be watched at all times; cautious bastard that he is.) Didn't exactly agree with his father, but also chose to not see anything his family ever does wrong. A blind spot when it comes to them, usually (so long as they stay the fuck away from his friends, pack? He hasn't shaken the awkwardness out of that word yet.)
Even if Kate is the favored sibling; and no, he doesn't actually care about that (except, when he really, really does.) He'll always have his own values to keep him company.
But then, of course, there's Peter. (Because when isn't he present?)
Because Peter is a shady motherfucker at the best of times - and well, Chris nearly shooting him with an arrow didn't help either. Someway, somehow, an arrow aimed for the head turned into a relationship? Albeit, one that Chris wholeheartedly, if not sometimes annoyedly, participates in.
Besides, there's no better or faster way to piss off your hunter dad than by dating a werewolf, right?
(Alternatively; the universe is a dick, and sometimes irony and karma go hand in hand.)
---
---