---
---
N A M E
Claudia Jane Honsa
N I C K N A M E S
Chloe | CJ | Claud [She hates this]
B I R T H D A T E
11/23 | November 23rd
A G E
17 | Seventeen
E T H N I C I T Y
Caucasian | Of English Descent
S P E C I E S
Human | Spark
S U P E R N A T U R A L
A B I L I T Y
A powerful Will that can practically bend reality to her whims
S E X U A L I T Y
Heterosexual
R E L A T I O N S H I P
Met her Soulmate
---
---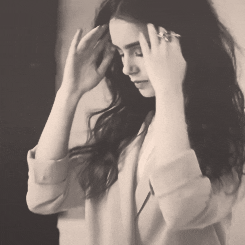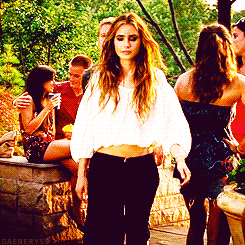 A P P E R A N C E
Claudia's style bounces between two extremes. Some days she appears as a good girl, Valedictorian in an elegant blouse and skirt combo. On others, CJ looks like she'd rip your heart from your chest just to eat it in front of you; ditching the frills for an old leather jacket and skinny jeans. Even she doesn't know what it will be until it happens.
As for the rest of her look, Claudia works incredibly hard to look like she doesn't try at all. Her hair is left in it's naturally wavy state, but it's always
just
messy enough. In addition, her locks seem to sport a new shade each week. So far she hasn't braved anything too dramatic, but various shades of red, brown, and blonde are most common.
Despite her fashion sense's soirées into tennage rebellion, CJ has a smile that brightens her eyes and crinkles her nose. A smattering for freckles cover her face, but her "natural" makeup usually covers them pretty well.
---
---
P E R S O N A L I T Y
ADVENTUROUS || PROTECTIVE || COMPASSIONATE || FLIGHTY || RISK-TAKING || MESSY
Claudia's father has always believed in the power of local psychic, Madam Christina. During a visit while his wife was pregnant, Christina predicted the child would be independent, adventurous and incredibly curious with honest directness. Well, her exact words were "be prepared for a few grey hairs".
CJ has a real zest for life and a highly innovative mind. Her free spirited and determined temperament often leads her to spend her time studying and traveling in an aim to make the world a better place. Full of ideas and a tad idealistic, she is inclined to be rather lively and optimistic with a strong morality and keen sense of fairness. Usually she is good at planning and communicative, but her bluntness can lead to misunderstandings. An intense thirst for knowledge guides her to seek diverse wisdom, usually in the form of new life experiences. Despite her bluntness leading people to think otherwise, Claudia is rather sensitive, restless and hasty.
Throughout her life, CJ has always her high expectations of love and romance. She found the friendship, honesty and intense emotional bond formed with a soul mate to be more than the physical attraction. Expecting a great love affair that would last a lifetime, she's prepared to to face all hardships together.
Her main strengths of character are expressed in her direct honesty, heightened curiosity and determination. These traits are further strengthened by individualistic spirited humor and energy that seems to filter through into everything she does. Her weaknesses tend to center around her dislike of mundane routines often leading to risk-taking behavior and bailing on well-laid plans. Her other negative tendencies of isolated, impulsive or touchy behaviors are prone to emerge following an emotional upset or a big disappointment.
---
---
Q U I R K S & H A B I T S
* Wears mismatched socks
* Counts Stars when outside at night
* Is creating a comic book
* Allergic to Nuts
* Bites her lips in times of stress
S T R E N G T H S & S K I L L S
* Creativity | Pencil, Paint, or Charcoal
* Bravery | Standing her ground or doing something stupid
* Faith | In Humanity, In the Pack, and in her Spark
* Teamwork | Doing the best work together
* Honesty | Even when it's hard
F L A W S & W E A K N E S S E S
* Clumsy | Often breaks things
* Phobic | Snakes and Cats
* Unlucky | Doomed for misfortune
* Blunt | Not everyone responds well
* Gullible | Will believe nearly anything
F E A R S
* Loss | Losing Her Soul Mate, Losing Her Spark, Losing Herself
* Being Evil
* Being Worthless
---
---
H I S T O R Y
Like most people in Beacon Hills, Claudia has lived there all her life. Growing up, she lived in what she thought was a standard middle class neighborhood. As Claudia would later learn, being down the street from a Dial-a-psychic that operated from her home was not standard. The exposure to the supernatural from a young and impressionable age left her a permanent believer in the occult, regardless of Christina's authenticity.
Raised entirely by her father, Claudia never met her mother. She knew she paid child support faithfully each month, but otherwise requested to not have anything to do with the Honsas. Claudia's father never spoke ill of the woman and encouraged CJ to find a love like the one her parents had shared. Of course, her father amended, one that would last longer.
CJ had always been a strong willed child and was never one for rules. She discovered her Spark at a young age after a particularly harsh fight about whether her cookie would come before or after dinner. Hey, she was young. Since then, her Spark, or her Kooky [as she called it then], has been ingrained so far into her person to lose it would be catastrophic.
---
---