---
---
---
|Name|
Tayden Kianna Volks

|Nickname|
Tay, Kianna (Only family is allowed to use her nicknames)


|Age|
16 (Just turned 16)

|Race|
Werewolf

|Sexual Orientation|
Heterosexual

|Role|
The Youngest Child / High School Student

---
|Height|
5 foot and 2 inches
|Build/Appearance| She has a round shaped face, and an ivory complexion matched with round hazel eyes and plump lips. Her hair is dark and wavy and she often puts highlighted extensions in her hair. She has a petite frame and stands approximately at 5'2, making her by far the shortest of the Volks siblings.
|Skin Tone|
Pale/Ivory
|Hair Color|
Black
|Eye Color|
Hazel
---
|Scars/Tattoos/Piercings|
---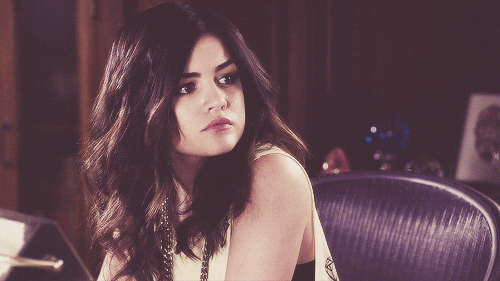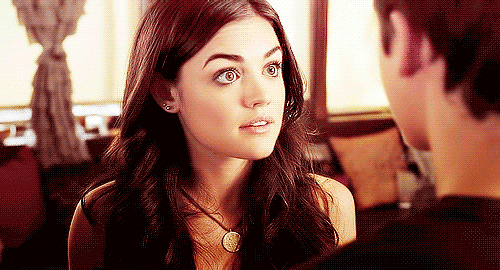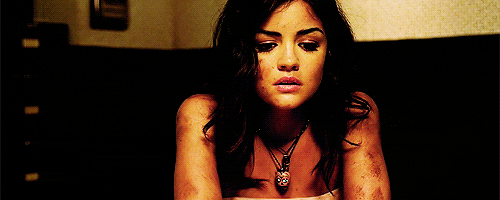 |Abilities/Skills|
Heightened Senses:
Werewolves can smell, see and hear far better than humans.

Pain Tolerance:
As a female, she has a higher pain tolerance compared to her male counterparts. She's gotten a tattoo, so she's relatively accustomed to pain and handles it with surprising grace. (Anyone remember how Scott had to get his Tattoo?) Though like anyone else, she does have her limits.

Accelerated Healing:
Werewolves heal quickly from most injuries.

Enhanced Agility:
Werewolves can jump, run, climb and react faster than humans. She is slower than the average Beta, but makes up for it in strength.

Enhanced Strength:
Werewolves are much stronger than humans. She is a bit stronger than most Beta werewolves.

Pain Transference: Werewolves can absorb and alleviate pain from other people/creatures and can "heal" in some cases.

Memory Transference:
Werewolves can transfer (give or take) memories by inserting claws into nape of an individual's neck. This ability can also allow direct "mind to mind' communication.

|Likes|
Writing
She's wrote stories since she could write the alphabet, and arguably before then. She enjoys writing because it's an escape from the real world and throws her into whatever universe she wants to create. She's got several notebooks filled with short stories but all of her best are written in the black notebook she carries around with her everywhere.

Drawing/Painting
She is constantly drawing or painting in her free time, or when she's zoned out in class. She wants to be a famous writer, but she'd settle with writing children's books. She loves taking a blank canvas and making something totally original out of it. She's never happier than when she is holding a brush or pen.

Music
She loves almost all forms of music besides Bluegrass, Heavy metal and Screamo. She likes inspiring music, something she can write and get ideas from, or relaxing music that can temporarily take her away from her hectic home life.



Sweets


She loves eating sweets and watching scary or romantic movies. She's a sucker for cookies and cupcakes and she can rarely say no to either. They're one of the easiest ways to her heart, but she isn't telling anyone that anytime soon.



Parties


She loves going to High school and College parties with her sisters. She doesn't really participate in the binge drinking or recreational drugs, but she does enjoy finding new music and loves to play games of darts or beer pong with the boys.

|Dislikes|
Cheaters


She's being cheated on by her current, and first boyfriend. She suspects it, and has mild proof, but she doesn't want to be alone. She hasn't ended it, despite knowing she should. She hates her boyfriend, but it's someone to talk to. He's also smart, and mature aside from his affair. Plus it makes her feel normal. Being a werewolf, human problems are embraced by her, even if they're not exactly 'normal' by human standards.



Her Parents


She dislikes them, almost to the point of hating them. Neither understand her and both of them expect a lot from her when they compare her to her older siblings. She just wants to be herself without getting compared to Katilyn or Tiffany.



Going home


She doesn't like spending much time at home. She hates conflict and ever since the arguing started she's been avoiding their house. She spends extra time at school, friend's houses and at the park just to get away from the awkward silences and shouting.


|Fears/Secrets|
Being alone forever
After her parents mentioned divorce, her fear of being alone has greatly increased. She feels that if she ever becomes an Alpha, or falls in love with a human they'll never accept her for who she really is. She doesn't like being by herself, even if she must resort to sitting in a room with complete strangers.



Trusting the wrong person


She's ultimately terrified that she'll trust the wrong person with her secrets and be exposed. She doesn't want to put her family in danger but with all the secrets she's been forced to keep she's about to explode from it all.




She is dating a college guy (Beginning of the RP only. It won't be a huge deal.)


She started dating an older guy she met at a party. He's cheating on her, and she is starting to realize it, but she doesn't want to let go of the relationship. It gives her the companionship she needs, even if it isn't exactly the romance she'd pictured in her mind. She was initially attracted to his intelligence and maturity, unable to stand the immature antics of boys her age. She hasn't realized it yet, but her grades are dropping due to having to sneak around at night to see him.


---
|Personality|
Tayden has always had a creative flair since childhood. She is always doing something artistic, whether it be unique choices of clothing, writing, or sitting outside for hours at a time painting. She never was as hyperactive as her older sisters and she's always been the odd one out. She is a confident girl, typically relying on herself rather than others. She hates depending on others and prefers to get things done on her own. She refers to their parents by Mr. and Mrs. Folks, feeling very withdrawn from her parents, even detesting them. She values honesty and loyalty, but she doesn't place much faith in family, especially after the several family issues occurring lately. She likes mature, confident men and loves to play goofy games like laser tag. She likes to go to parties and have fun, but lately she's been avoiding them due to her older boyfriend. She likes plays, classic movies and books, and spending time in nature. She has a very stubborn personality, and is not really someone who can be easily persuaded. She hold grudges and doesn't hand her forgiveness out liberally. She has strong political views and a loyal Vegetarian and animal activist. She is quirky, and sensitive at times, even though she tries not to show it. She spends hours over-analyzing conversations and hidden meanings in people's actions. She likes competition, especially writing and art contests. Despite being a hopeless romantic, she feels she isn't good enough to find a charming 'Noah Calhoun' from The Notebook, Lloyd Dobler from 'Say Anything...', Bad boy 'John Bender' from 'The Breakfast Club', or Jake from Sixteen Candles.
---
|History|


Born to two loving parents and two older siblings, Tayden didn't feel like she fit in anywhere. She grew up to be quirky and stubborn, but never really broke any of the family rules. She wasn't a rebellious child, watching Katilyn's multiple groundings and other punishments taught her at a young age to not defy her parents. She was never really that close to either of her siblings, but she loved them both all the same. She loves Tiffany because despite all first impressions outsiders may get from her, her older sister is definitely a fighter. She defies all expectations and is just a walking contradiction. Though she loves Katilyn because she's wild, like a wild mustang. Regardless of how much their parents try to tame her, they never seem to be able to get a saddle on her back.
Because of this, Tayden and Katilyn were always at each other's throats over anything and everything as children. The two of them never could agree on anything. It didn't matter if it was what toys they played with or who was 'it' in hide and seek. Despite this constant chaos, the family functioned quite well for several years. Their parents were arguably overly strict on them, but they were fair enough at the same time. Sure most of their practices of discipline violated child safety laws, but Tayden knew better than to say anything about it. Their parent's stern, military-like, and secretive air wasn't just a front after all. They didn't like anyone outside of the family knowing their business, and for good reason considering they're not your average family. Most normal families have a dog. They have five, figuratively speaking and all of them have a knack for violence. Due to their all work and no play lifestyle, their girls are a bit out of hand, each in their own original way. Somewhere along the lines their mother also grew bored of her Beta of a husband and had an affair... that Tayden was just lucky enough to walk in on one fateful night. Tayden is the one who caught their mother cheating on their father, and immediately told him. She feels guilty for tearing the family apart, and takes it quite hard now that the family might never fix itself. She immediately cut off from her family after the marital affair was exposed, not that she wasn't distant before. She may not be a rebel, but she definitely breaks a lot of rules to keep her own identity these days.

Strangely, shortly after Haley's disappearance Katilyn's become closer to her. Tayden, whom she used to almost never get along with, has become suspicious but enjoys the company. She's noticed that Katilyn has been suffering from some sort of secret, but has promised not to mention it to anyone. Fearful of causing more damage, Tayden has kept well to her promise.
---