"Every morning in Africa, a gazelle wakes up. It knows that it must outrun the fastest lion or it will be killed. Every morning in Africa, a lion wakes up. It knows it must run faster than the slowest gazelle, or it will starve. It doesn't matter if you are the lion or the gazelle--when the sun comes up, you'd better be running."
-Christopher McDougall
---
---
Introducing
---
---
What is your name?:
Scarlet Violetta Morse
What do people call you, though?:
Letta, Scar, or Red, depending on the person
How old are you?:
17
Where were you born?:
Beacon Hills, California
Are you a male or female?:
Female
What is your hair color?:
Blonde
What is your eye color?:
Brown
How tall are you?:
5'1"
What is your role?:
Human
Sexuality.:
Heterosexual
---
---
Little Things
---
---
What do you like?:
Scarlet has read books her whole life and enjoys them to this day, though she does not prefer a specific genre. She is full of imagination and would write a book if she could settle on just one. She is very engrossed in travel and seeing the world as well, though she has never actually been out of the country. She likes music and singing, though she tries not to flaunt her voice. Scarlet's one weakness is candy, not chocolate; she will eat it all day without fail. She also enjoys the outdoors and learning anything she can, whether it's language or weaponry or math. She also loves food and the feeling of being in control.
What do you dislike?:
Coffee, tea, and soda. Scarlet won't drink any of them and prefers smoothies to hot chocolate or slushies. She doesn't like to cook or bake if it has to be from scratch and she hates snow and cold weather. Scarlet dislikes when someone spoils a book for her and when people treat her like she is a kid, which happens fairly often. She hates being talked down to just as much as she hates know-it-all's and she doesn't like braiding her hair. One of her least favorite things is heavy metal music and the smell of gasoline or diesel.
Do you have any hobbies?:
Scarlet actually plays the piano, though it isn't entirely well since she can't read sheet music. She likes reading and photography and taught herself how to pick a lock when she was eight years old; she learned how to crack a safe when she was 13. She has taken up archery, but preferred the Mongolian crossbow to a normal bow, and knows how to shoot a gun.
Do you have any phobias or fears?:
Scarlet actually isn't afraid of much, and the things she is afraid of aren't tangible. She is deathly afraid of heights; she shuts down and her body takes over, shaking and crying and whatnot. She is also terrified of being hurt (emotionally), so she tries to distance herself from as many people as possible. However, she still has her mother and grandmother to care about and is so afraid of losing them.
---
---
About You
---
---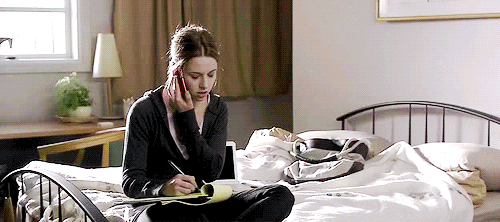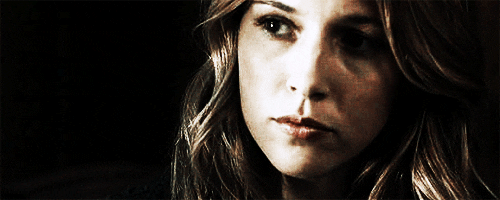 What are you like as a person?:
Scarlet is a very headstrong, independent teen who won't take anything from anyone. She is very hot-tempered--so steer clear of her on a bad day--as is her whole female-blooded family. She is strong and fierce, and she tries to stand out from the crowd. She has no wish to become a mindless drone of high school, after all. Scarlet is also a curious soul, which tends to get her into loads of trouble. She needs to know things and if people won't give her the answers, she'll find them herself. Her stubbornness is an inherited trait from her mother and grandmother and it does not make for a happy household when there's an argument.
Her courage goes a long way in a family of girls, and she is very protective of them. She sees herself as the guardian of the house, since her father isn't around to do it for her. Scarlet can be very persuasive and finds lying easy enough; however, she has tried to ween herself off of that attitude. She does not trust many people, even her own friends, and has distanced herself and put up a defensive wall to avoid being hurt by anyone. On a good day, she can be funny and flirtatious, but on the flip side, she is very isolated and standoff-ish. However, once you get to know her and she lets you in, she will be the most loyal friend you have ever known.
Scarlet also tends to hold grudges for a long time, so it is best to stay on her good side or stay away. She is sarcastic and feisty, defensive and very complicated. She doesn't want to appear as broken as she really is, and hides it behind all of the above characteristics. Inside, she is as complicated as wandering a corn maze at night. She can't trust anyone and she knows it, especially in Beacon Hills. Scarlet also has a hard time believing people are who they say they are after her encounter with a kanima and werewolf. Though she is very intelligent, she has not worked through that encounter just yet. She is very quick to jump to conclusions and hates opening up to people and talking about deep, serious things.
---
---
History
---
---
Give me a brief history of yourself.:
Scarlet was born in Beacon Hills, as was her mother before her. She was raised hearing about the old legends and folklore of the town from her grandmother, but she never actually believed any of it. She never knew her father because her mother said he walked out on them when he found out she was pregnant. The same thing was said to happen to her grandmother with her grandfather, so she knows that her family doesn't have a good history with men. At the age of nine, Scarlet noticed strange voices and whispers around her house, talking about werewolves and something called a kitsune. She realized it was her mother and grandmother and used to listen in on their conversations, loving the way they spun the words and spoke with such reverence; she almost believed what they said. Almost.
Later on when she was eleven, they started again, but now her mother was talking on the phone to someone too. And again when she was thirteen, and fifteen. She still hasn't figured out what they are doing, but she has gotten the idea that they are hiding something from her that is far too important to not know. She set out into the woods alone one day to figure things out for herself (she would be damned if someone wouldn't tell her something) and stumbled upon a few trees and a river, the usual things found in a forest. But then she heard something, or rather someone, and something in their tone told her to hide. Scarlet did the best thing she could and climbed the nearest tree, hiding in the branches and leaves. After a minute or two, two men walked by underneath her, the ones that had been talking before, only one had what looked like scales and the other had too much hair on his face to be normal. She knew not to move or breathe or scream because she would be dead; she could feel it in her gut. Once they had left, she went back home (by then it was well after dark) to find her mother worried sick standing on the front step. She told Scarlet to never leave the house without permission again and to never go out after dark. After her experience that same day, she couldn't argue with her.
Tell me about your family.:
Scarlet's only known living relatives are her mother and grandmother and they all share one house. She never knew her father, though she knows her mother does and suspects her grandmother does as well. Whenever she confronts them, they refuse to tell her anything. Her mother never knew her father too, Scarlet's grandfather, as he walked out on them right after her mother was born. Though she has come to peace with it, Scarlet has not, and she continues to dig into the past, even when it is better left alone. She has never had any siblings as well.
More info.:
Scarlet chose not to believe what she saw that day in the woods and does not believe in supernatural creatures. However, she has become increasingly wary of people and hasn't told anyone of the encounter. She is afraid that she will be put into a psych hospital.
---
---
Relations
---
---
Connor Bradford - f -
Alpha
: TBD
Tate Bullard - m -
Omega
: Neutral
Ollie Thomas - m -
Beta
: TBD
Kennedy Quire - f -
Omega
: Friends currently
Alex Pierce - f -
Werecoyote
: TBD
Henry Thomas - m -
Werecoyote
: TBD
Benson Ackerman - m -
Kanima
: TBD
Elena Estrella - f -
Kanima
: Teacher
Hana Himura - f -
Kitsune
: TBD
Nathaniel Orion - m -
Nogitsune
: TBD
Michaela Donovan - f -
Banshee
: TBD
Johnny Halbrook - m -
Human
: TBD
Charlotte Ross - f -
Human
: Haven't met but may be future friends
Oleander Fari - m -
Druid
: TBD
---
---
Theme Song:
Fight Song || Rachel Platten
Like a small boat
On the ocean
Sending big waves
Into motion
Like how a single word
Can make a heart open
I might only have one match
But I can make an explosion

And all those things I didn't say
Wrecking balls inside my brain
I will scream them loud tonight
Can you hear my voice this time?

This is my fight song
Take back my life song
Prove I'm alright song
My power's turned on
Starting right now I'll be strong
I'll play my fight song
And I don't really care if nobody else believes
'Cause I've still got a lot of fight left in me

Losing friends and I'm chasing sleep
Everybody's worried about me
In too deep
Say I'm in too deep (in too deep)
And it's been two years I miss my home
But there's a fire burning in my bones
Still believe
Yeah, I still believe

And all those things I didn't say
Wrecking balls inside my brain
I will scream them loud tonight
Can you hear my voice this time?

This is my fight song
Take back my life song
Prove I'm alright song
My power's turned on
Starting right now I'll be strong
I'll play my fight song
And I don't really care if nobody else believes
'Cause I've still got a lot of fight left in me

A lot of fight left in me

Like a small boat
On the ocean
Sending big waves
Into motion
Like how a single word
Can make a heart open
I might only have one match
But I can make an explosion

This is my fight song
Take back my life song
Prove I'm alright song
My power's turned on
Starting right now I'll be strong (I'll be strong)
I'll play my fight song
And I don't really care if nobody else believes
'Cause I've still got a lot of fight left in me

Know I've still got a lot of fight left in me
[/center]